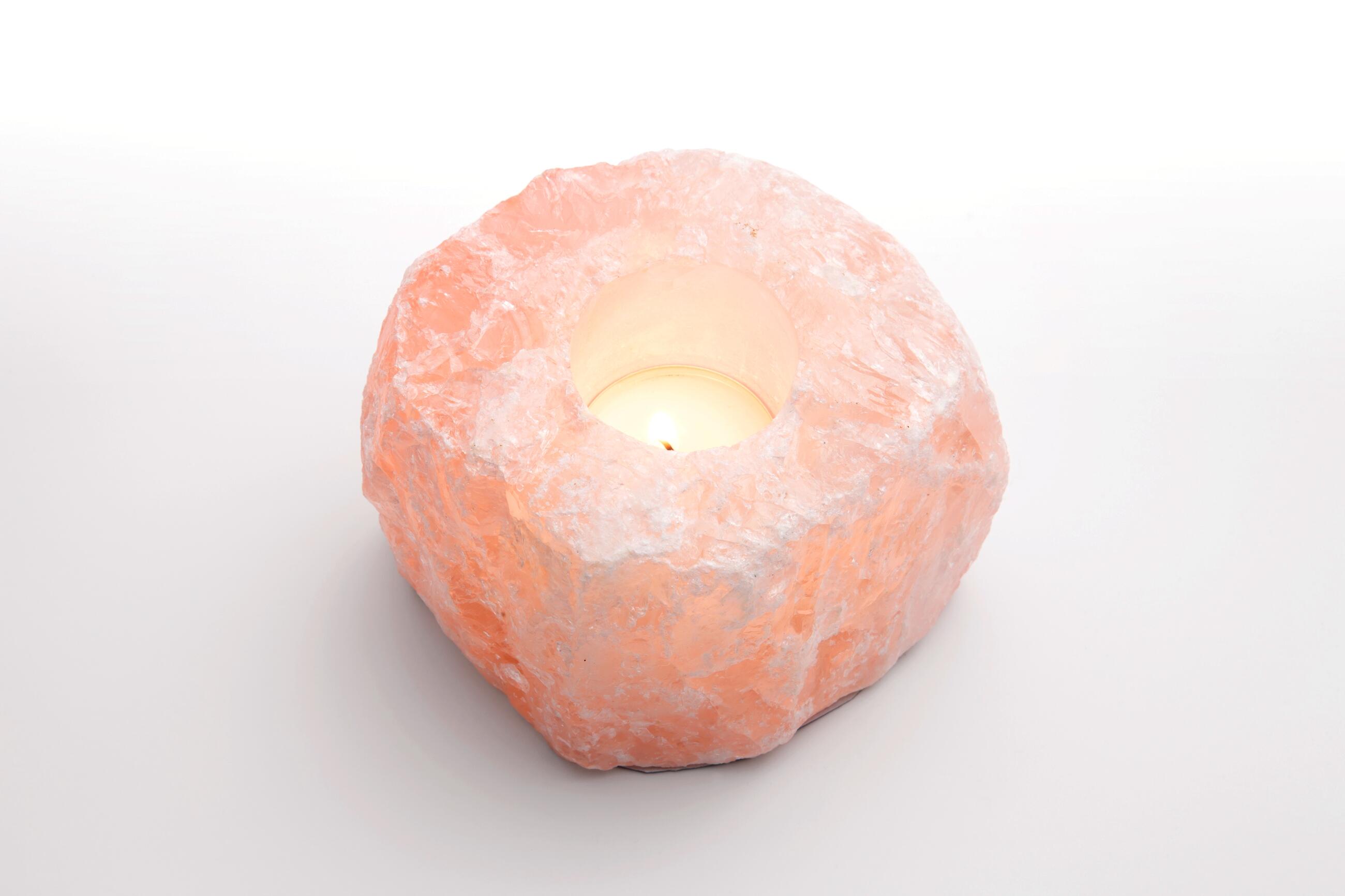 Back to overview
Rose Quartz Rough Candle Holder
Rose quartz is a popular and common variety of quartz. It comes in transparent to a translucent form – both of them are perfect materials for jewellery production. The more transparent and deep in colour the stone gets, the higher its price. This piece is from South Africa.

About the product: A candle holder made from raw, non-polished rose quartz with a hole on the top for a tea-light. The bottom part of the candleholder has self-adhesive silicone tips, preventing it from scratch. Each piece is an original slightly different in size, which is approximately 110 x 110 x 60 mm.

Use: The candle holder finds use in all types of interior. Combining raw mineral with a candle flame, it can create a pleasant atmosphere.