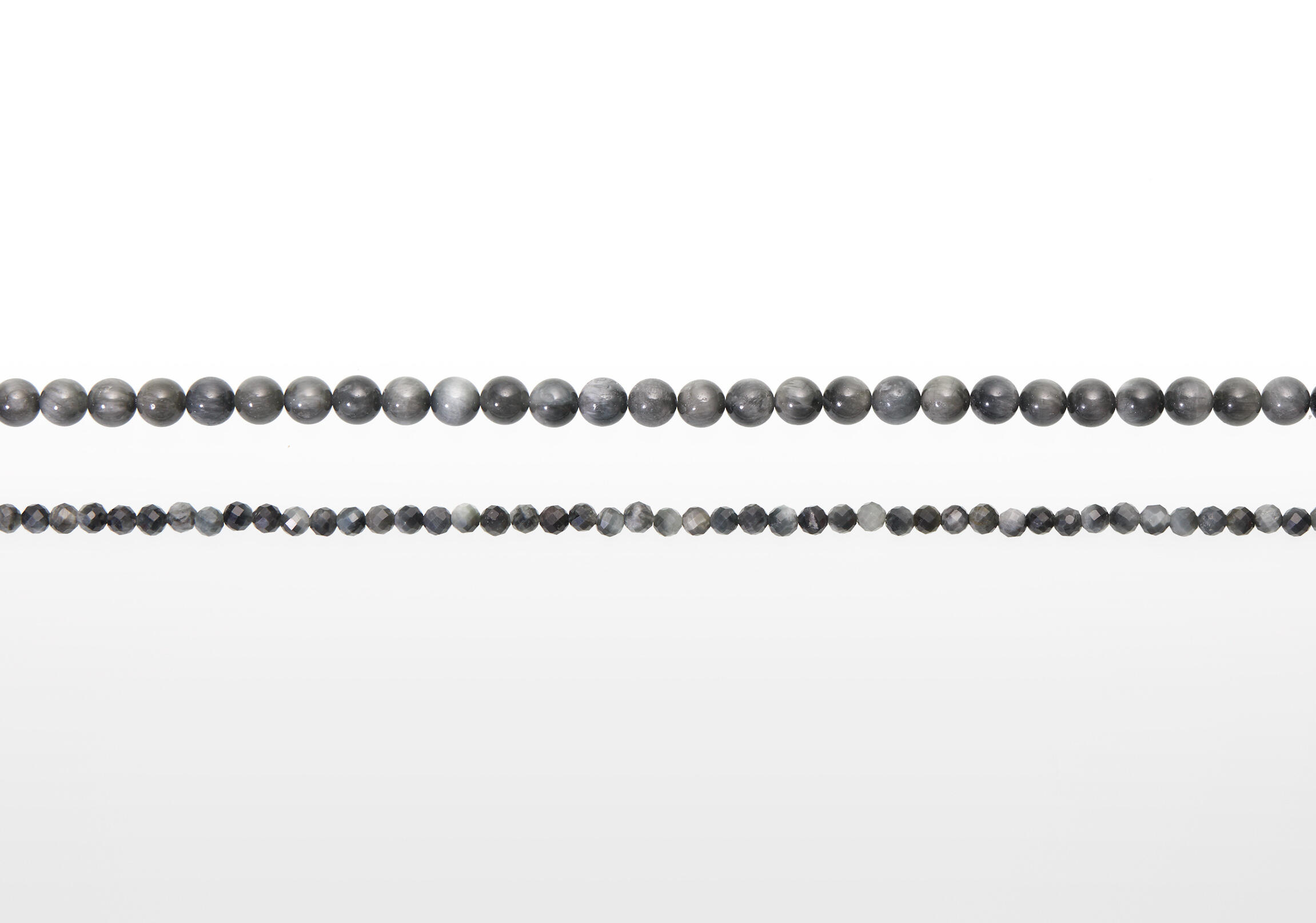 Back to overview
Eagle's Eye
Eagle's eye is a charming mineral with a greenish colour and a silky lustre. It is relatively new on the gemstone market and its impressive design makes it is a popular material for jewellery.

If we look at its chemical structure, eagle's eye is quartz with parallel fibres of crocidolite asbestos in its structure.

About the product: Our loose strings are sold individually – each is 40 cm long. The products are packed in standard shipping packages.