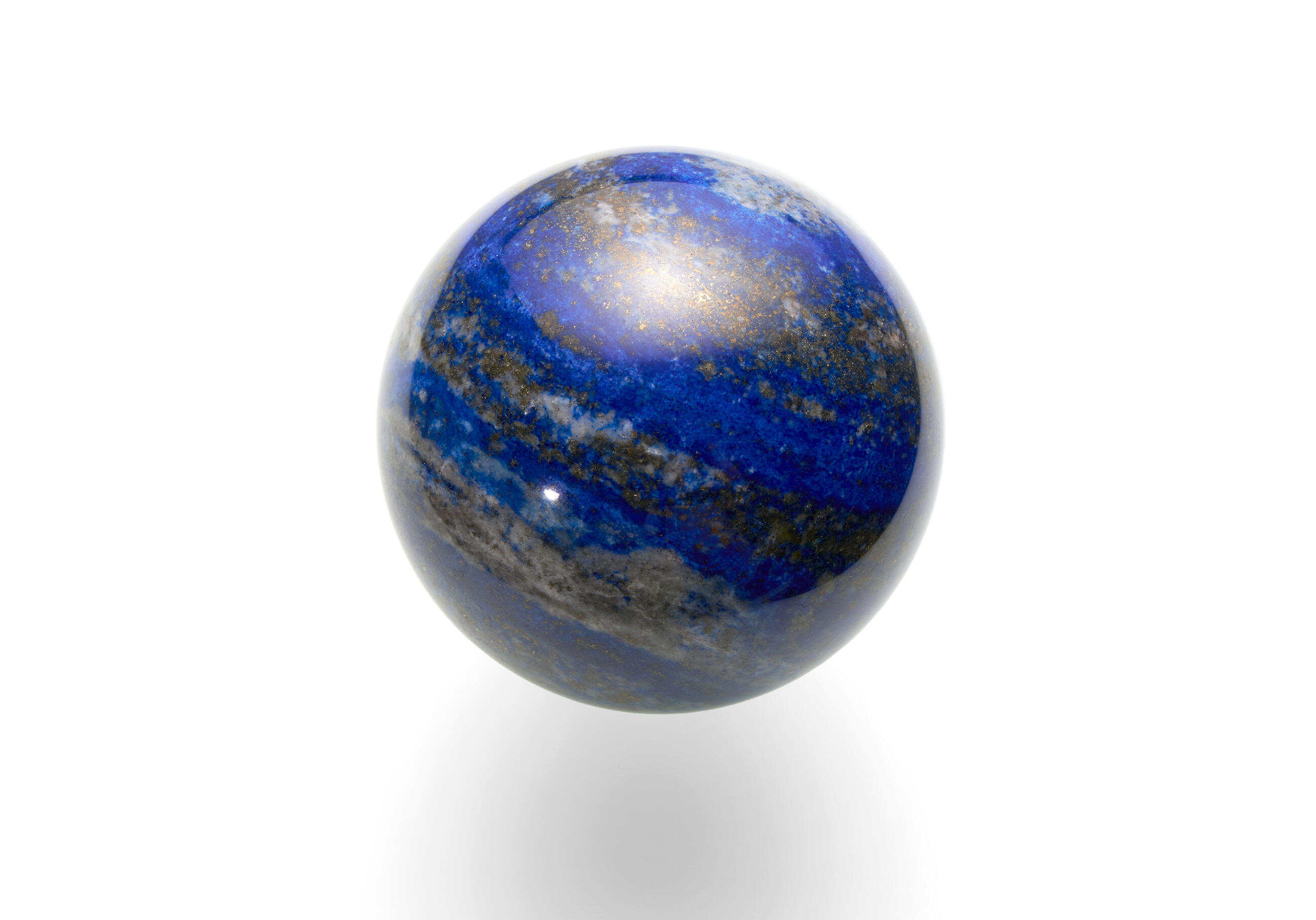 Back to overview
Lapis Lazuli Sphere
Lapis lazuli shaped and polished into a sphere. Lapis contains several minerals – lazurite, grains of pyrite, calcite and mica. In its traditional deposits in Afghanistan, people have been mining it since ancient times. It used to be an ingredient for blue dye called ultramarine.

Use: Spheres can be used in meditation and rituals, or as a charming interior decoration.

About the product: The product is sold by weight; the price is per 1 kg.