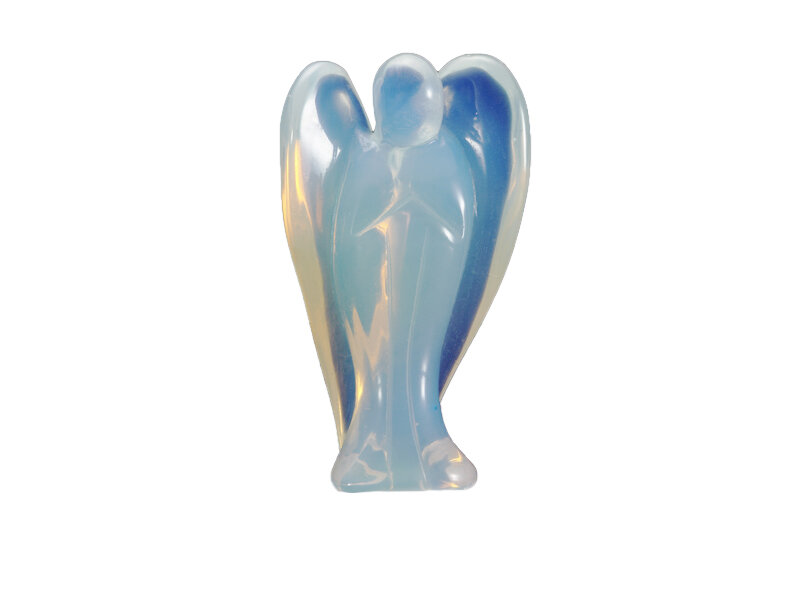 Back to overview
Opalite Angel 75 mm
Handcrafted opalite angel figure. Opalite is a synthesized stone – an artificially made opal glass, which is a substation for a gemstone quality of Adularia – a moonstone. This material is from China.

Use: Gemstone angel figures can bring you protection and good luck.

About the product: Figures are available in 40, 50 and 75 mm size. They are sold individually.