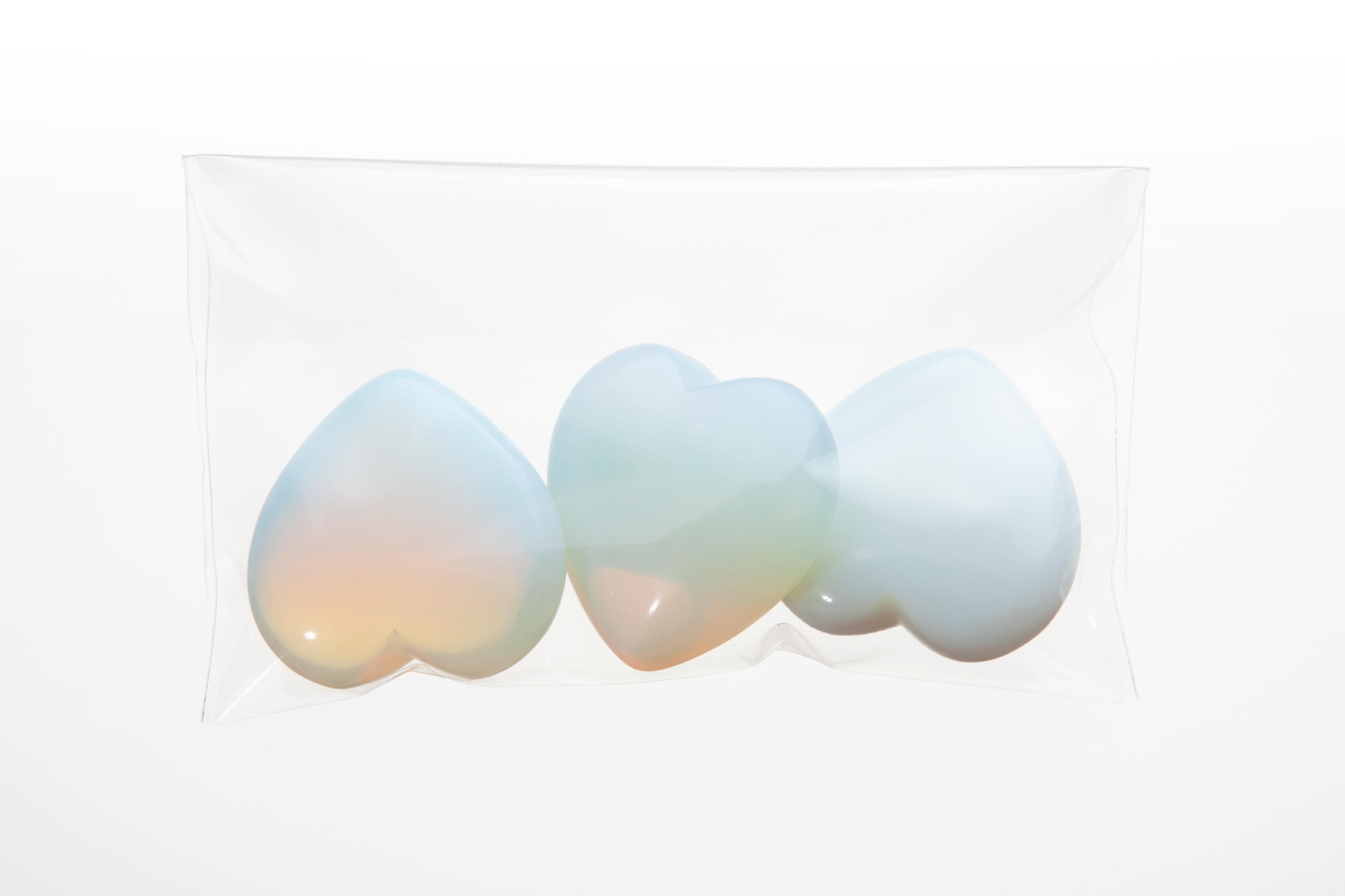 Back to overview
Opalite Heart Palm Stone
Opalite is a synthesized stone – an artificially made opal glass, which is a substation for a gemstone quality of Adularia – a moonstone. This piece is from China.

Opalite uniqueness: At first sight, opalite looks like the moonstone. It is noted for its milky and vividly rainbow-like colour. It has become more and more popular in jewellery in recent times.

Special conditions/ treatment: Opalite is a fragile stone, but it is stable against most acids.

About the product: Stones are cut and polished into a shape of heart with diameter of 40 mm. One package contains 3 hearts, but we also offer a package with 25 pieces for an advantageous price.