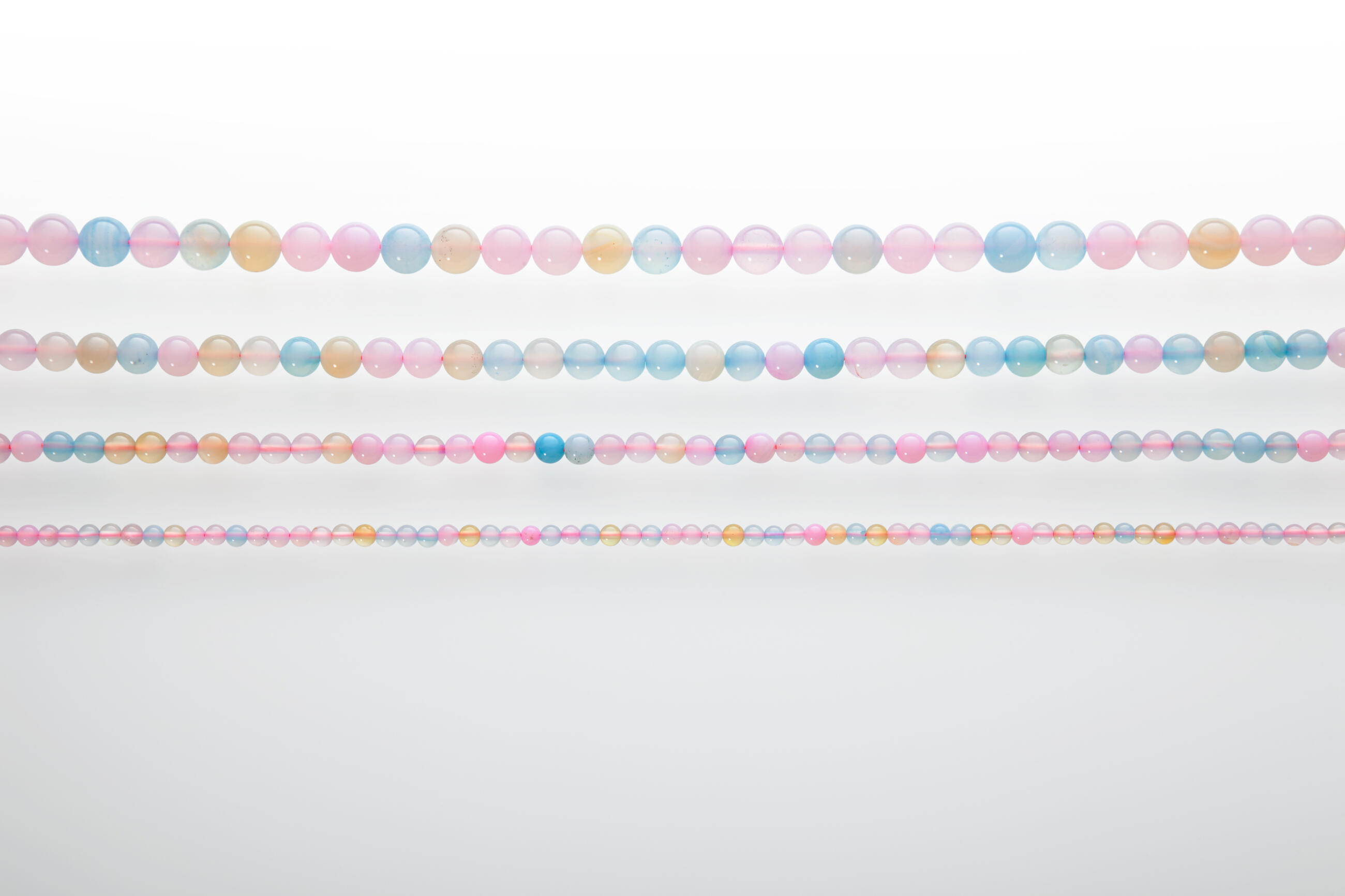 Back to overview
Agate Pastel
Pastel agate has signature light pastel design, shading in pink, blue and yellow tones. Only raw agates from Brazilian deposits without banded lines are dyed.

As the pastel tones are a result of cold dye, we do not recommend exposing the agate to the direct sunlight.

If we look at its chemical structure, pastel agate is a variety of chalcedony, which is a generic name for fibrous, cryptocrystalline quartz.

About the product: Our loose strings are sold individually – each is 40 cm long. The products are packed in standard shipping packages.