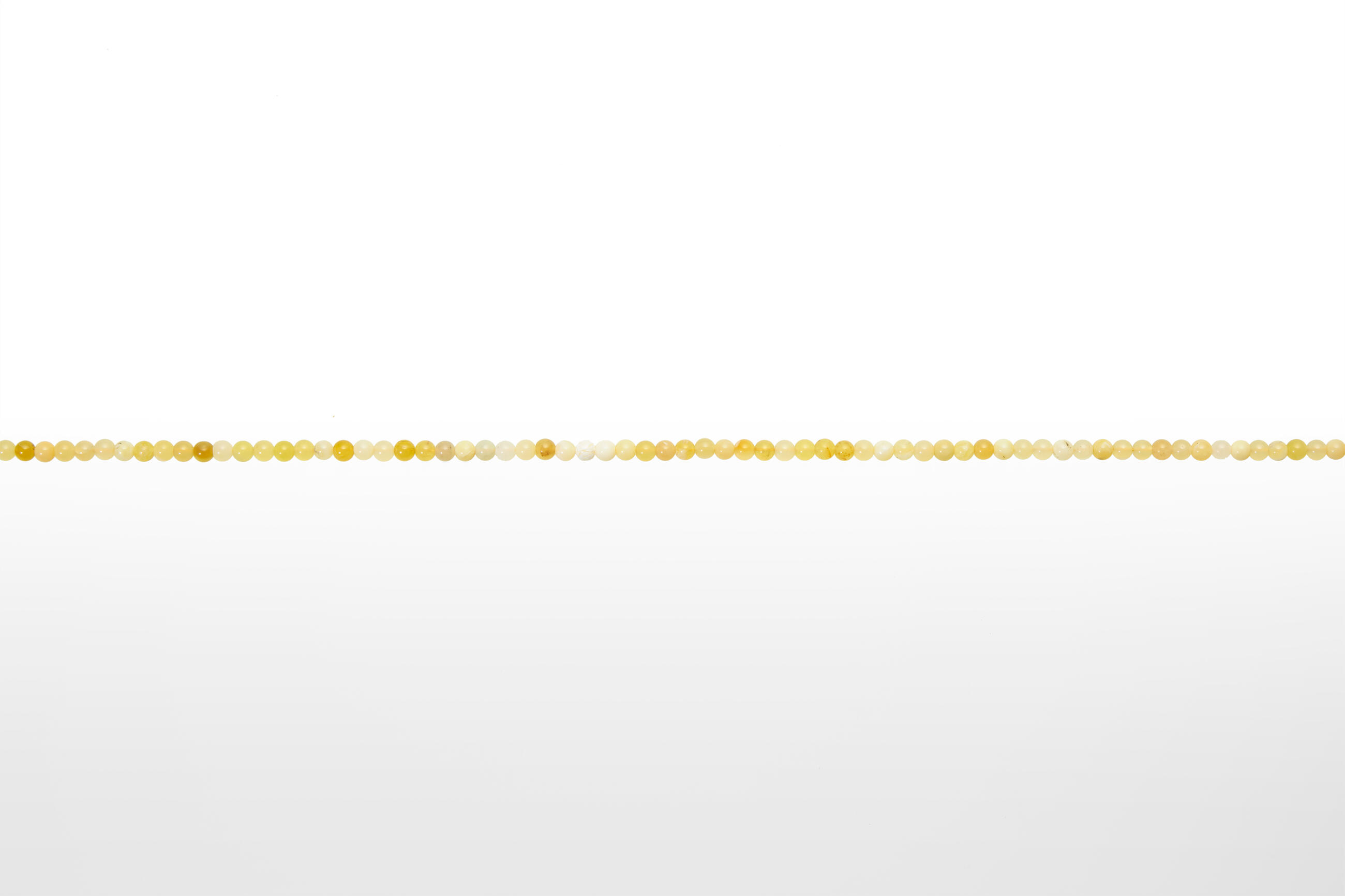 Back to overview
Opal Yellow
Yellow opal may shade in several colours – from yellow, sand-yellow to yellow-green. Regardless of its colour, the stone is partly translucent and lustrous. Thanks to their structure, opals are a heterogeneous group of minerals popular with jewellers and collectors. The raw material is from Madagascar.

If we look at its chemical structure, yellow opal is amorphous silicon dioxide with up to 30 % of water.

About the product: Our loose strings are sold individually – each is 40 cm long. The products are packed in standard shipping packages.