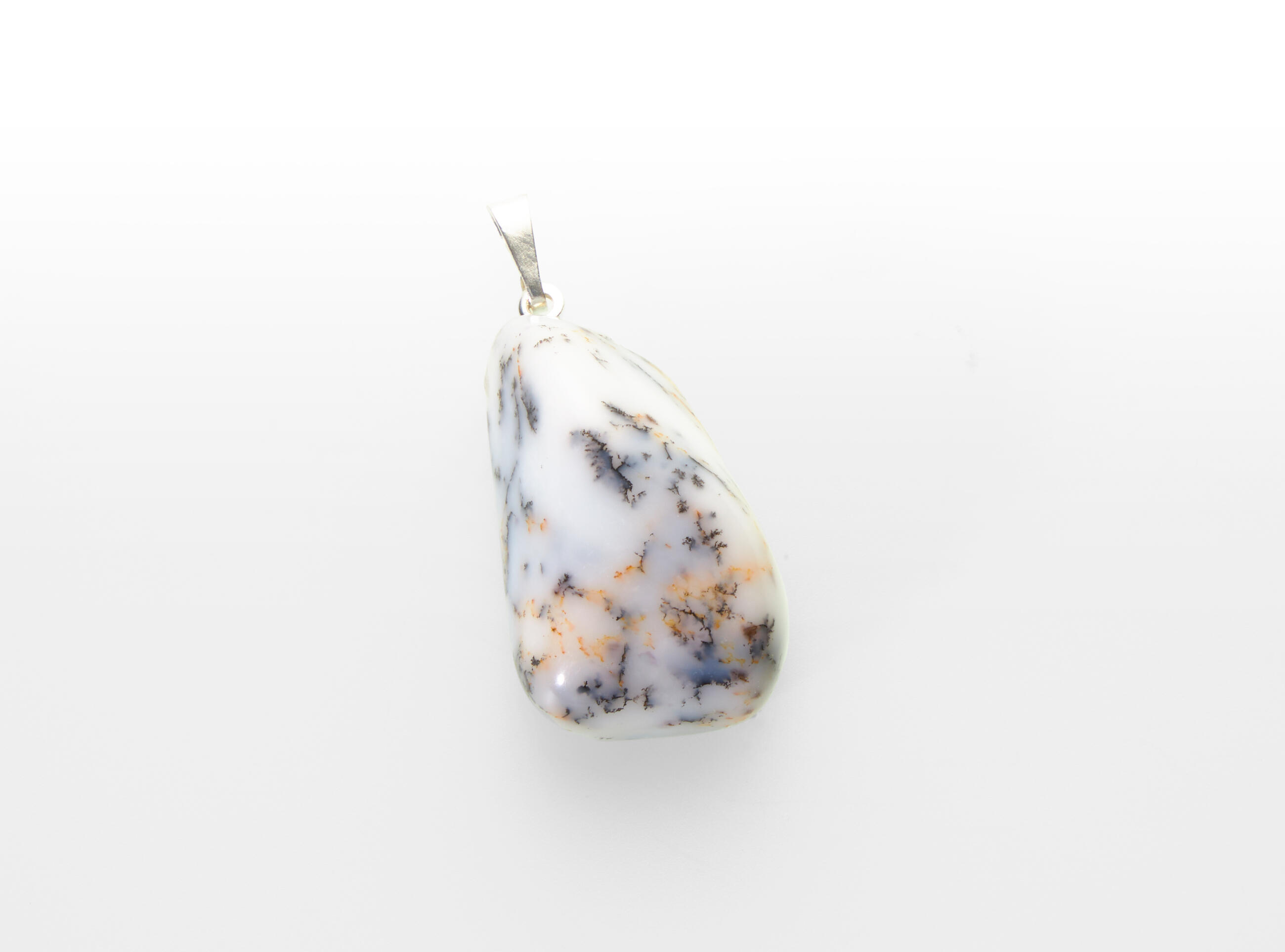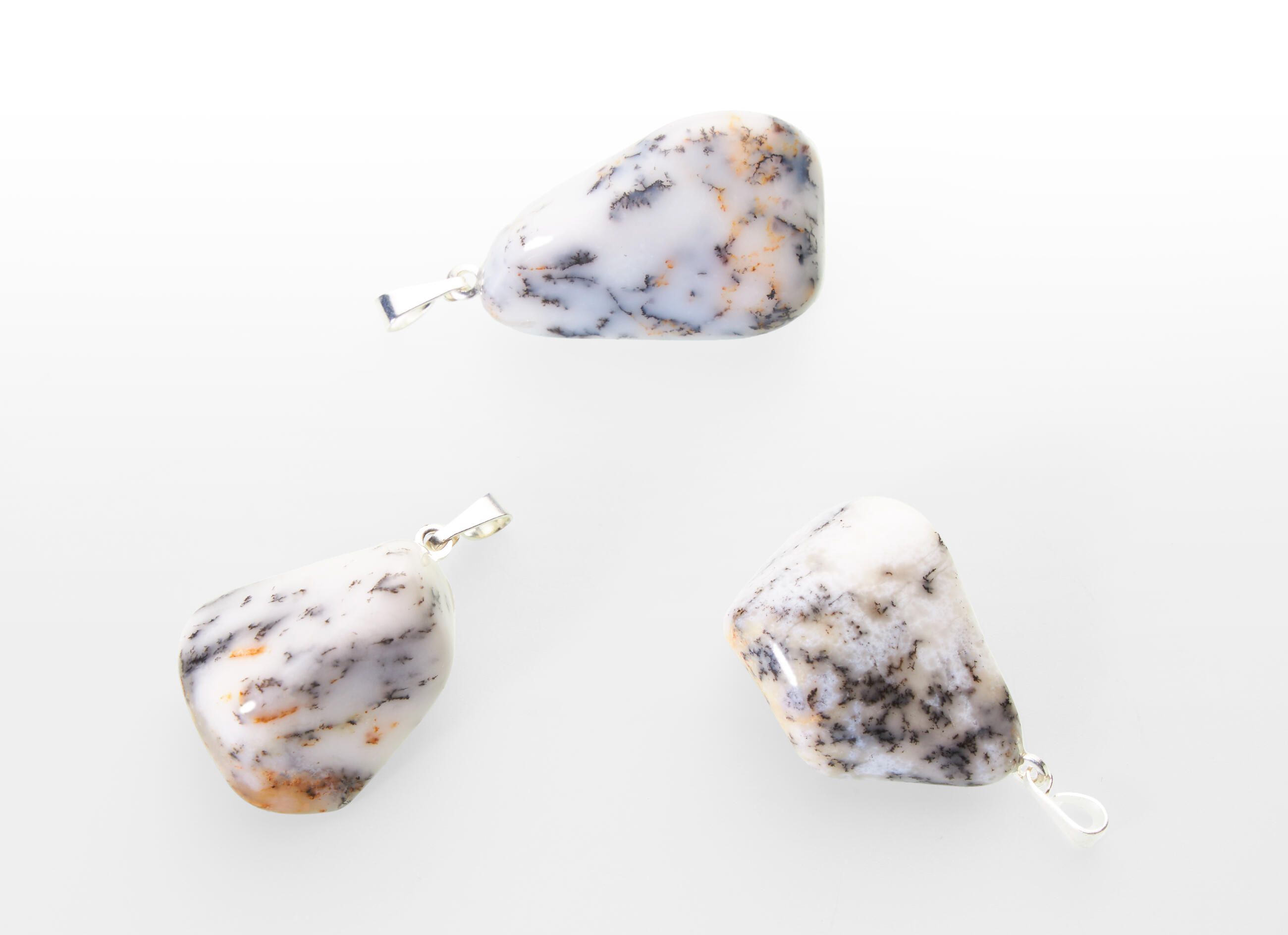 Back to overview
Opal Dendritic Tumbled Pendant
Dendritic opal is unique in the opal family; it is formed when water rich mineral solutions flows along naturally occurring fractures, fissures & bedding planes. Opals have often milky white to brownish colour and they are opaque. Often they feature little black fern-like patches made by inclusions of iron, manganese, or other metallic oxides that create bold patterns within the mineral. In terms of a chemical structure, it is an amorphous silicon oxide with with high water content. Our dendritic opal comes from Brazil.

Special conditions/ treatment: When exposed to very high temperatures, it may crack.

About the product: To make pendants we use our tumbled stones in size M and S and quality jewelry components made in Czech republic. The locket bail is made of silver plated brass and it does not contain nickel. The pendants are packed in plastic bags with 10 pieces each, but you can also choose a 100 pcs package for and advantagenous price. Pendants in size S are available only in bulk package.