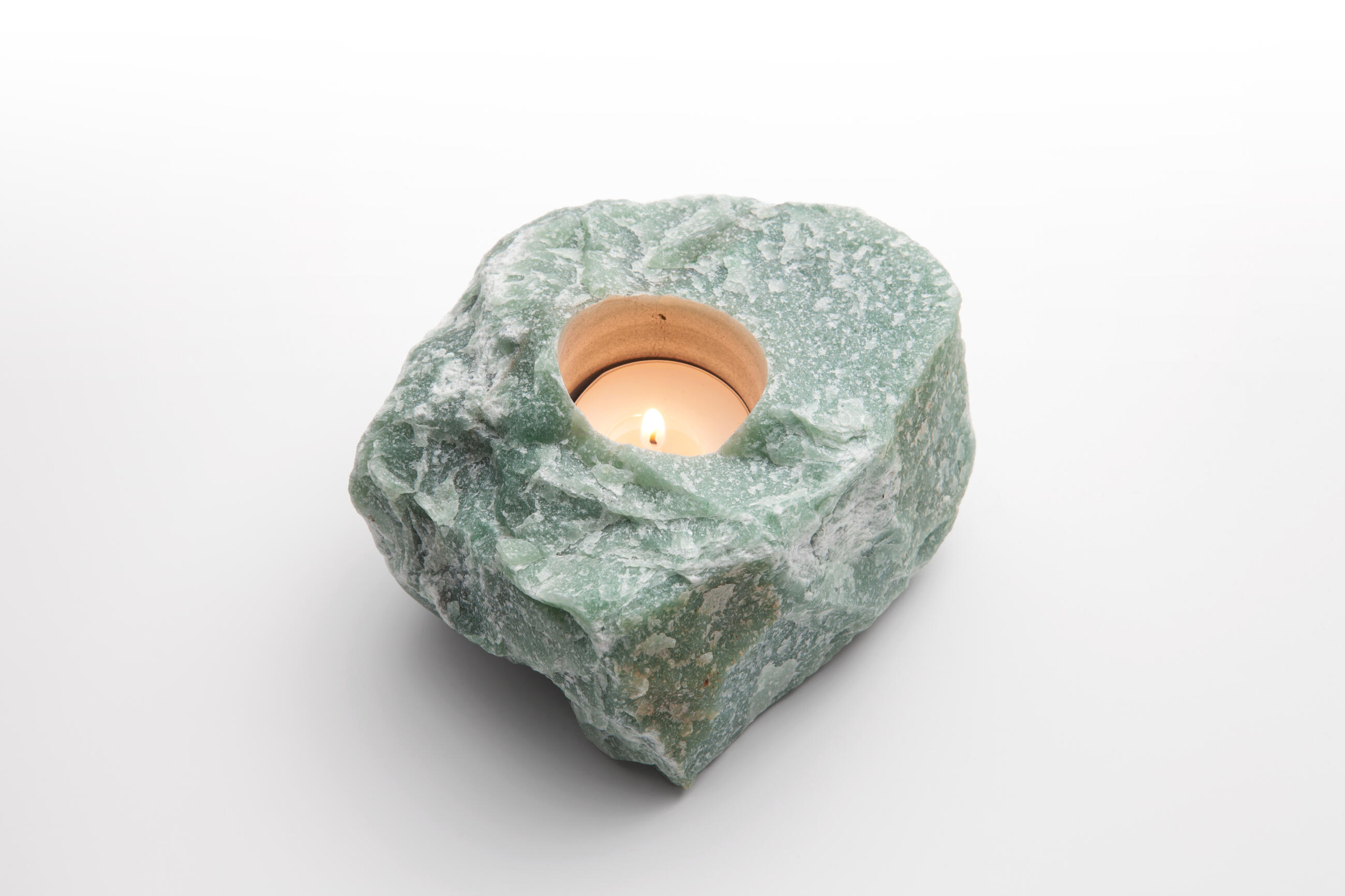 Back to overview
Aventurine Rough Candle Holder
You can find aventurine, a variety of fine-grained quartz, in various colours from red and yellow to green and brown. Brazilian aventurine is typical for its green shade, which is a result of fine sheets of chromite mica (fuchsite) admixture.

About the product: A candle holder made from raw, non-polished aventurine with a hole on the top for a tea-light. The bottom part of the candleholder has self-adhesive silicone tips, preventing it from scratch. Each piece is an original slightly different in size, which is approximately 110 x 110 x 60 mm.

Use: The candle holder finds use in all types of interior. Combining raw mineral with a candle flame, it can create a pleasant atmosphere.