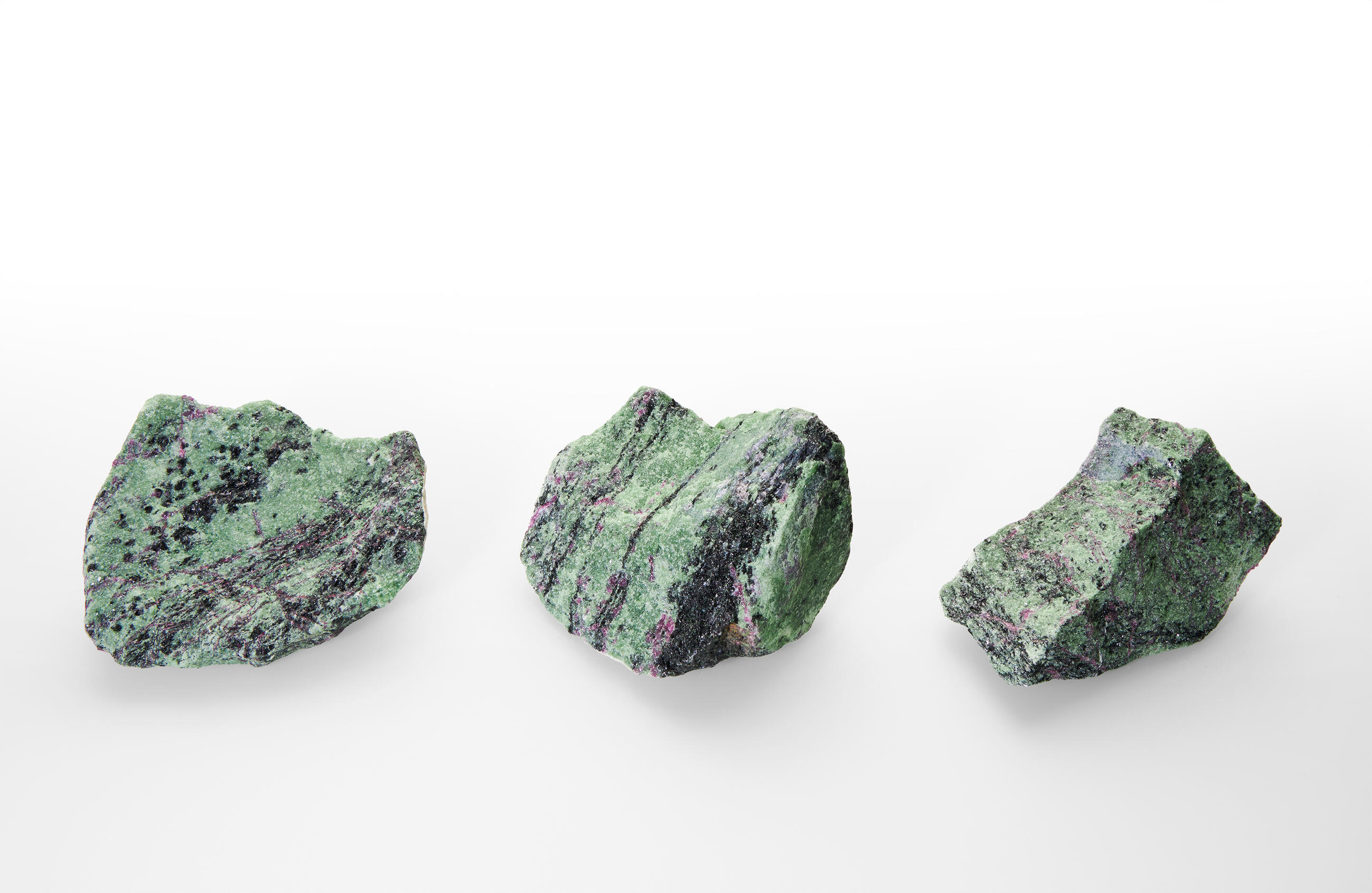 Back to overview
Ruby Zoisite Rough
Zoisite ruby is a precious and rare mineral, which is formed by a red to purple ruby growing into a striking green zoisite. From the chemical structure point of view, zoisite is a silicate of calcium and aluminium. The green colour of this stone is influenced by a small admixture of chromium oxide. As two deposits of ruby zoisite in Tanzania has been almost exhausted, the price of quality raw material has constantly been rising.

Use: Our stones are charming interior adornments. In the exterior, they are perfect decorations for gardens. They are also suitable for mineralogist collections and exhibitions or even for further processing.

Weight of one piece: approximately 0,5 - 1,5 kg

About the product: To process our rough stones, we use special technology, which gives each stone an unusual decorative look. We process only the best quality raw material – stones with non-standard colour or surface imperfections are removed. The stones are sold on weight; the price is per 1 kg.