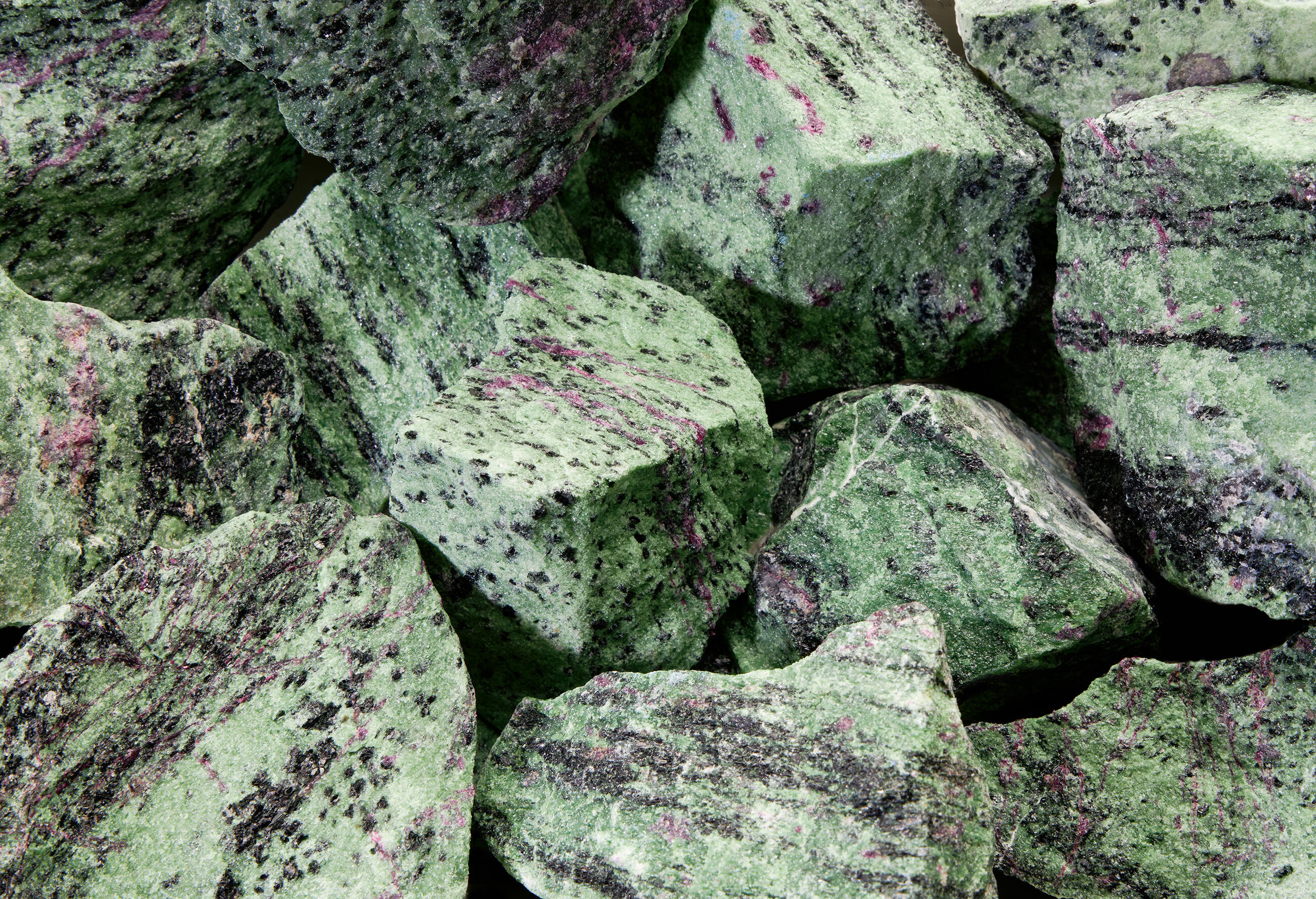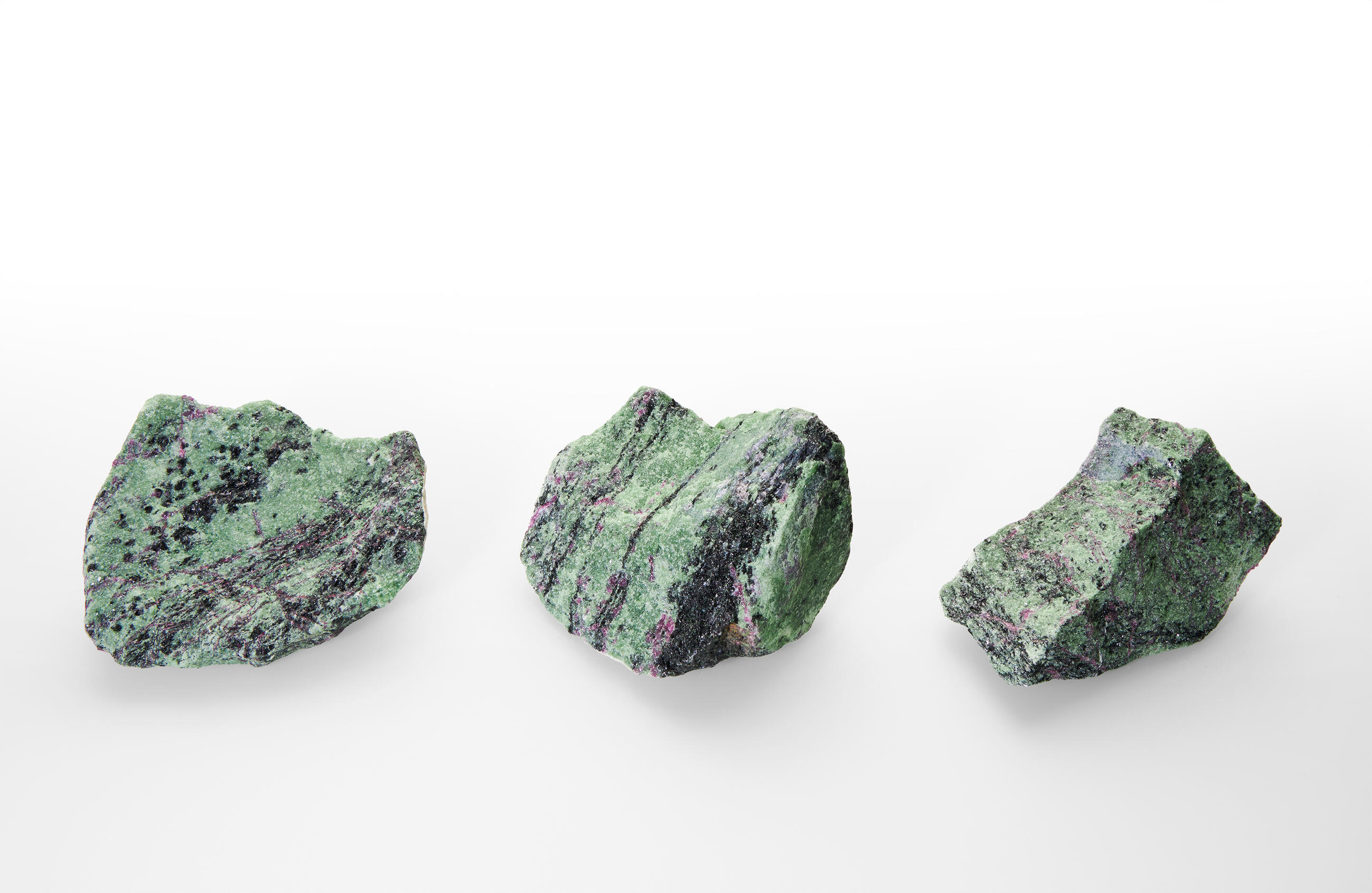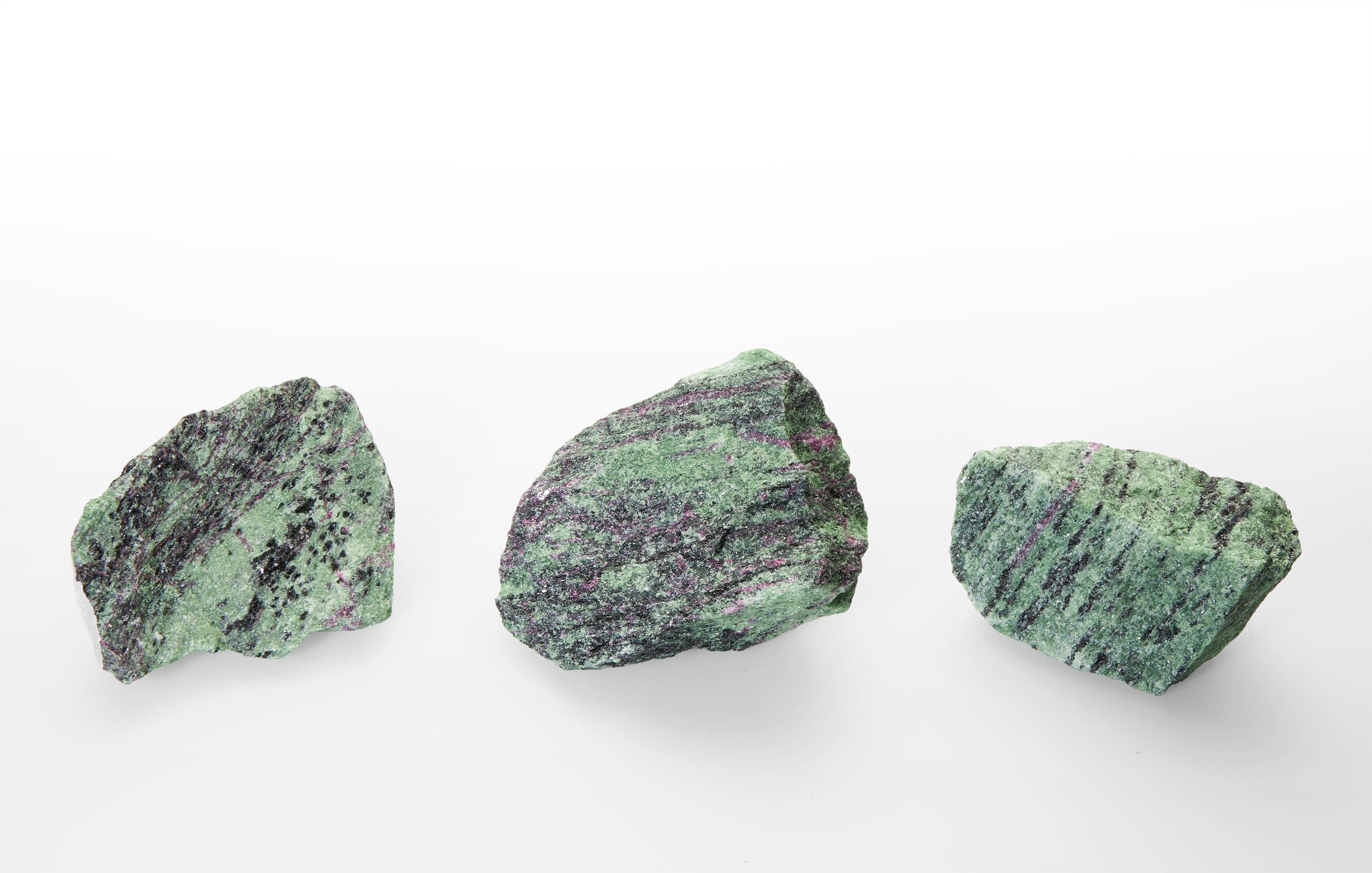 Back to overview
Ruby Zoisite
Zoisite ruby boasts striking red and green colours. The red part represents ruby growing into an intense green, zoisite matrix. The stone deposits in two localities in Tanzania (Longido and Lossogonoi). However, as the mines have been almost exhausted, the price of quality raw material is constantly rising.

Ruby Zoisite uniqueness: If we look at its chemical structure, ruby is a gem variety of corundum (aluminium oxide). Zoisite is a silicate of calcium and aluminium, with a structure close to epidote.

Special conditions/ treatment: There is no need for special handling with ruby zoisite.

Use: Our rough stones are a beautiful interior adornment – filling up a vase, fountain or a lamp with them creates an original design. In the exterior, they may be a perfect decoration of gardens. They are also suitable for mineralogist collections and exhibitions. Rough minerals may also be further processed, e.g. small crystals are ideal material for pendants.

Package weight: 25 kg

About the product: The mineral is sold only in a 25 kg package (carton box) for an advantageous price.