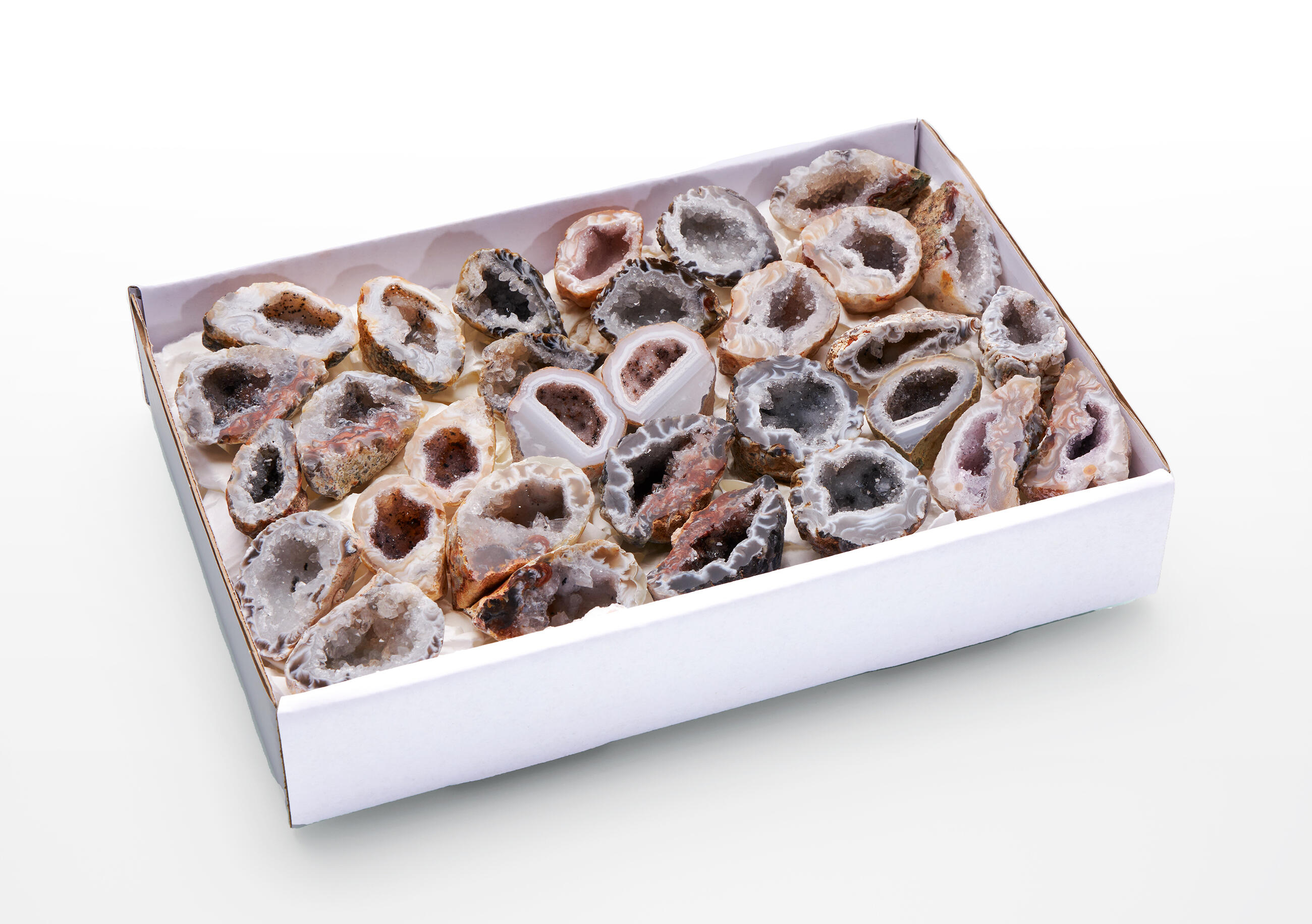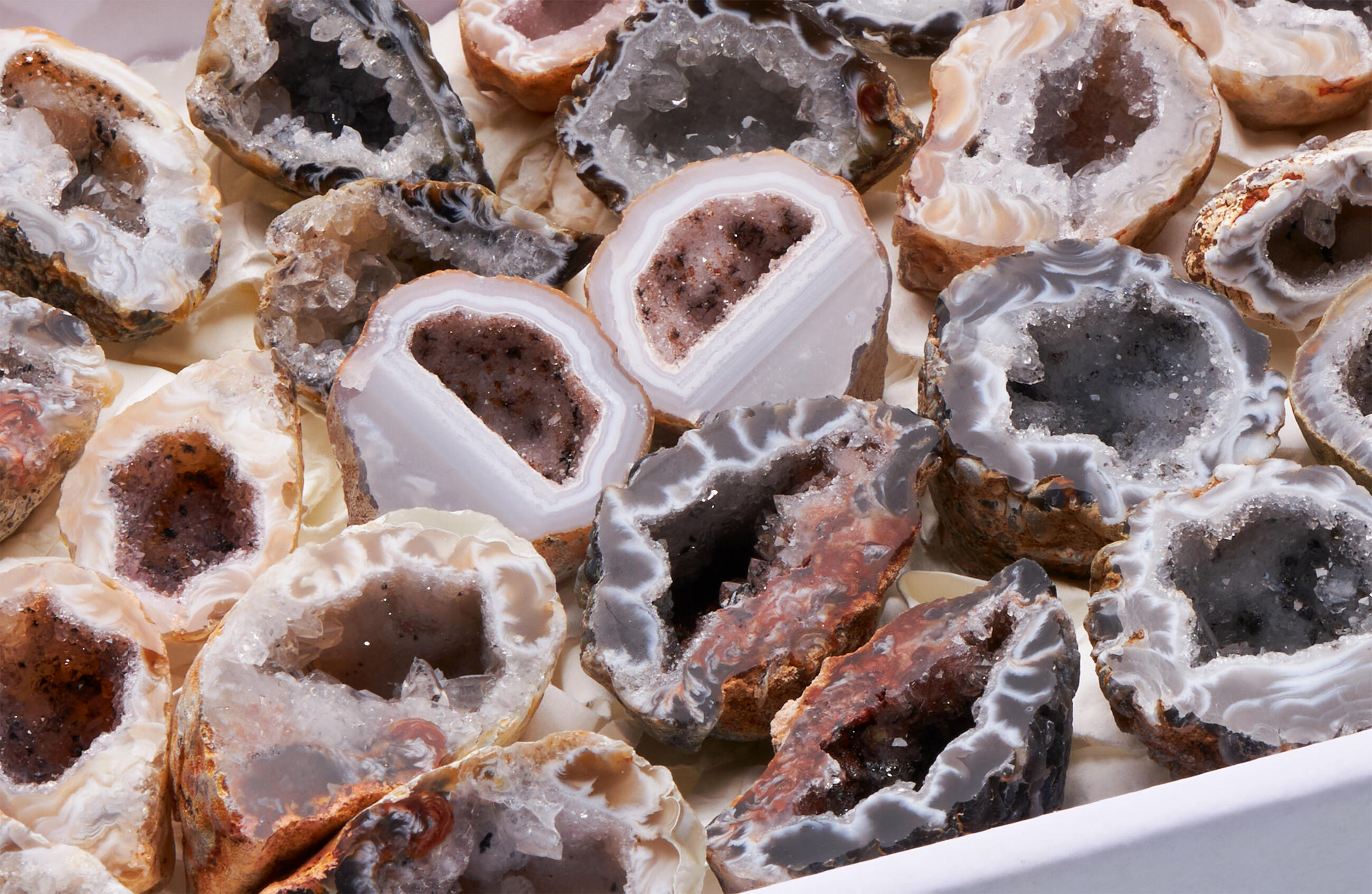 Back to overview
Agate Feather Box
Feather agate is significant for its unusual structure, which resembles a bird's feather. It is also distinctive for charming colours shading from light pink to dark grey tones. Feather agate usually forms little cavities full of beautiful crystals, but there are also pieces filled with quartz. The place to look for feather agate is a state in the southern part of Brazil, called the Rio Grande do Sul.

The box contains small pair geodes (approx. 3 - 6 cm) with polished edges.

About the product: We carefully arrange our minerals into three-layered paperboard boxes. These are firm and resistant, which makes them easy to store. Folded boxes provide a complex presentation of our minerals. The size of each box is 275x195x50 mm, and the weight is approximately 1.2 kg. The boxes are wrapped into stretch cling, which prevents them from damage.