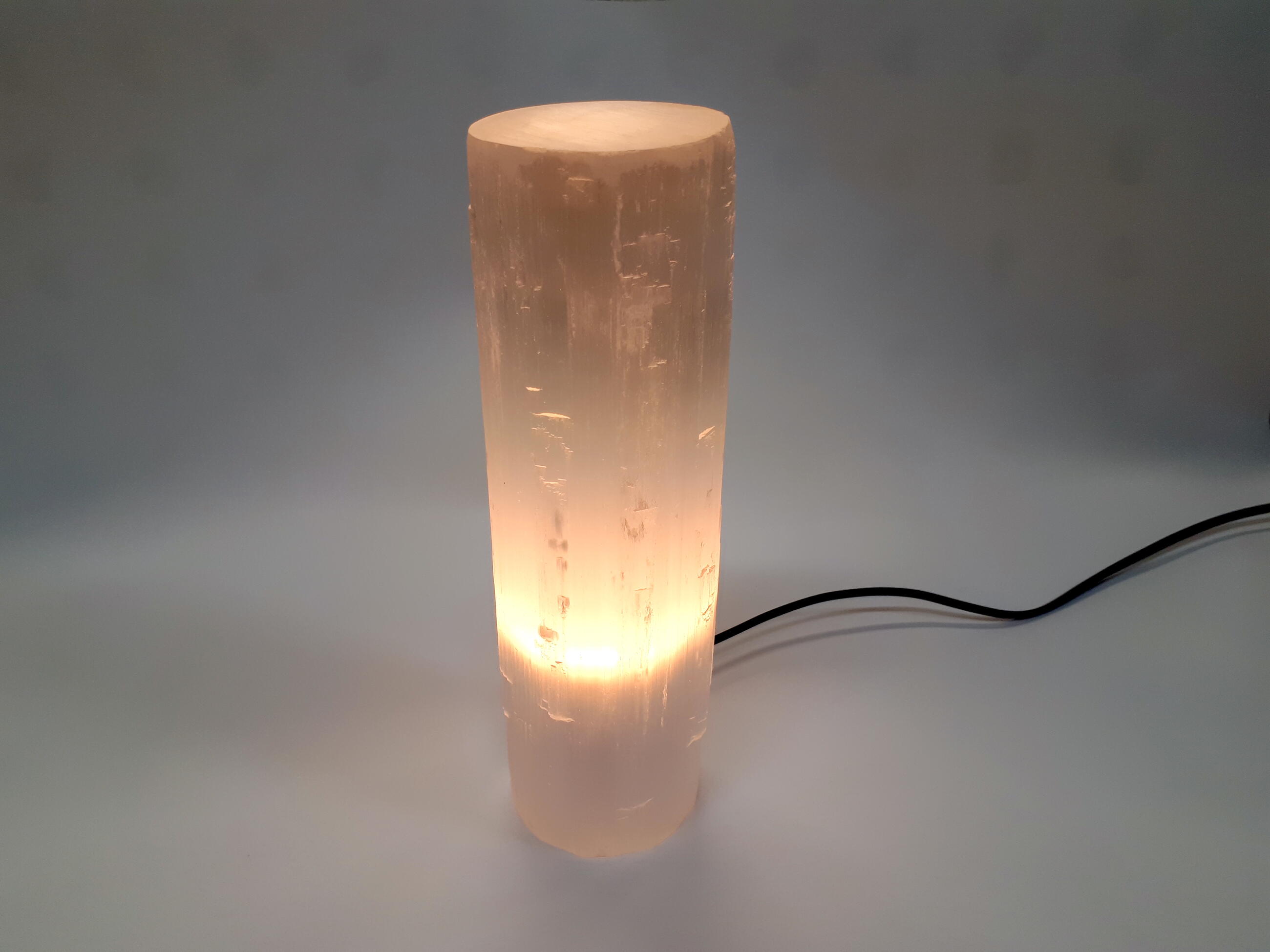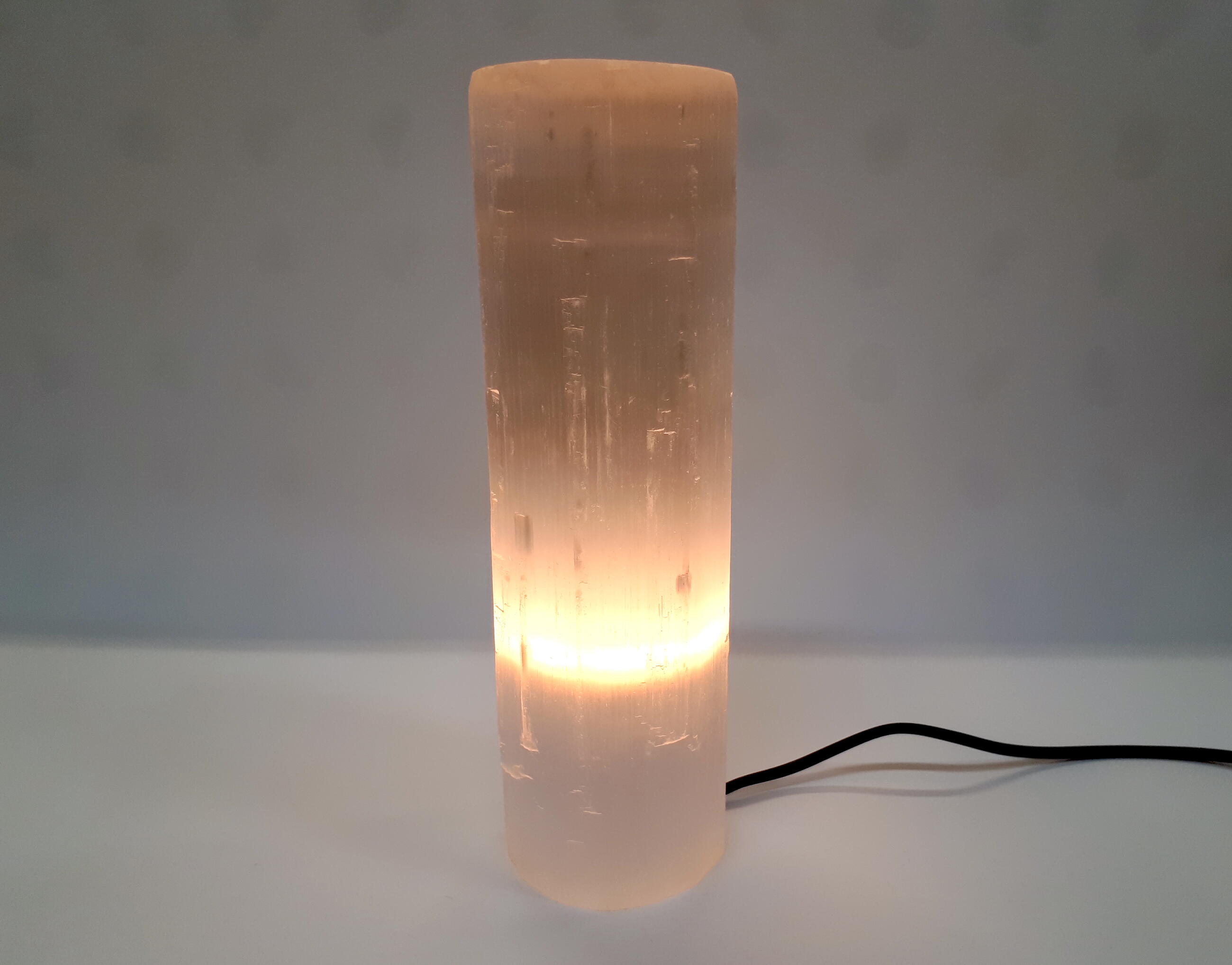 Back to overview
Selenite Lamp Cylinder 30 cm
Selenite is a fibrous and clear variety of gypsum. It is one of the relatively widespread minerals formed during the drying of seawater in shallow bays and lagoons. The most famous site of selenite is located in the mibladen region in Morocco. This deposit is known worldwide especially for the occurrence of amazing samples of blood-red vanadinites. Selenite mining takes place mostly from surface mining. Our selenite also comes from Morocco.

The uniqueness of the stone: Selenite attracts at first sight for its silky luster. The color of selenite is creamy white. Due to its easy workability, it is widely used for the production of various decorative items.

Special conditions/ treatment: It is a mineral from the group of sulfites soluble in acids and saline solutions.

Use: A selenite lamp finds use in all types of interior, where it creates a pleasant and relaxing atmosphere.

About the product: A rough selenite lamp in shape of a cylinder. Its height is aproximately 27 - 30 cm. We provide it with an electrical cable and a light bulb. The price is per 1 lamp, its accessories included.