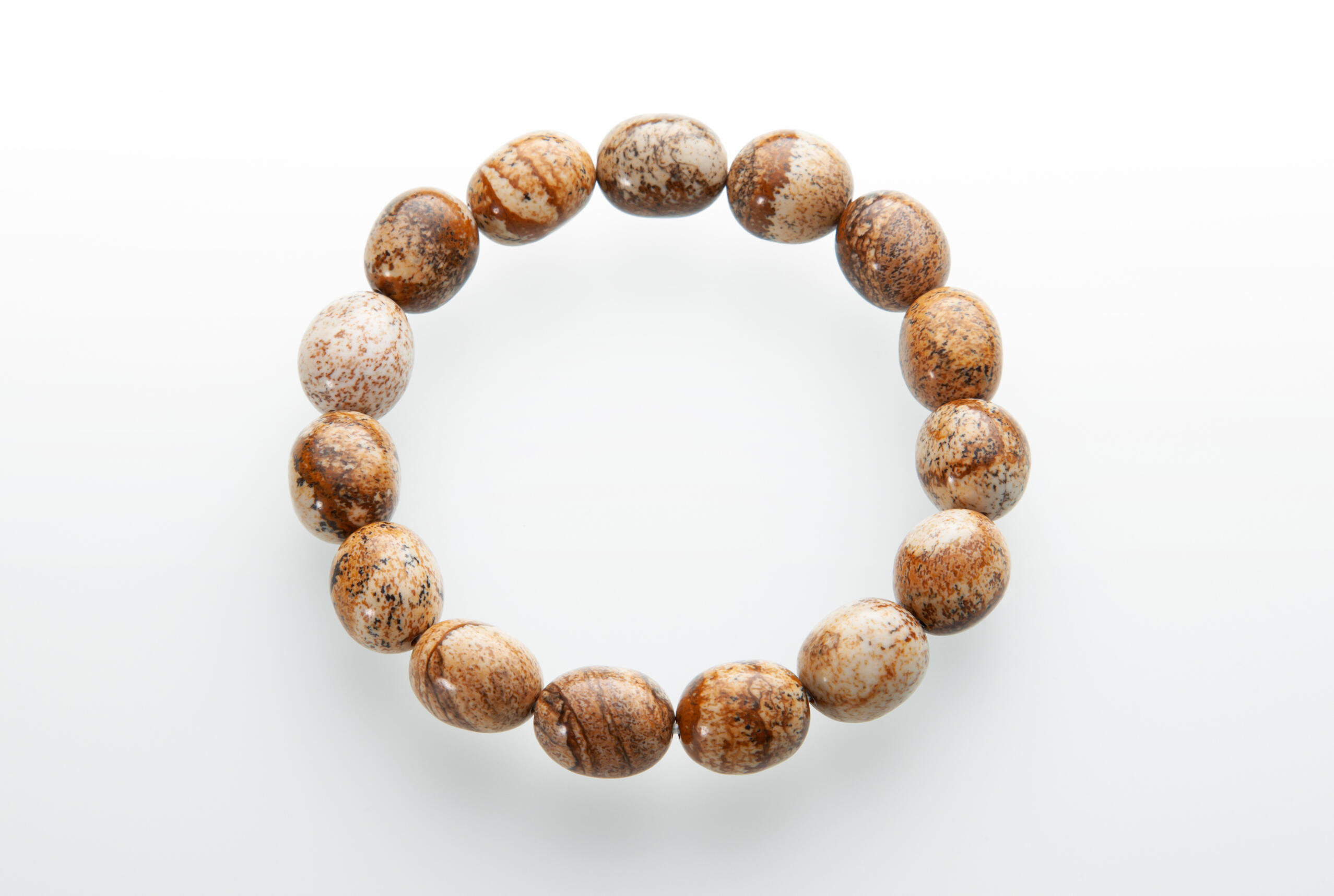 Back to overview
Jasper Picture Tumbled
Behind the colourful heterogeneity of jaspers is a large portion of admixtures in their structure. Picture jasper stands out for its brown colour (influenced by iron oxides) and charming, graphic patterns, which gave this stone its name. The raw material is from South Africa.

If we look at its chemical structure, picture jasper is a variety of chalcedony, which is a general name for fibrous cryptocrystalline quartz.

About the product: The tumbled bracelets are made from rounded and polished, irregularly shaped gemstones. The bracelets are sold either individually or in a package with 2, 3 or 5 pieces. You can choose a package for a reduced price. Our bracelets with gemstones on a double rubber band are approximately 19 cm long. The bracelets are flexible and therefore adaptable to all sizes.