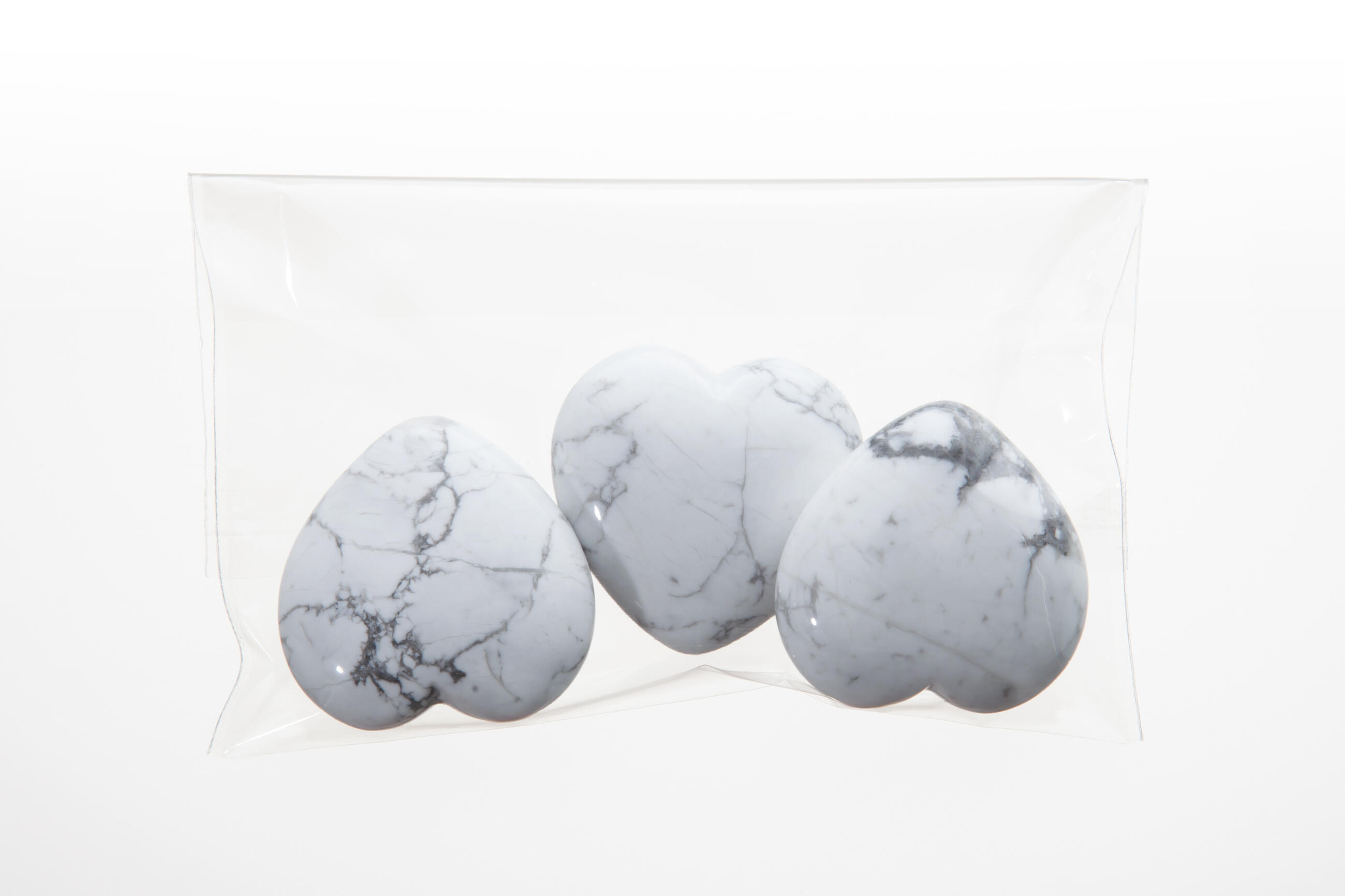 Back to overview
Magnesite Heart Palm Stone
Magnesite is a relatively widespread mineral in the form of well fissile, fine-grained to coarse-grained aggregates. Only sometimes, white magnesite forms crystals. Thanks to its design, the stone is used in jewellery, but also the production of clinker or refractory materials.

White Magnesite uniqueness: White magnesite is a unique mineral widely used in jewellery and stone jewellery for its bright white and glossy look with a beautiful grey veining pattern.

Special conditions/ treatment: White magnesite is a porous mineral. Please, do not immerse it in any solutions as it may soak up the solution's elements and change colour.

About the product: Stones are cut and polished into a shape of heart with diameter of 40 mm. One package contains 3 hearts, but we also offer a package with 25 pieces for an advantageous price.