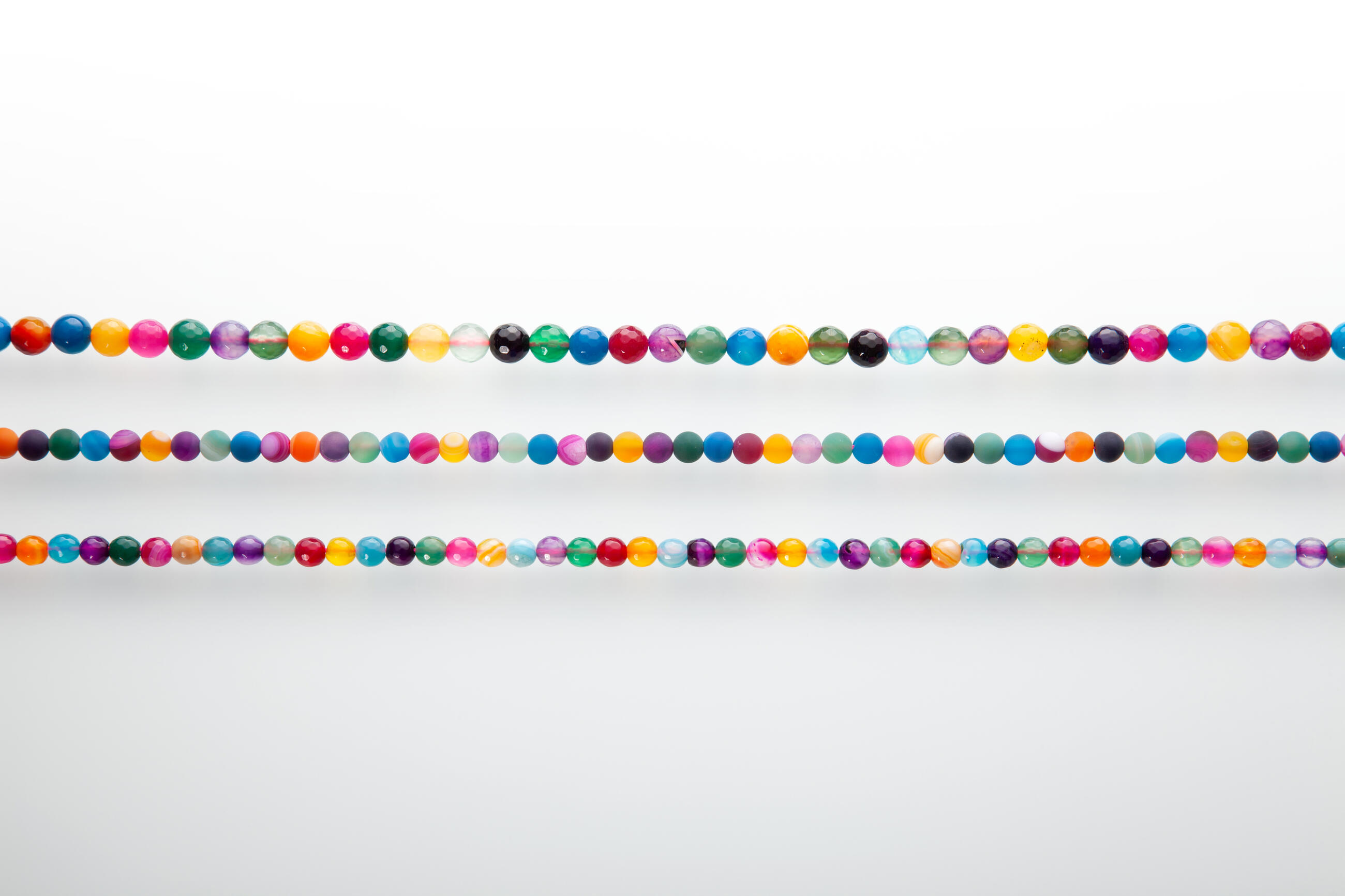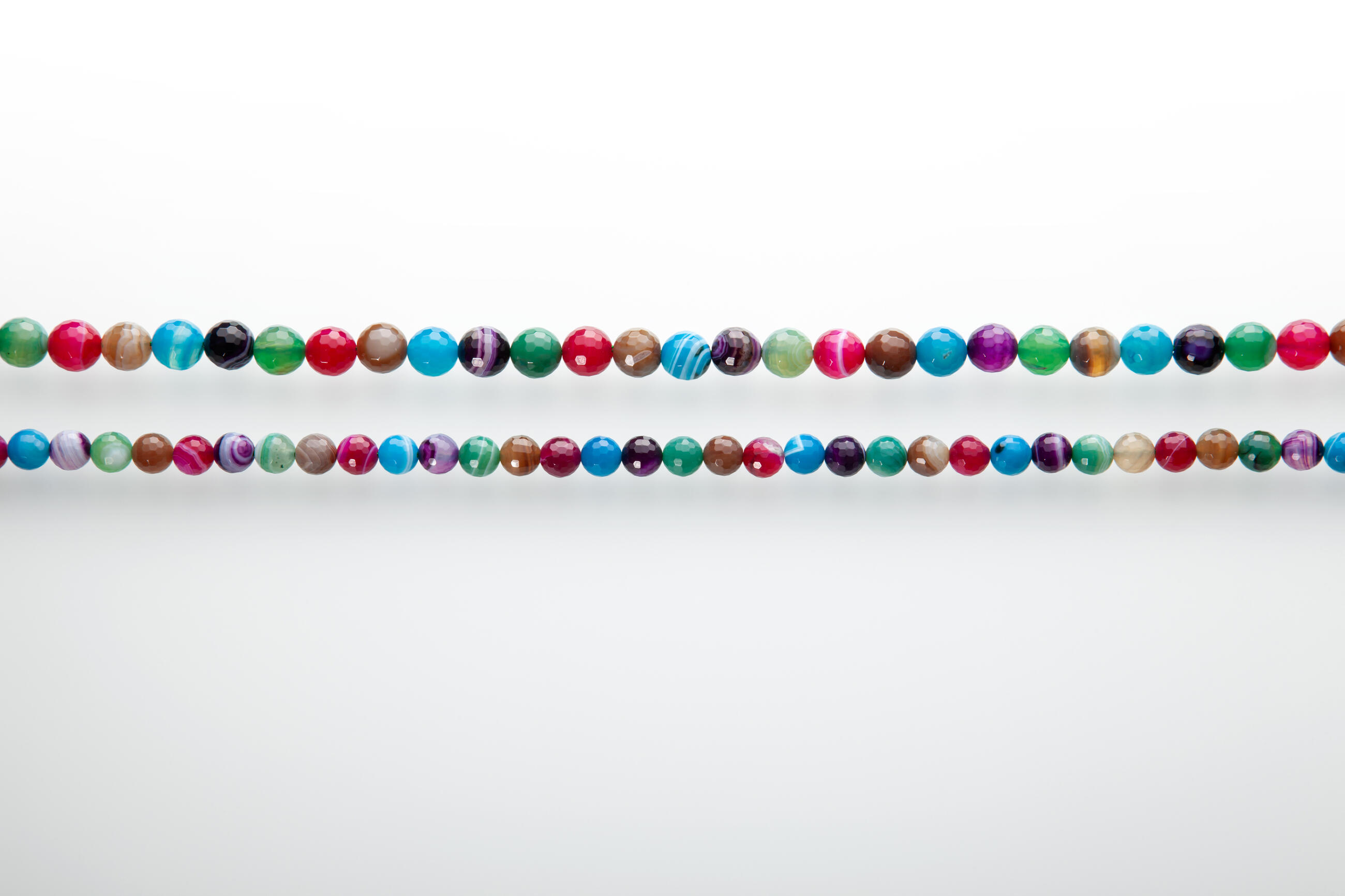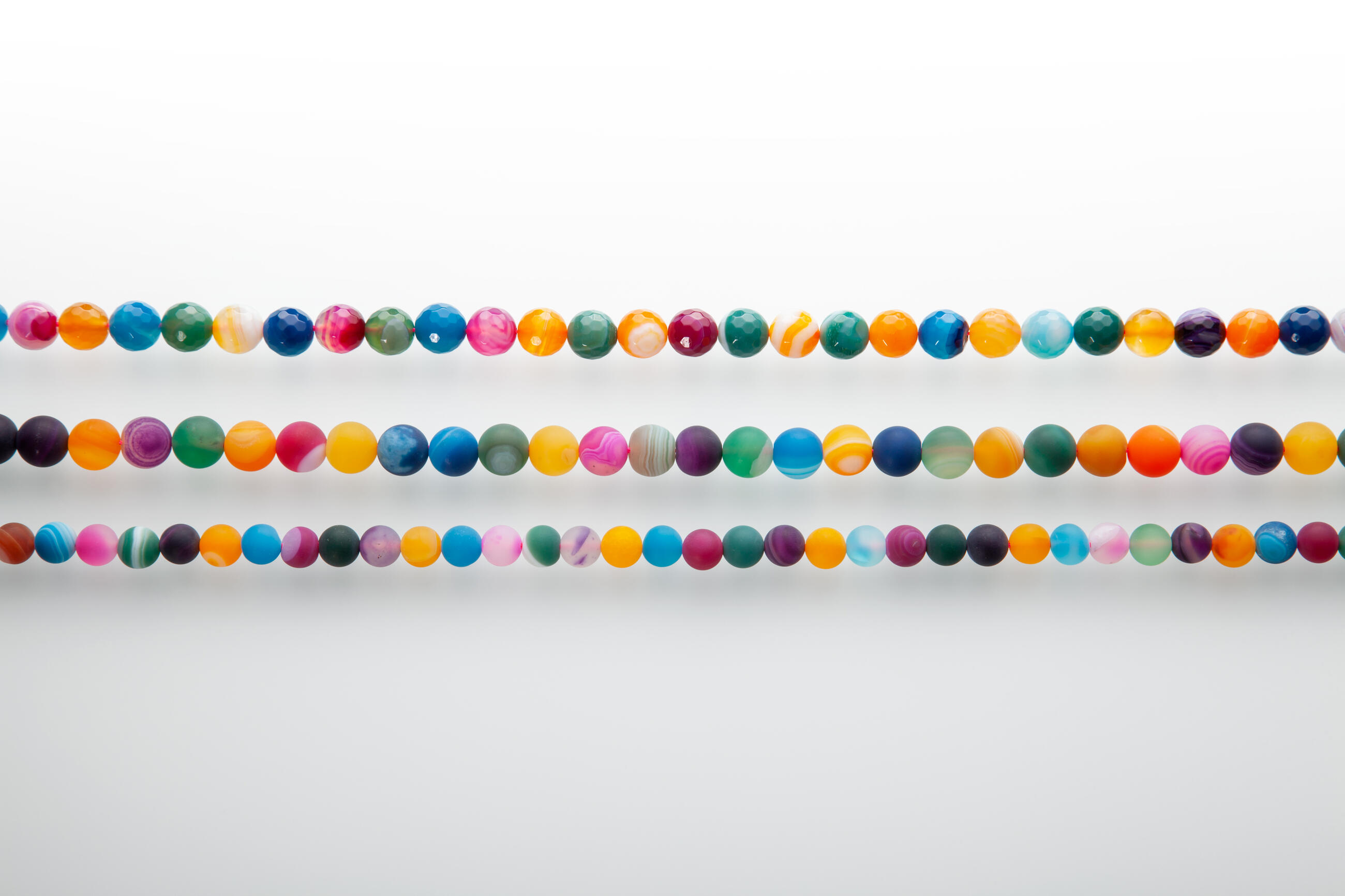 Back to overview
Agate Multicolor
Agates are noted for their captivating banded lines, which are further highlighted by dyeing. Agate gemstones have been used for thousands of years, and they retained their popularity even today. This mix of colours is perfect for your creative production. Our agates are from Brazil.

If we look at its chemical structure, agate is a variety of chalcedony, which is a generic name for fibrous, cryptocrystalline quartz.

About the product: Our loose strings are sold individually – each is 40 cm long. The products are packed in standard shipping packages.