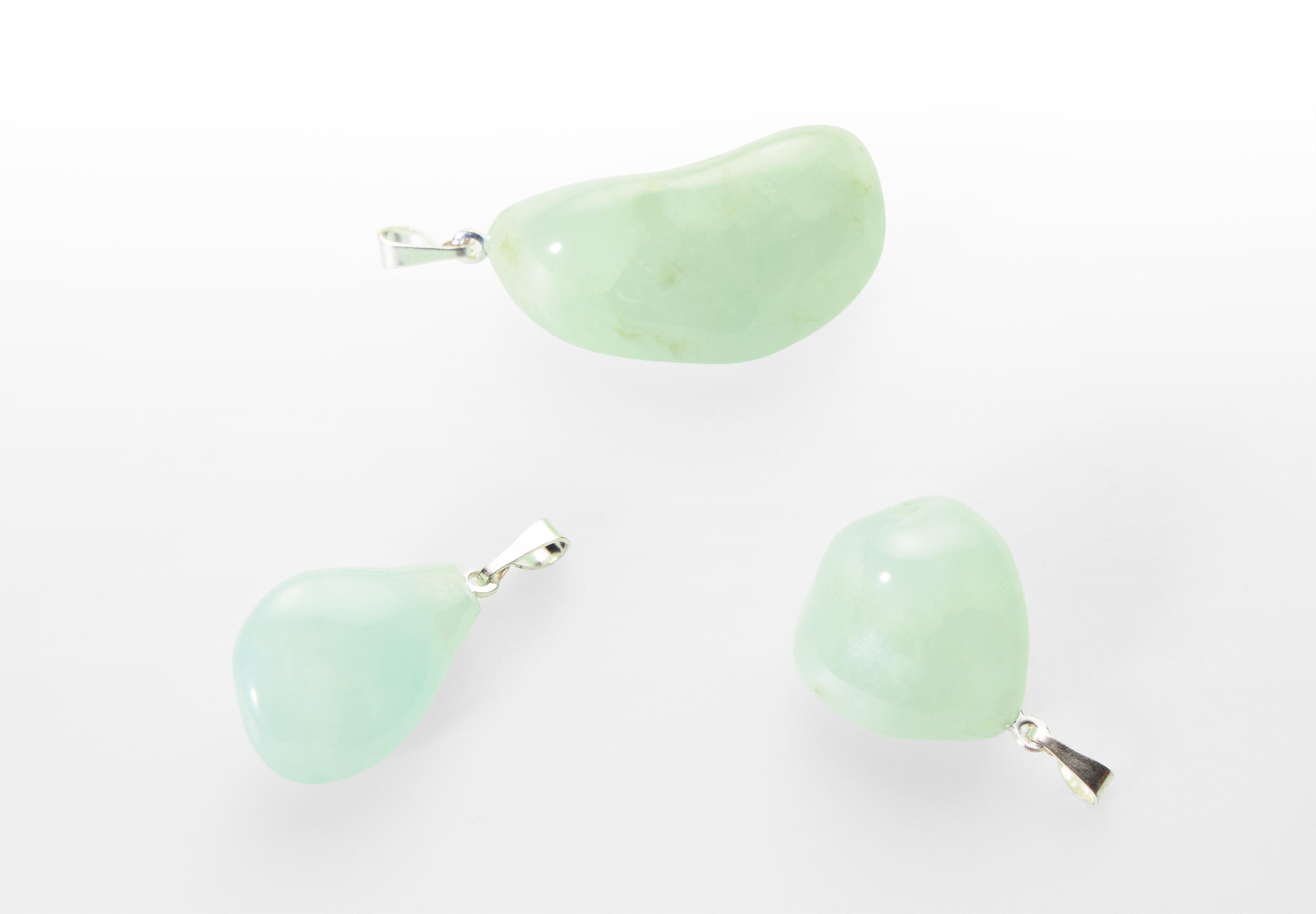 Back to overview
Prehnite tumbled pendant
A striking green colour and a glassy lustre – these are the main features of prehnite from an African deposit. Prehnite is a quite common mineral. If we look at its chemical structure, the stone is formed by aluminium silicate and calcium. The stone has been known since the eighteen century when Colonel H. von Prehna discovered it (and gave it its name) in South Africa in 1788, which is where this piece comes from too.

Special conditions/ treatment: Do not immerse prehnite in salt solutions or other chemicals.

About the product: To make pendants we use our tumbled stones in size M and S and quality jewelry components made in Czech republic. The locket bail is made of silver plated brass and it does not contain nickel. The pendants are packed in plastic bags with 10 pieces each, but you can also choose a 100 pcs package for and advantagenous price. Pendants in size S are available only in bulk package.