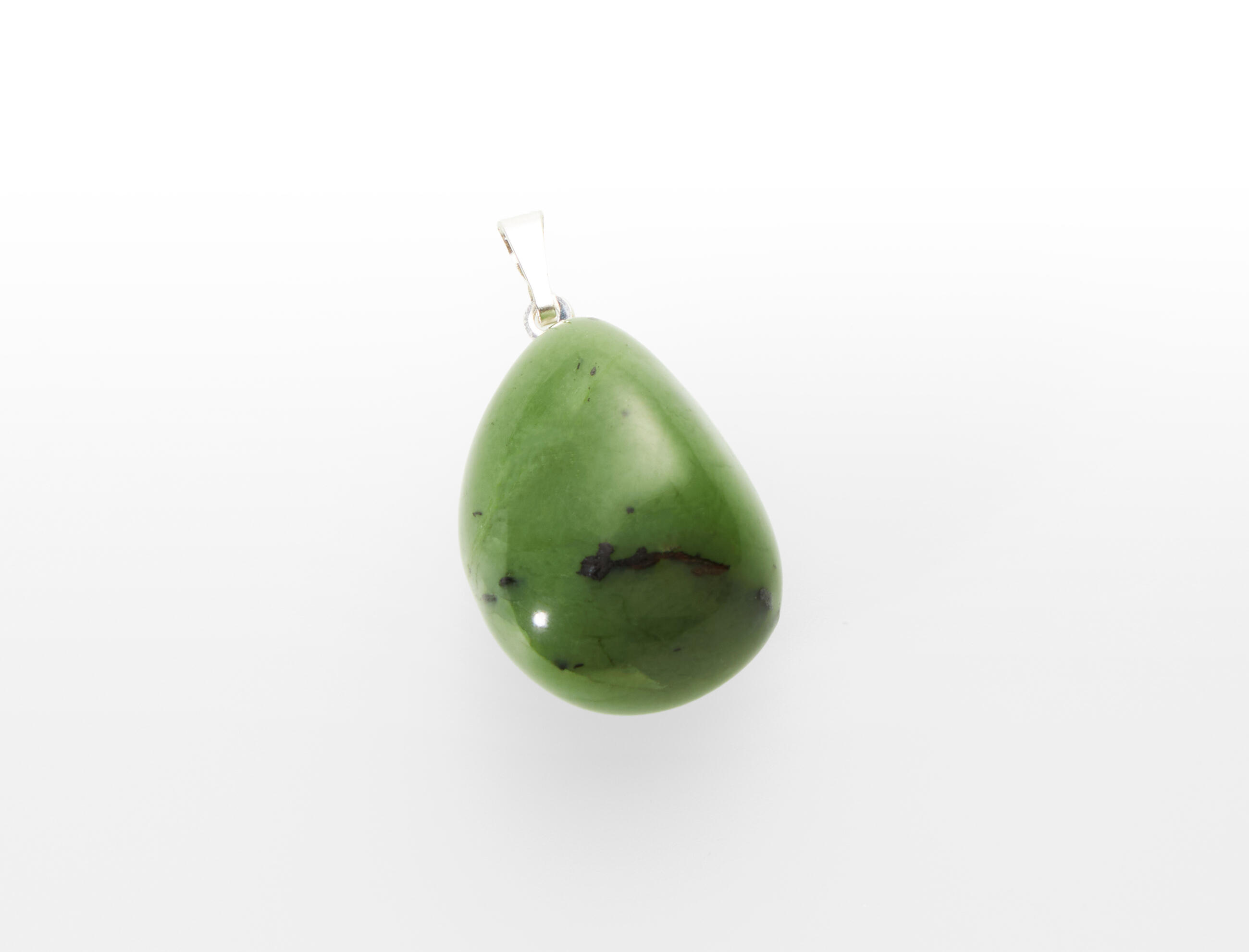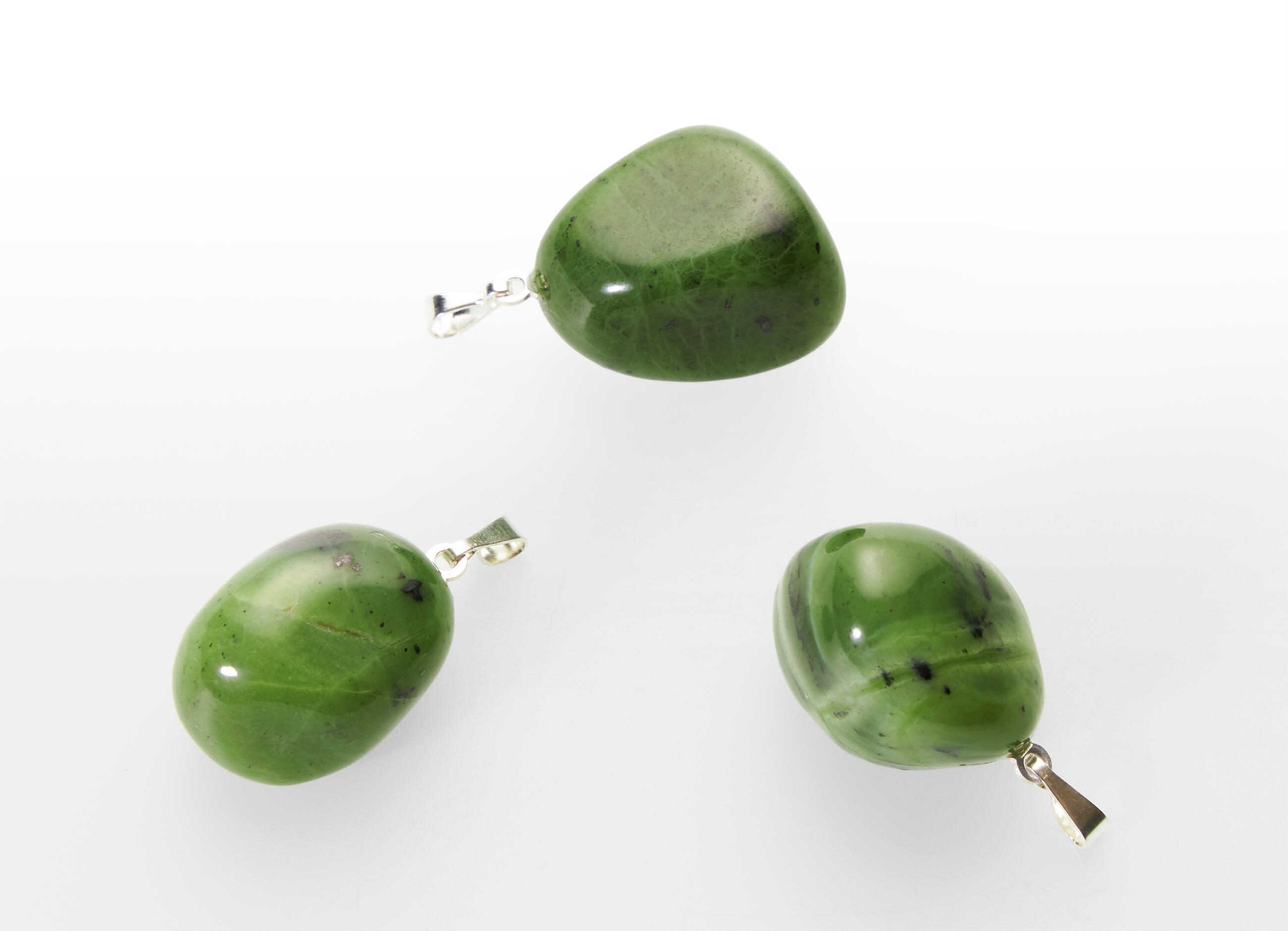 Back to overview
Serpentine (Canadian Jade) Tumbled Pendant
Serpentines are a broad group of minerals with more than 20 members. Amongst the most famous are the antigorite, chrysotile and lizardite. This piece is from China. Serpentines shade in the dark green or yellow-green colours. This stone comes from Canada.

Special conditions/ treatment: Serpentine is a soft stone prone to scratch – please, handle it carefully. When cleaning the stone, do not use chemical detergents as it may lose its lustre.

About the product: To make pendants we use our tumbled stones in size M and S and quality jewelry components made in Czech republic. The locket bail is made of silver plated brass and it does not contain nickel. The pendants are packed in plastic bags with 10 pieces each, but you can also choose a 100 pcs package for and advantagenous price. Pendants in size S are available only in bulk package.