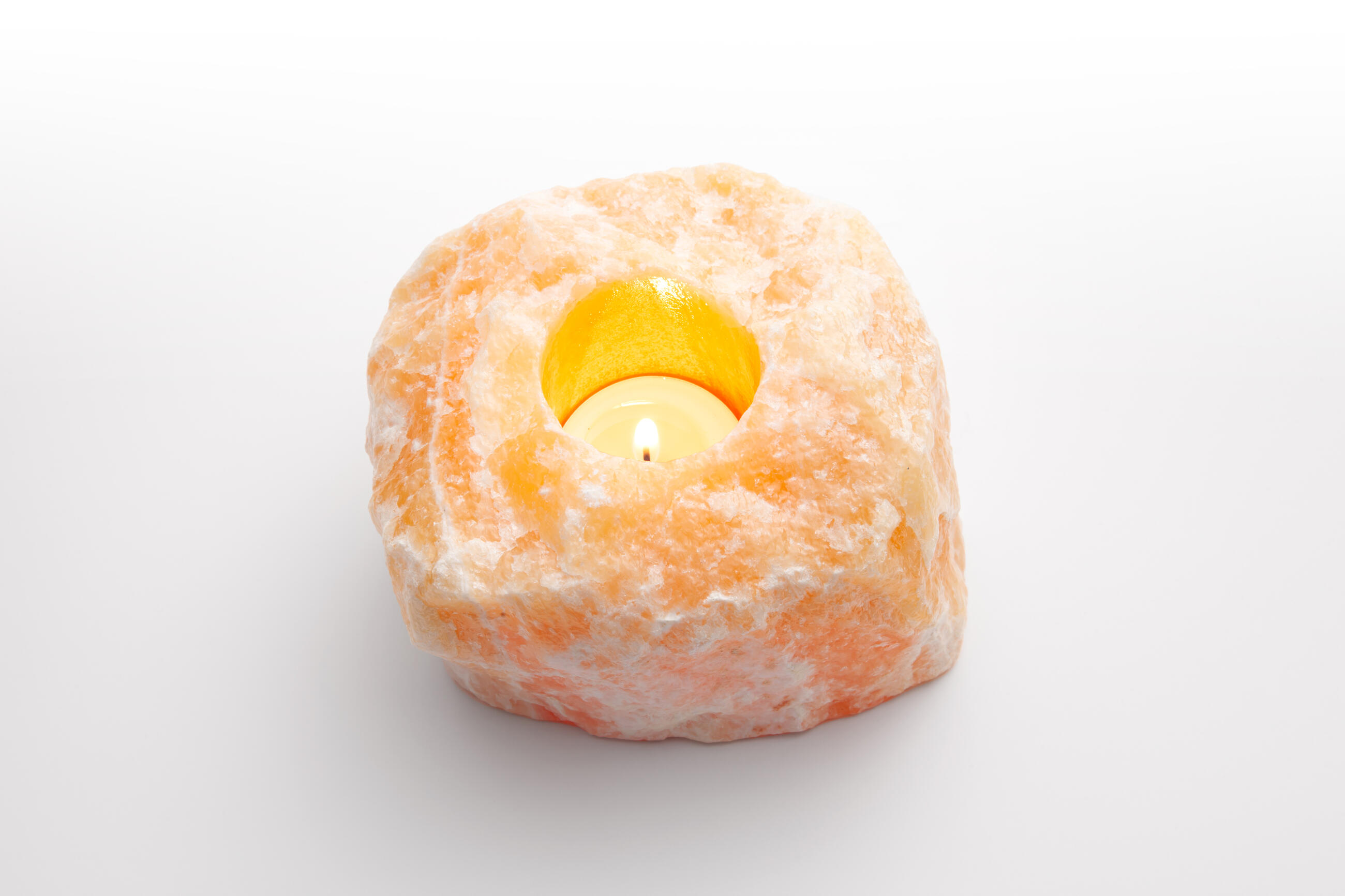 Back to overview
Calcite Orange Candle Holder
Calcite or limestone is one of the most widespread minerals on Earth. It is a rather delicate stone. You may find various colour variations such as white, yellow or orange. These are influenced by several admixtures in the stone's structure. Our orange calcite is from Mexico.

About the product: A candle holder made from raw, non-polished calcite with a hole on the top for a tea-light. The bottom part of the candleholder has self-adhesive silicone tips, preventing it from scratch. Each piece is an original slightly different in size, which is approximately 110 x 110 x 60 mm.

Use: The candle holder finds use in all types of interior. Combining raw mineral with a candle flame, it can create a pleasant atmosphere.