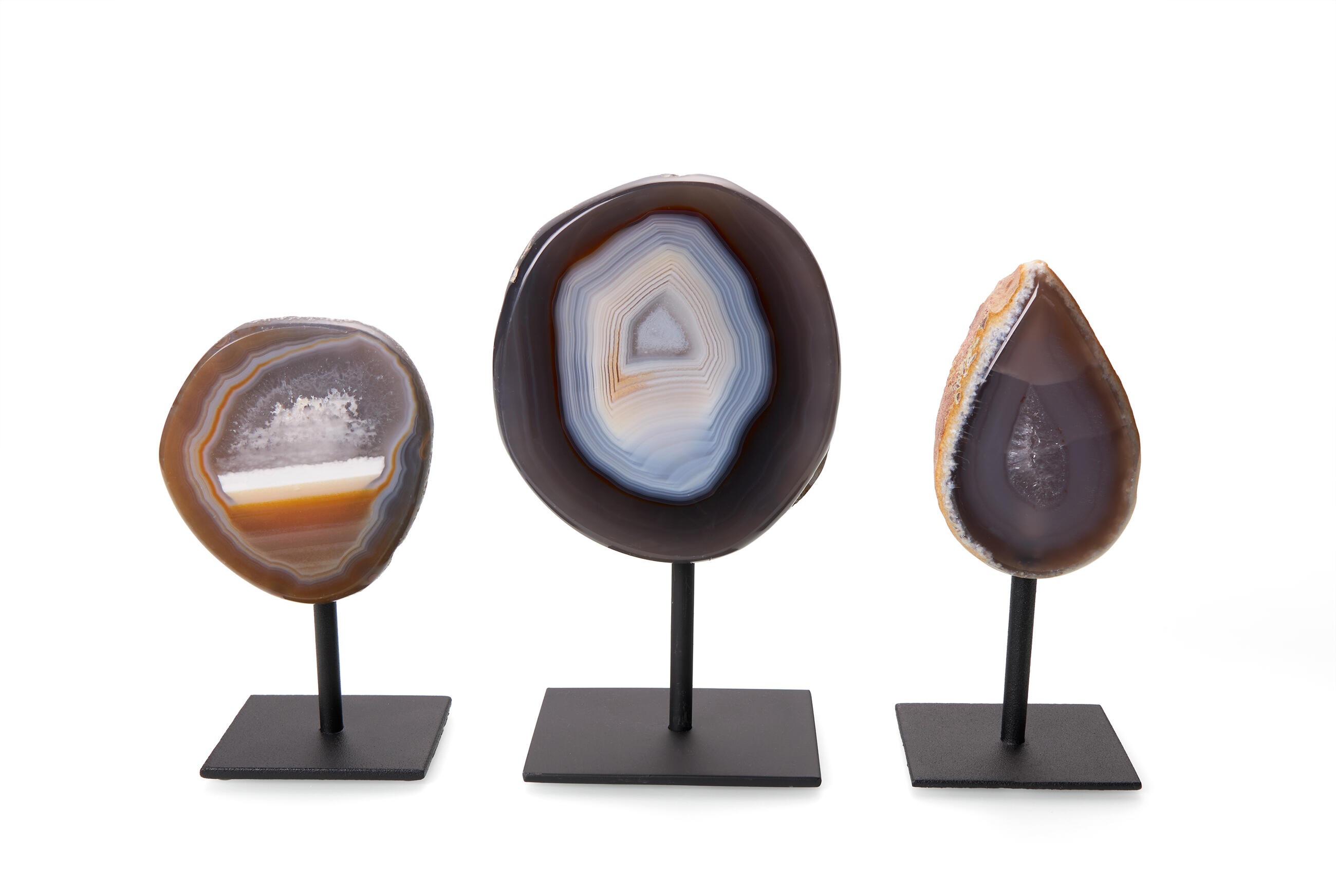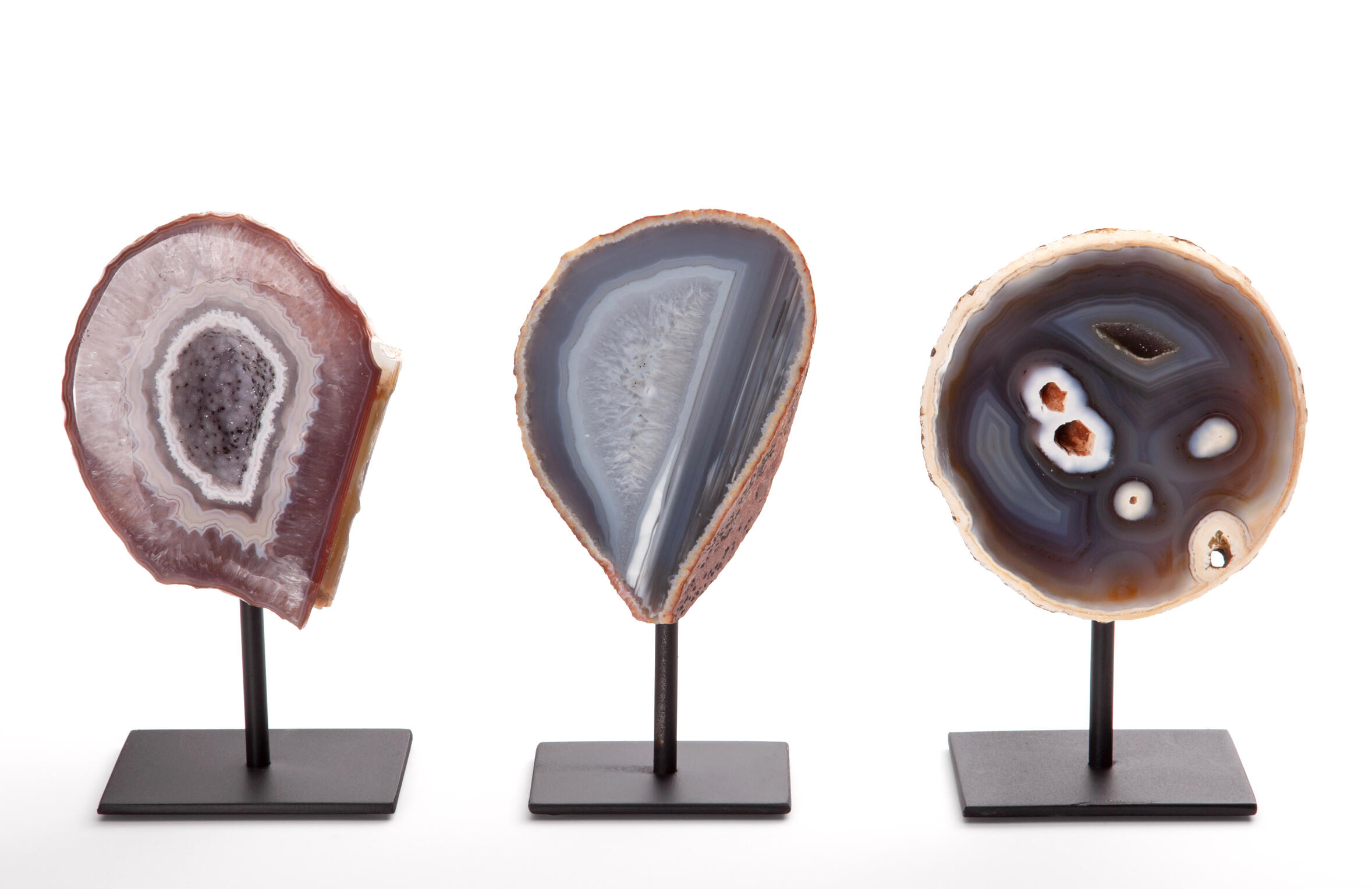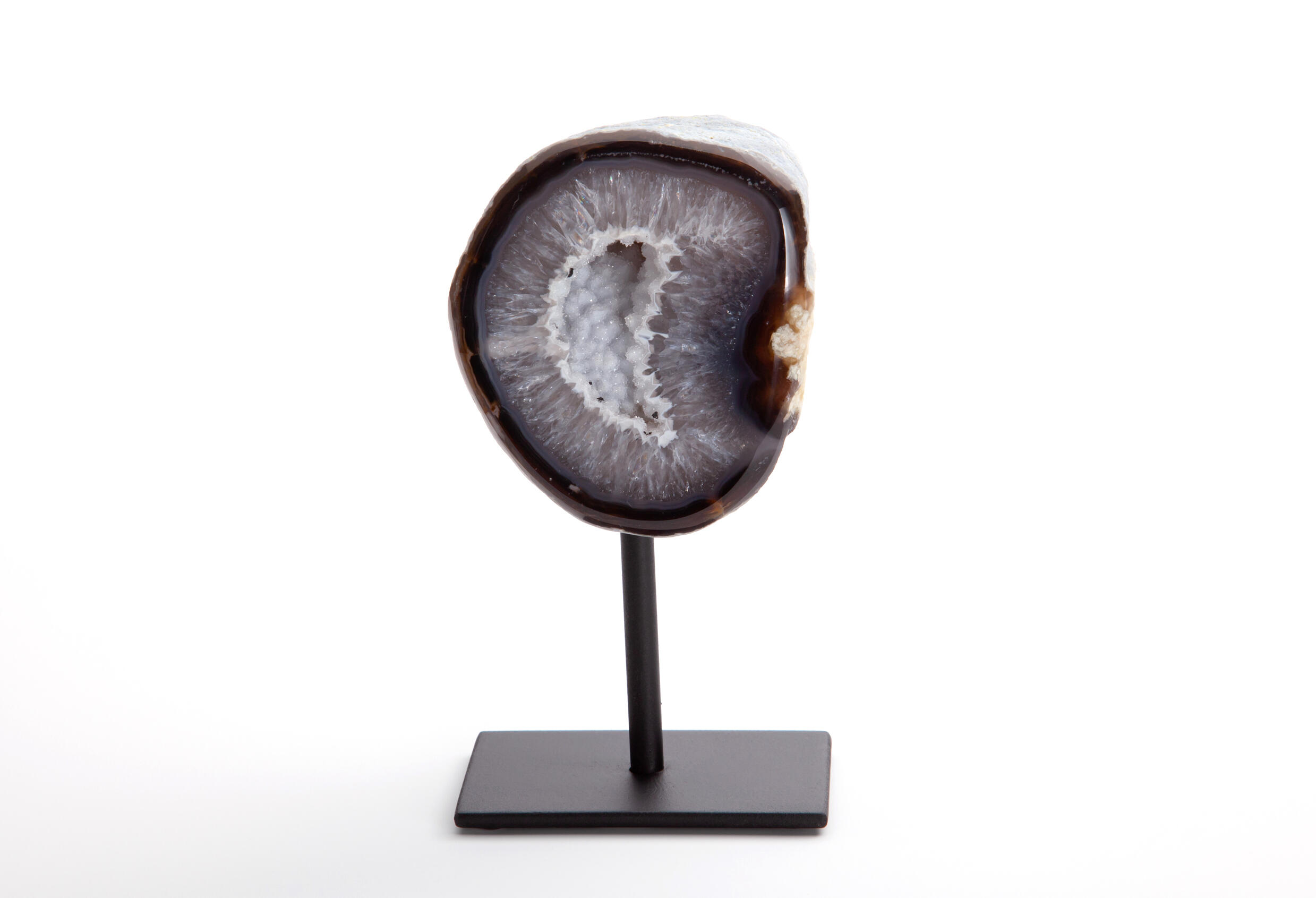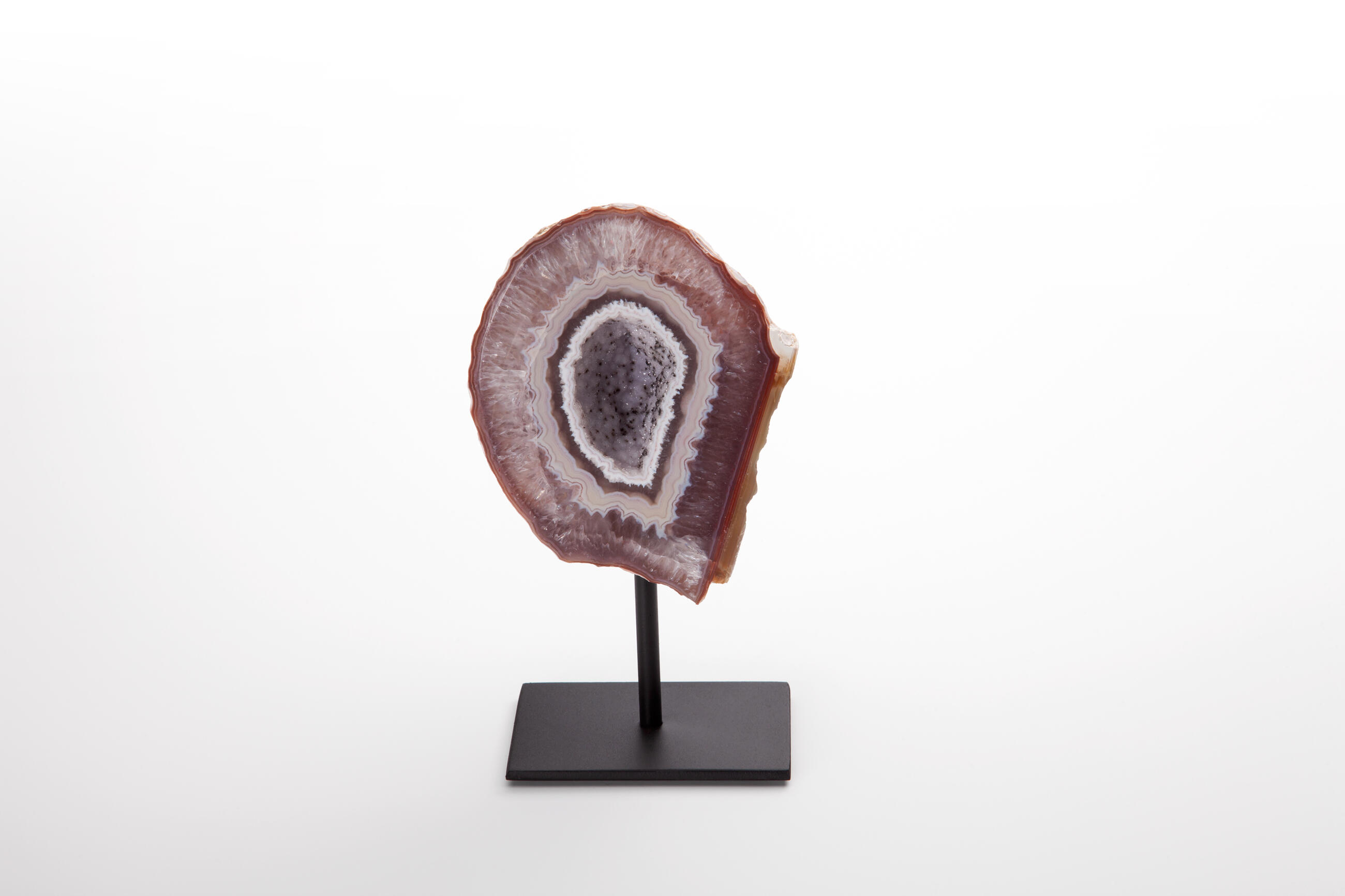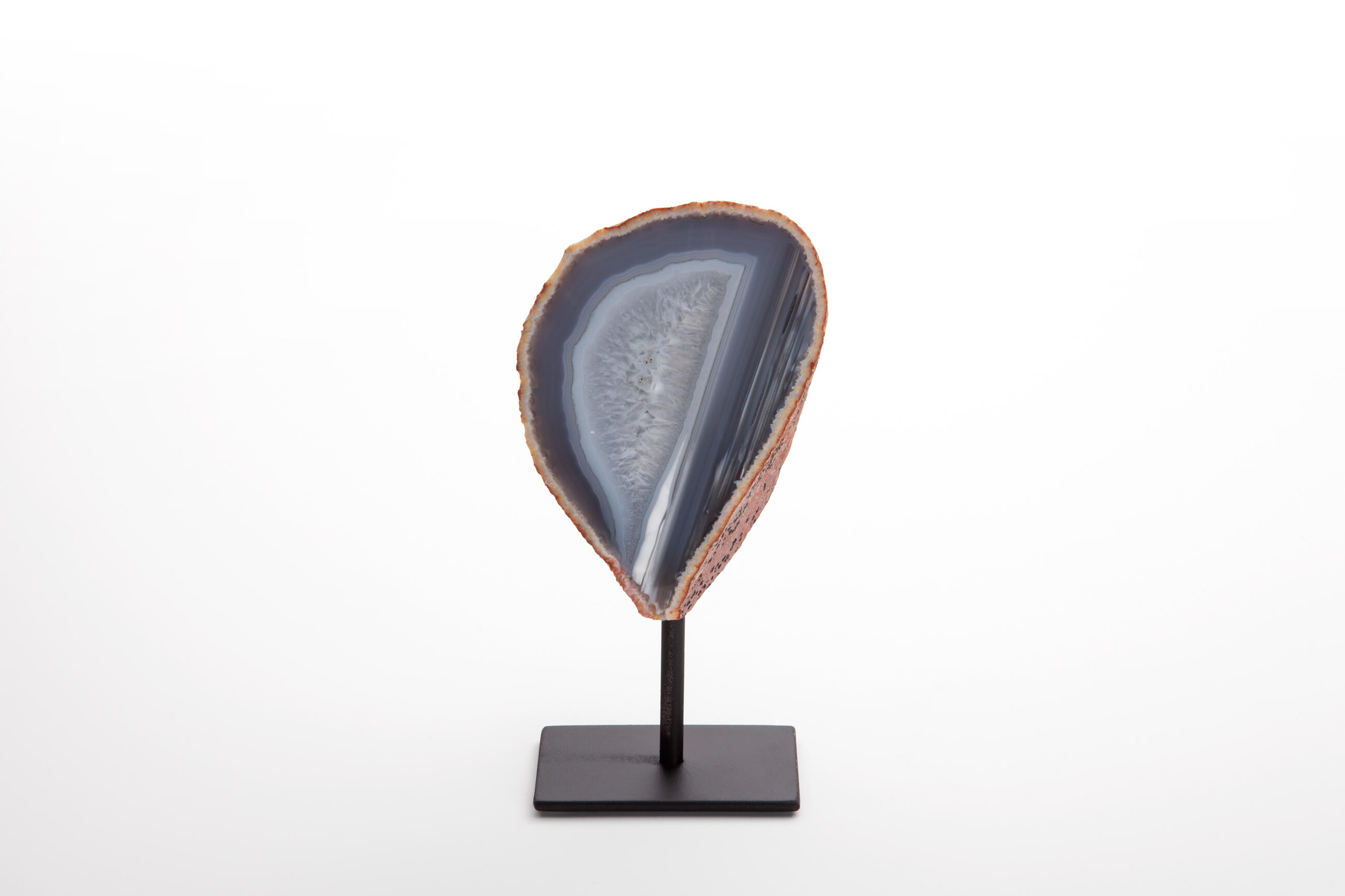 Back to overview
Agate on Metal Stand
Agate is a mineral shading in various colours. It is formed by tiny little layers of cryptocrystalline quartz, chalcedony and opal. This structure creates marvellous banded lines, whose intensity can be boosted with dye. This agate has not been dyed and is left in its natural look.

Use: Minerals on metal stand represent a charming interior decoration as well as a valuable piece of a mineralogical collection.

About the product: The product is sold by weight; the price is per 1 kg. The weight of the product includes its metal stand and it ranges approximately from 0,25 kg up to 4 kg. This product we offer in various sizes - from small ones with height about 13 cm to big ones approx. 30 cm tall. Due to the nature of the product, only pallet shipping is available.