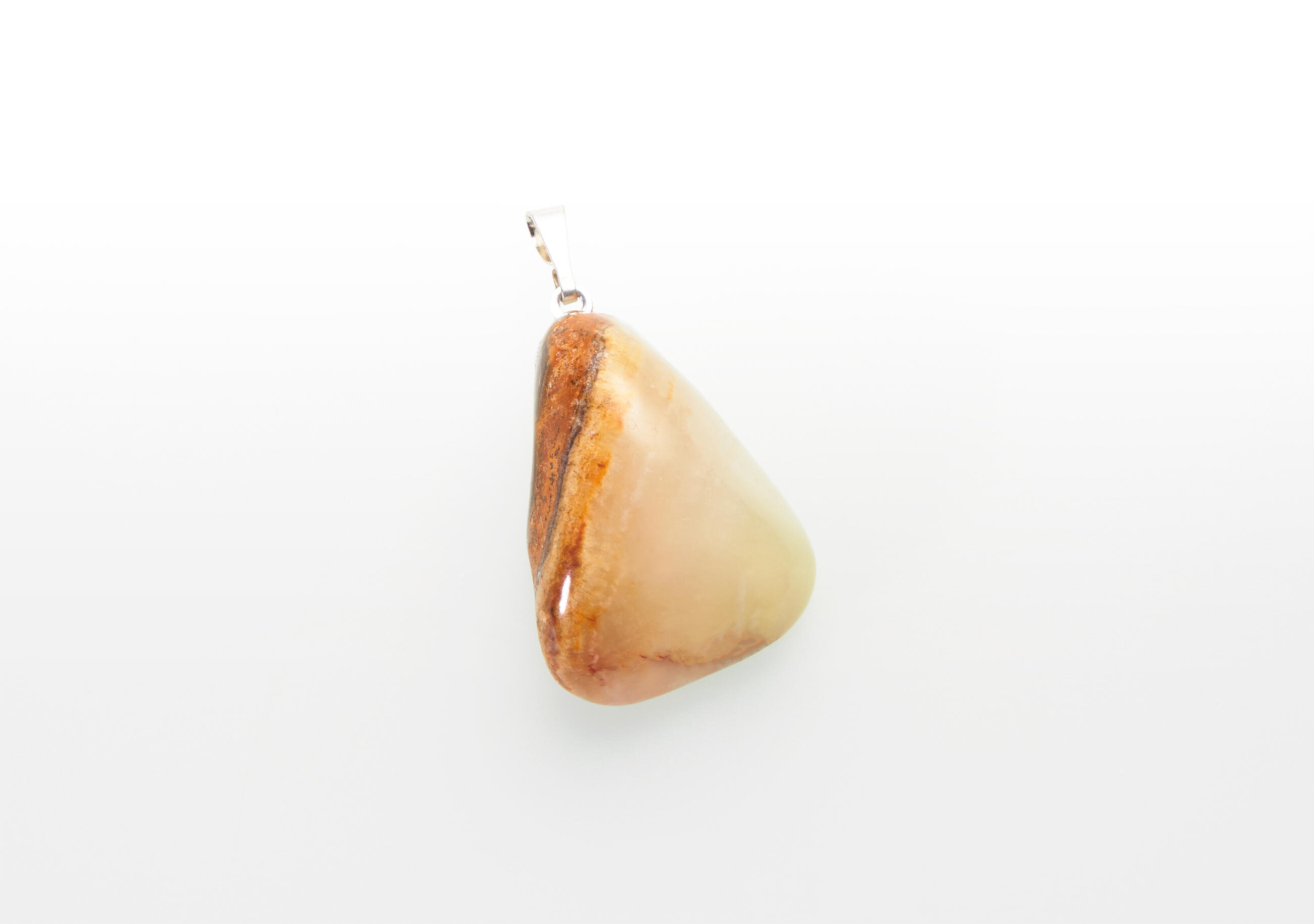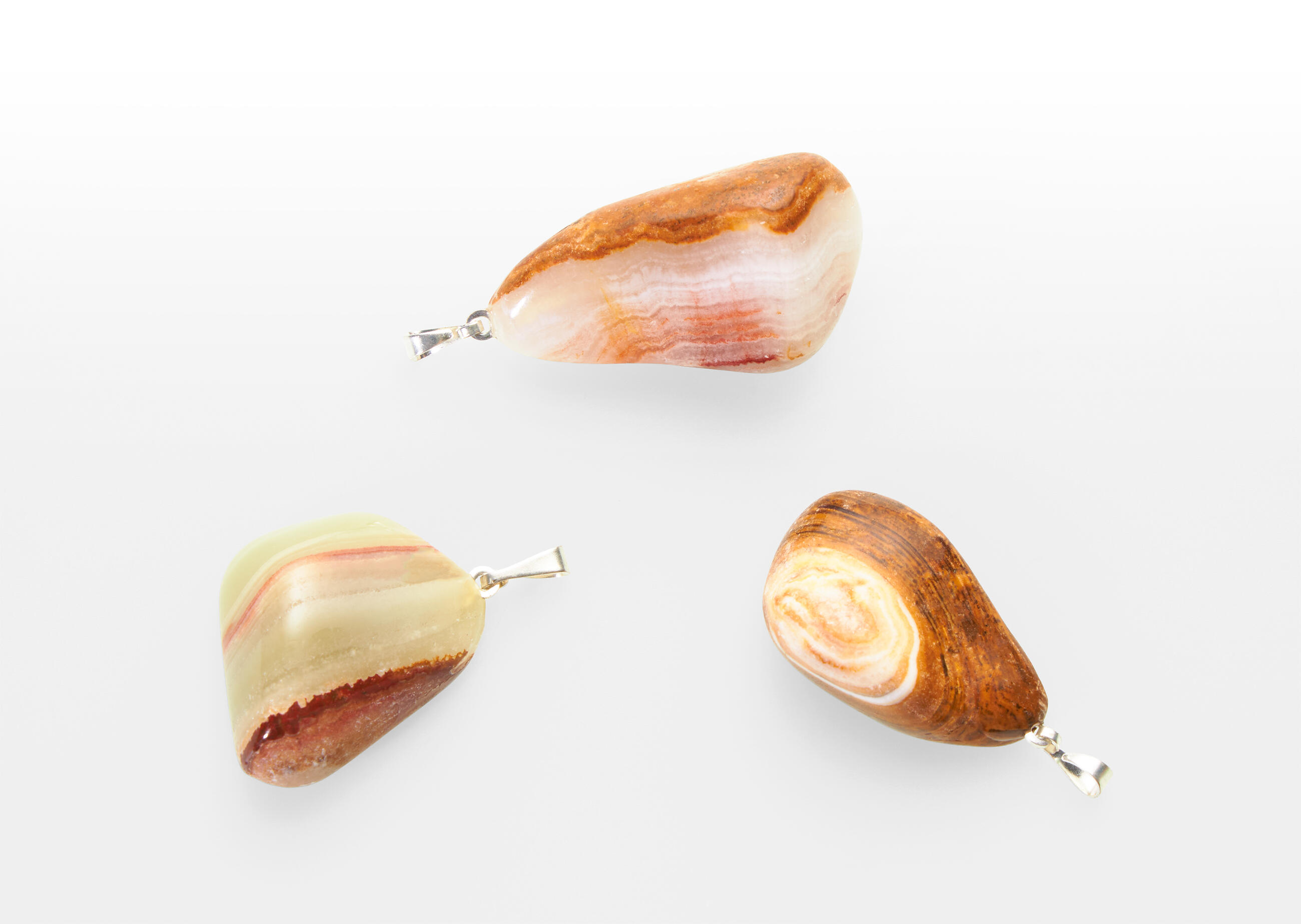 Back to overview
Aragonite Tumbled Pendant
If we look at aragonite's chemical structure it is calcium carbonate; its typical shades are white, gray, bluish or yellow-white. The specificity of Pakistani aragonite is alternating striping with strong contrasts. Aragonite is an excellent stone for both its processing and design. It is a very fragile stone requiring only hand polish; that is why the price for its tumbled stones is a bit higher. Our stones have various shades - you can spot beige, brown, light orange or greenish colours.

Special conditions/ treatment: It needs special handling as sharp objects may damage it.

About the product: To make pendants we use our tumbled stones in size M and S and quality jewelry components made in Czech republic. The locket bail is made of silver plated brass and it does not contain nickel. The pendants are packed in plastic bags with 10 pieces each, but you can also choose a 100 pcs package for and advantagenous price. Pendants in size S are available only in bulk package.