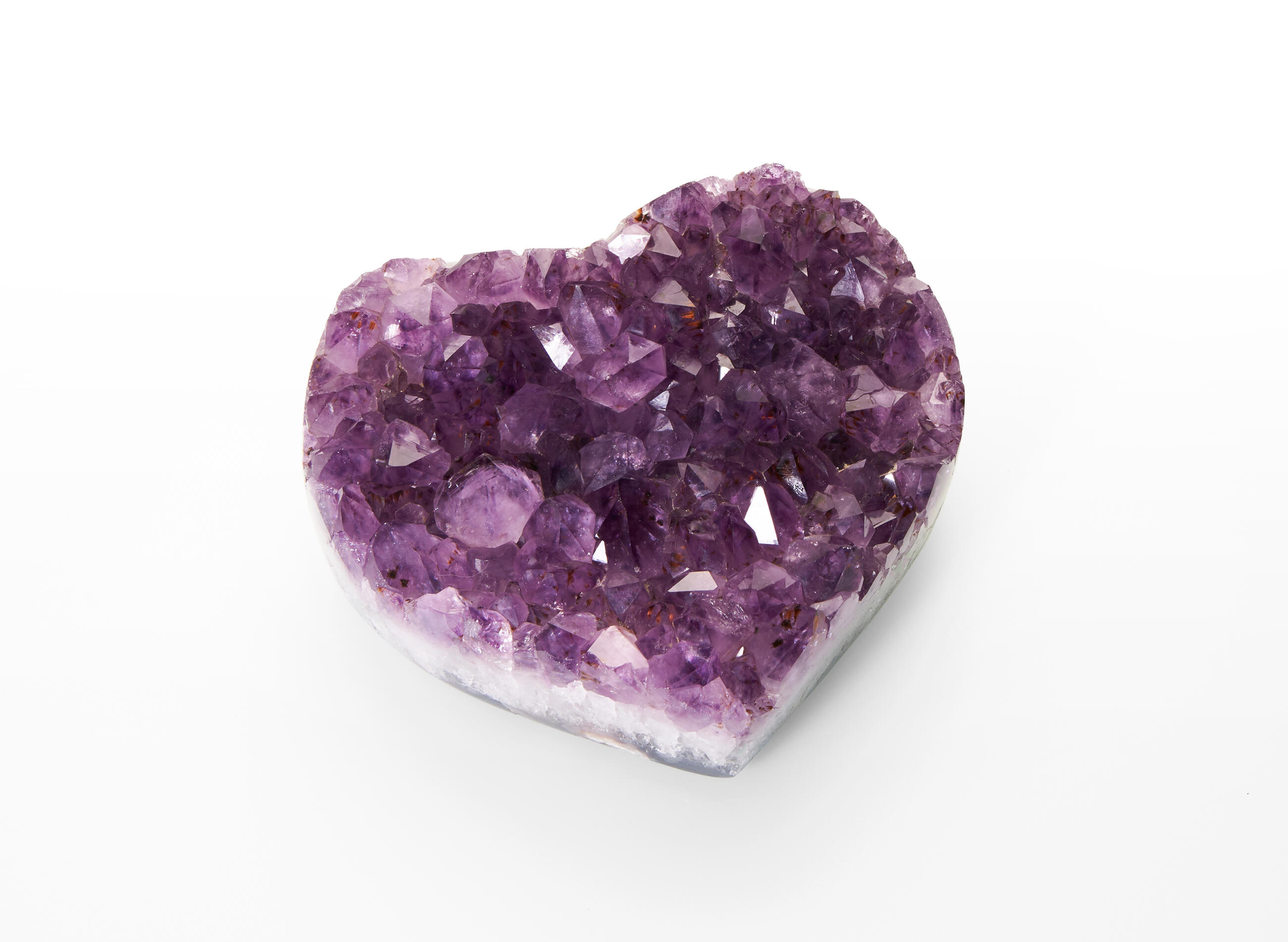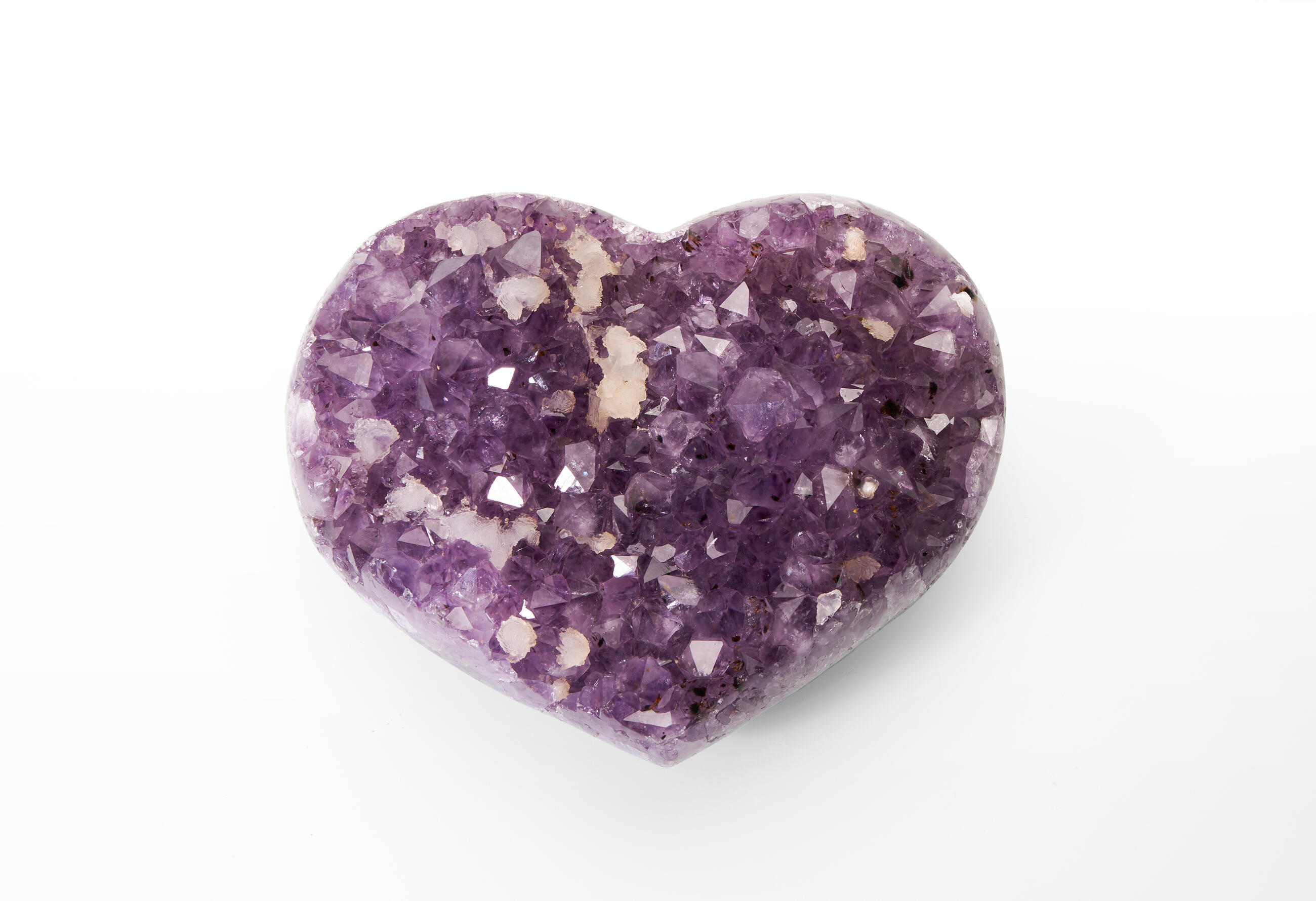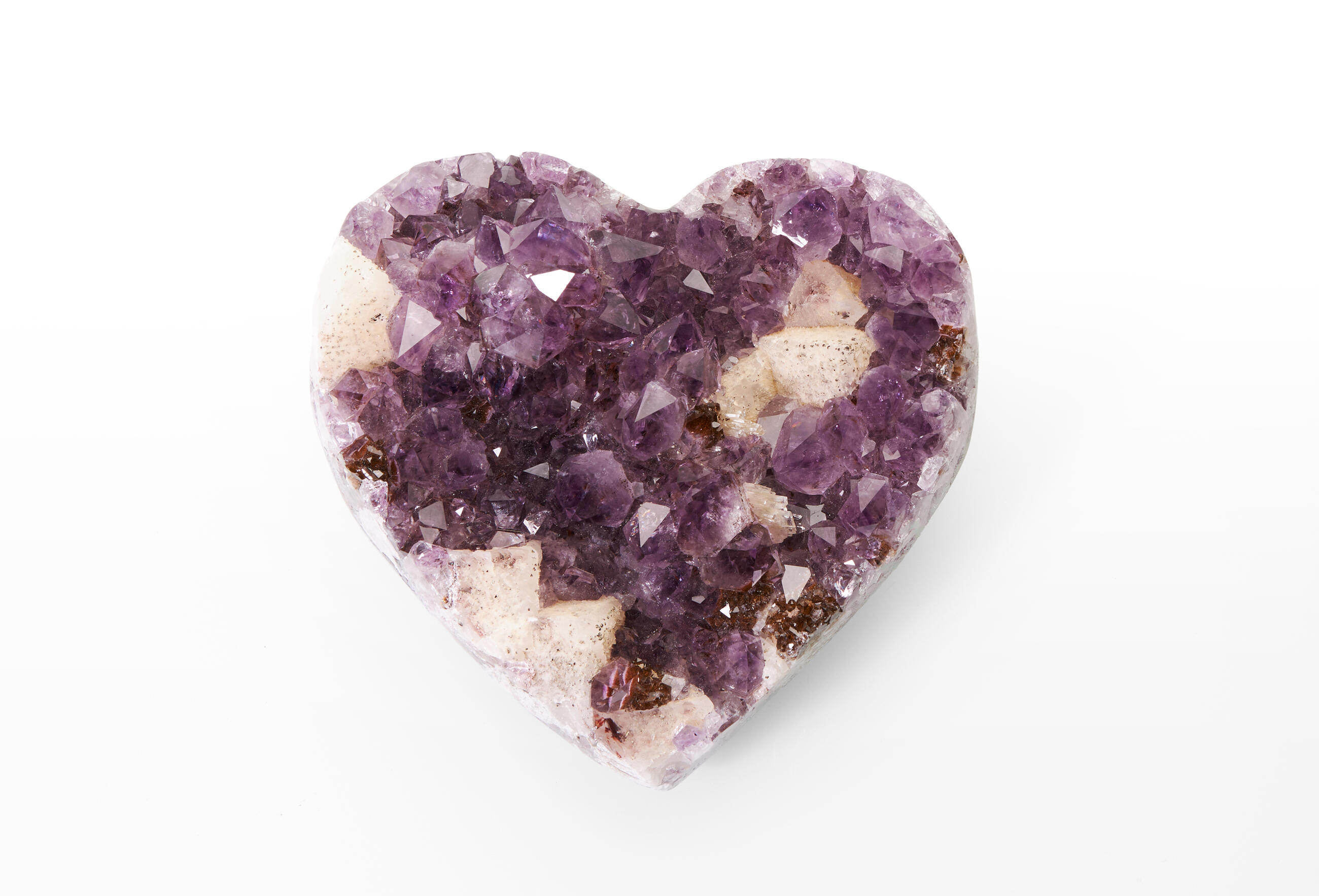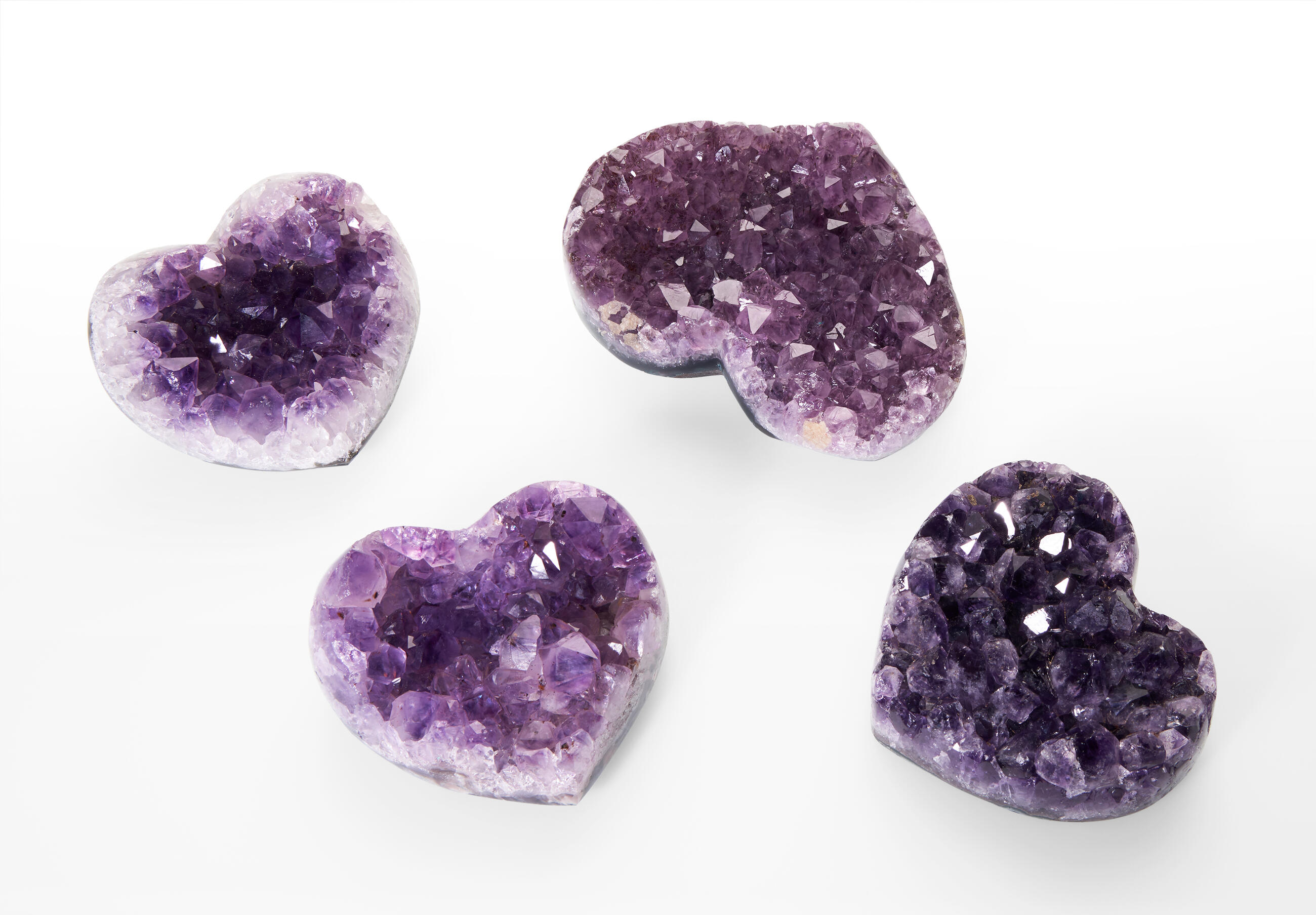 Back to overview
Amethyst Heart EXQ
Amethyst is a purple gem from the quartz family. Its characteristic colour, whose intensity may differ, is influenced by ionizing radiation on a small admixture of iron compounds. The mineral occurs in basalts, where it forms large crystal fillings of cavities.

Druses are aggregates of crystals on the surface of a rock or mineral. Amethyst druses come from two deposits; druses with bigger and brighter crystals are from Brazil, while those with tiny, deep purple crystals come from the Artigas department in Uruguay. These druses come from Uruguay.

Druses are cut into the shape of heart, the edges of the crystal aggregate are smoothed out and polished.

Use: These stones represent a charming interior decoration as well as a valuable piece of a mineralogical collection.

About the product: The size of the hearts ranges approximately between 6 and 14 cm. The product is sold by weight; the price is per 1 kg. The EXTRA quality (EXQ) of this product is above standard (A) and AA quality level; there are our best products with the highest quality. Due to the nature of the product, only pallet shipping is available.