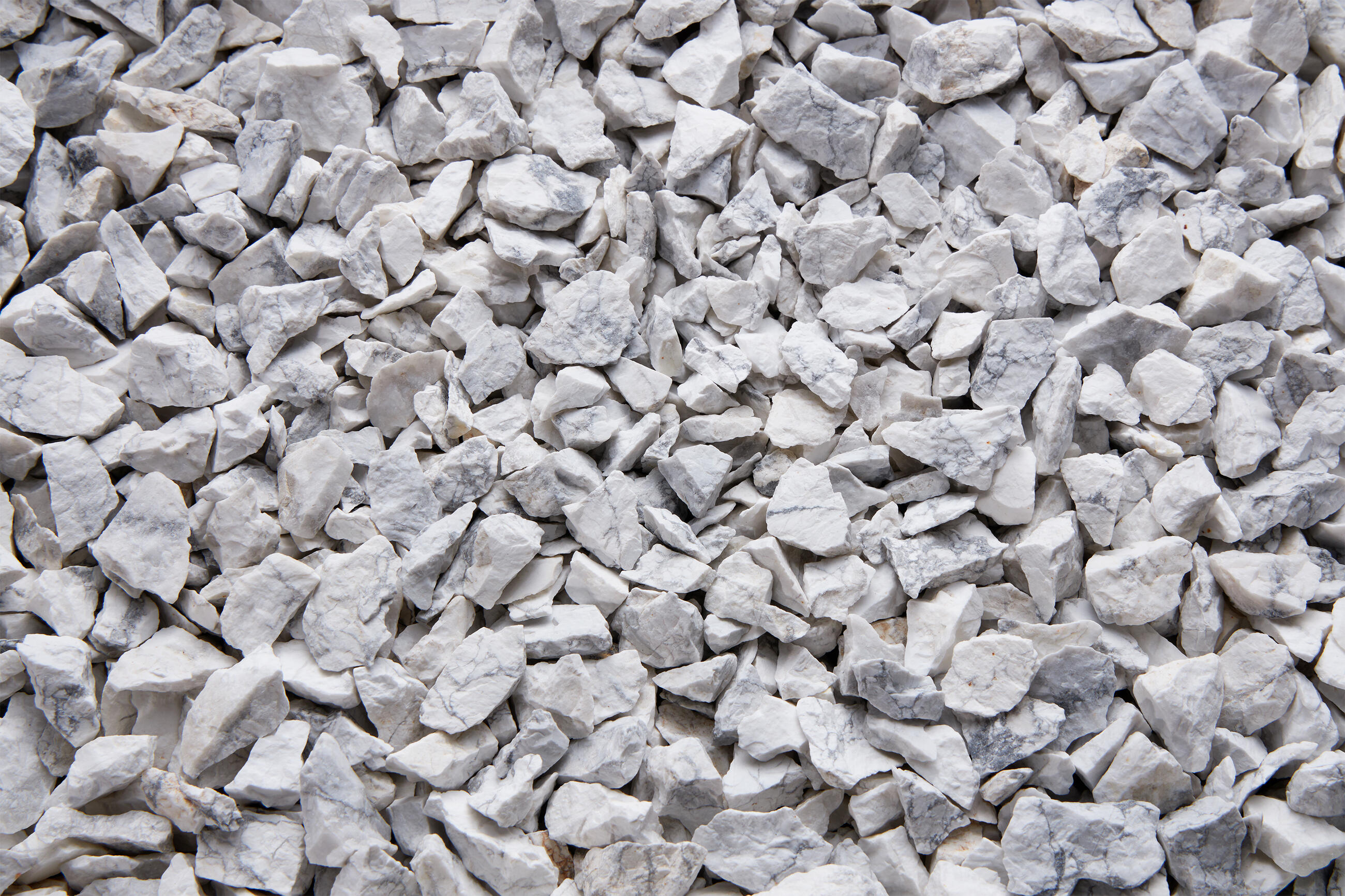 Back to overview
Magnezite
Magnesite is quite a widespread mineral, which forms on limestone. Only rarely, magnesite forms crystals. You can recognise magnesite for its snow-white colour and a vitreous lustre. The mineral is often used in industry and in clink and refractory materials production.

White Magnesite uniqueness: White magnesite is a unique mineral widely used in jewellery and stone jewellery for its bright white and glossy look with a beautiful grey veining pattern.

Use: Our rough stones are a beautiful interior adornment – filling up a vase, fountain or a lamp with them creates an original design. In the exterior, they may be a perfect decoration of gardens. They are also suitable for mineralogist collections and exhibitions. Rough minerals may also be further processed, e.g. small crystals are ideal material for pendants.

Package weight: 1 and 25 kg

About the product: Small chips of rough stones have size approx. 7 - 15 mm. The minerals are sold in 1 kg bags, but we also offer a 25 kg package (carton box) for an advantageous price.