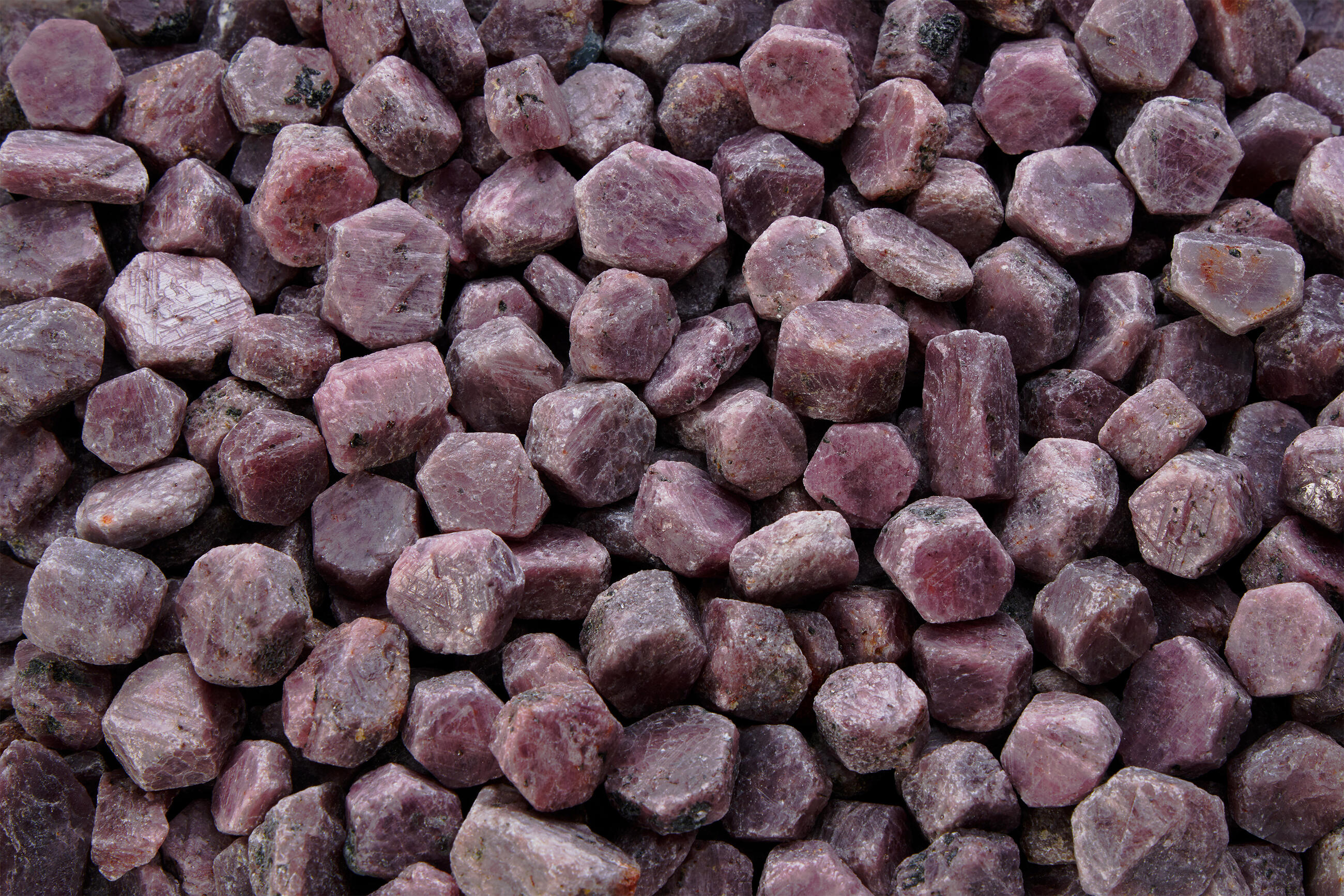 Back to overview
Ruby
Ruby is considered one of the most precious gemstones. Its name is derived from the Latin word rubeus, which perfectly describes the red colour of this mineral. Ruby can be found in limestones, granite rocks or, less frequently in river deposits. The leading producer of ruby is Myanmar, but large deposits are also in Sri Lanka, Thailand, Cambodia or Madagascar. This piece is from India.

Ruby uniqueness: Ruby stands out for its marvellous red to purple colour, which is a result of a small (4 %) chromium oxide portion in its structure. You can find opaque ruby with beautiful asterism, which is an optical, star-shaped phenomenon) or ruby with a cat's eye effect.

Use: Our rough stones are a beautiful interior adornment – filling up a vase, fountain or a lamp with them creates an original design. In the exterior, they may be a perfect decoration of gardens. They are also suitable for mineralogist collections and exhibitions. Rough minerals may also be further processed, e.g. small crystals are ideal material for pendants.

Package weight: 0,5 a 1 kg

About the product: To retain the standard colour and quality of the minerals, we carefully pick the best pieces and thoroughly clean them. We offer stone size M and L. Ruby of the size M has a diameter aproximately 5 - 10 cm.