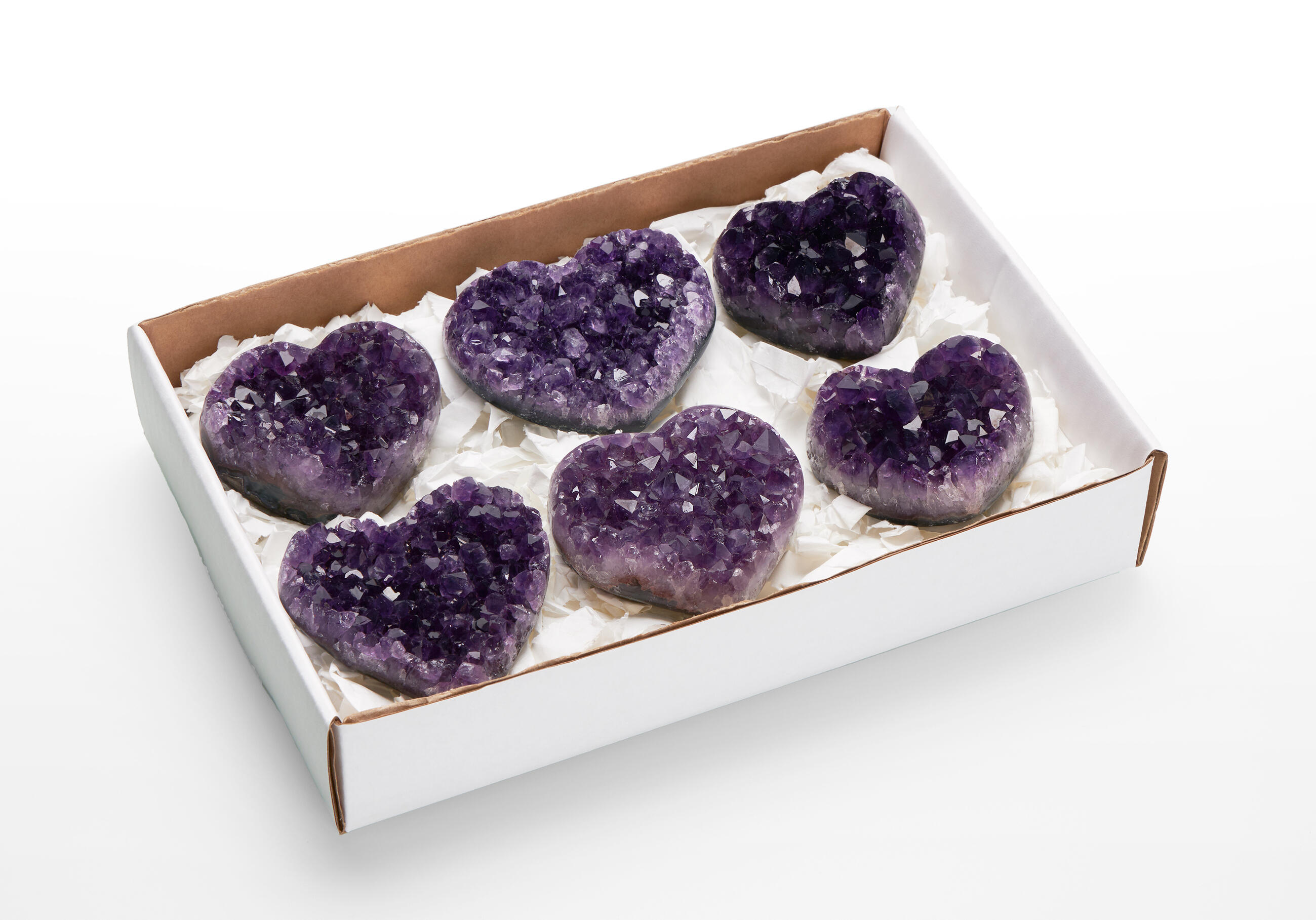 Back to overview
Amethyst Druse Heart Box
Amethyst is a purple gem from the quartz family of minerals. Its characteristic colour may be more or less intense, which is influenced by ion radiation, applied on a small admixture of iron compounds in the amethyst structure. It usually occurs in basalt, filling its cavities with large crystals.

Druses are formed by several crystals grown together. There are two deposits of amethyst druses – those with more extensive, brighter crystals are from Brazil, while pieces with tiny, deep purple crystals come from Artigas in Uruguay. These pieces come from Uruguay as well. Amethyst druses have been cut into a shape of heart with polished edges.

About the product: The price is per 1 box. The weight of the product is approximately 1 kg. Druse hearts are carefully arranged into three-layered paperboard boxes with size 250 x 175 x 45 mm. These are firm and resistant, which makes them easy to store. The boxes are wrapped into stretch cling, which prevents them from damage. Folded boxes provide a complex presentation of our minerals.