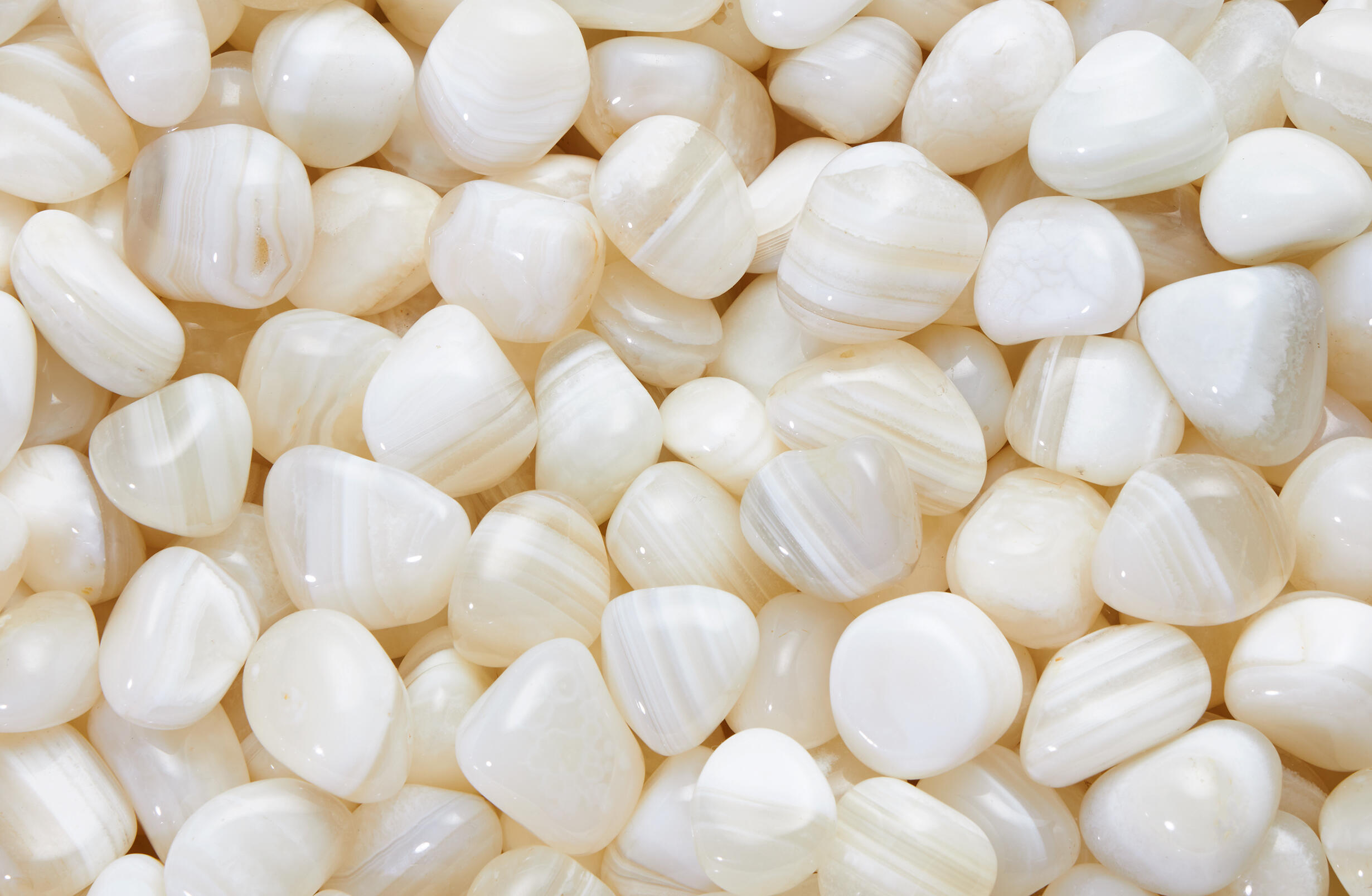 Back to overview
Agate White India
Agates form a group of stones that are specific with a striped pattern. It is further enhanced by the color and creates a truly charming design. They have been known to mankind for millennia and retain their popularity to this day. They are popular with both collectors and jewelers. This piece comes from India.

The uniqueness of the stone: You can recognize Indian agates by the yellow-brown to gray shades, which are often accompanied by light stripes

Special conditions/ treatment: There is no need for special handling with grey agate.

About the product: The product is packed in firm plastic bags.