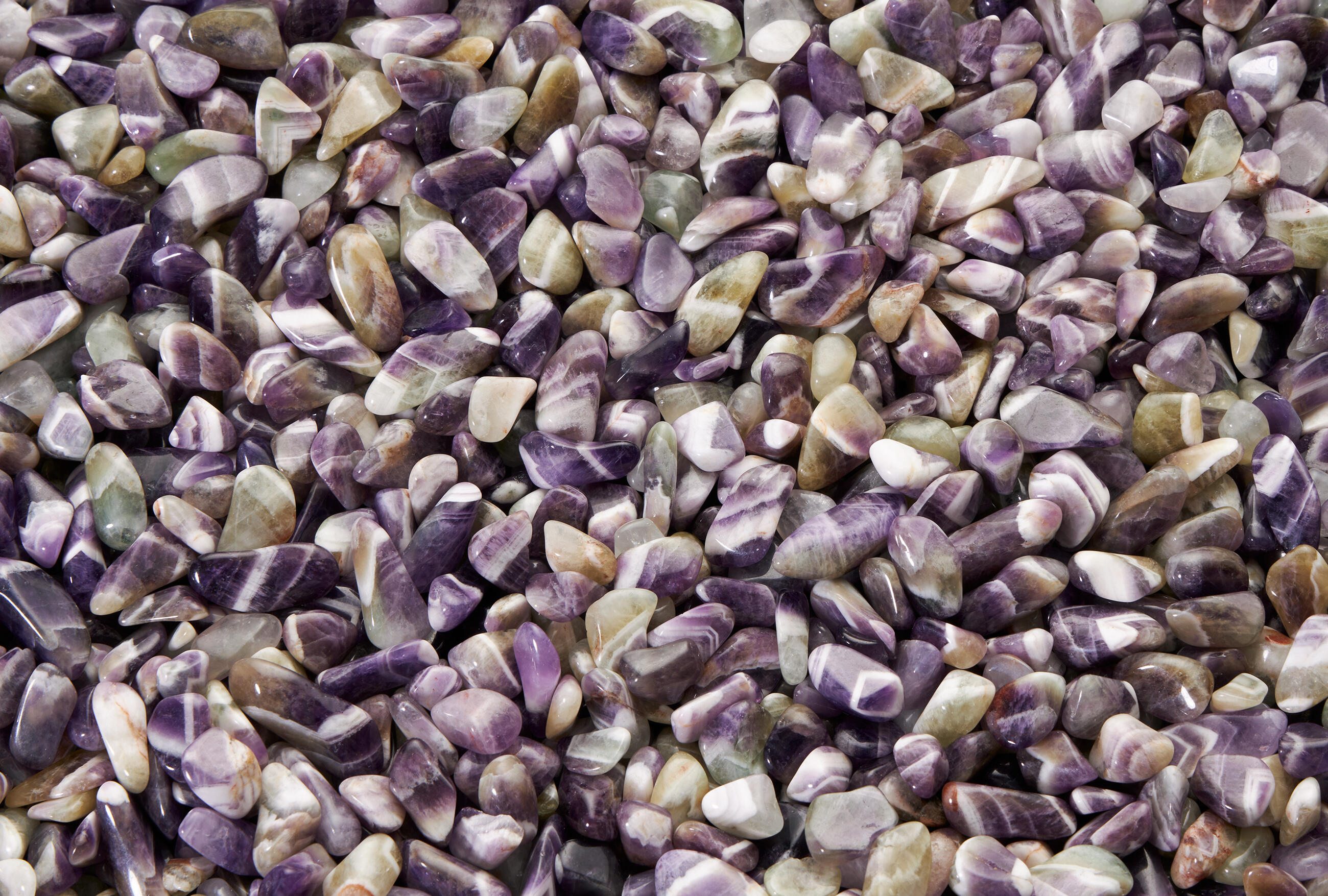 Back to overview
Amethyst Rainbow Zebra Zambia
Amethyst is one of the most precious quartz minerals thanks to its deep purple colour. This piece comes from mines in Zambia, and it is quite famous for its value-to-money quality. Amethyst zebra is a variety of amethyst with characteristic geometrical ornaments, often in shape of letter "V", which are made in stone by a white quartz. Distinctive white stripes contrasting with a deep purple colour give the stone a very attractive look.

Stone´s uniqueness: Amethyst rainbow zebra Zambia, as opposed to a regular amethyst, offers a unique combination of colours in one stone.

Special conditions/ treatment: Amethyst is a very firm and compact stone, so there is no need for special handling.

Use: Mini tumbled stones (chips) are used for the production of various decorative items and ornamental mosaics. Size 3 - 5 mm is also suitable as filling for small glass bottles.

About the product: We offer this product in only in 5 kg package. Stones are packed in firm plastic bags.