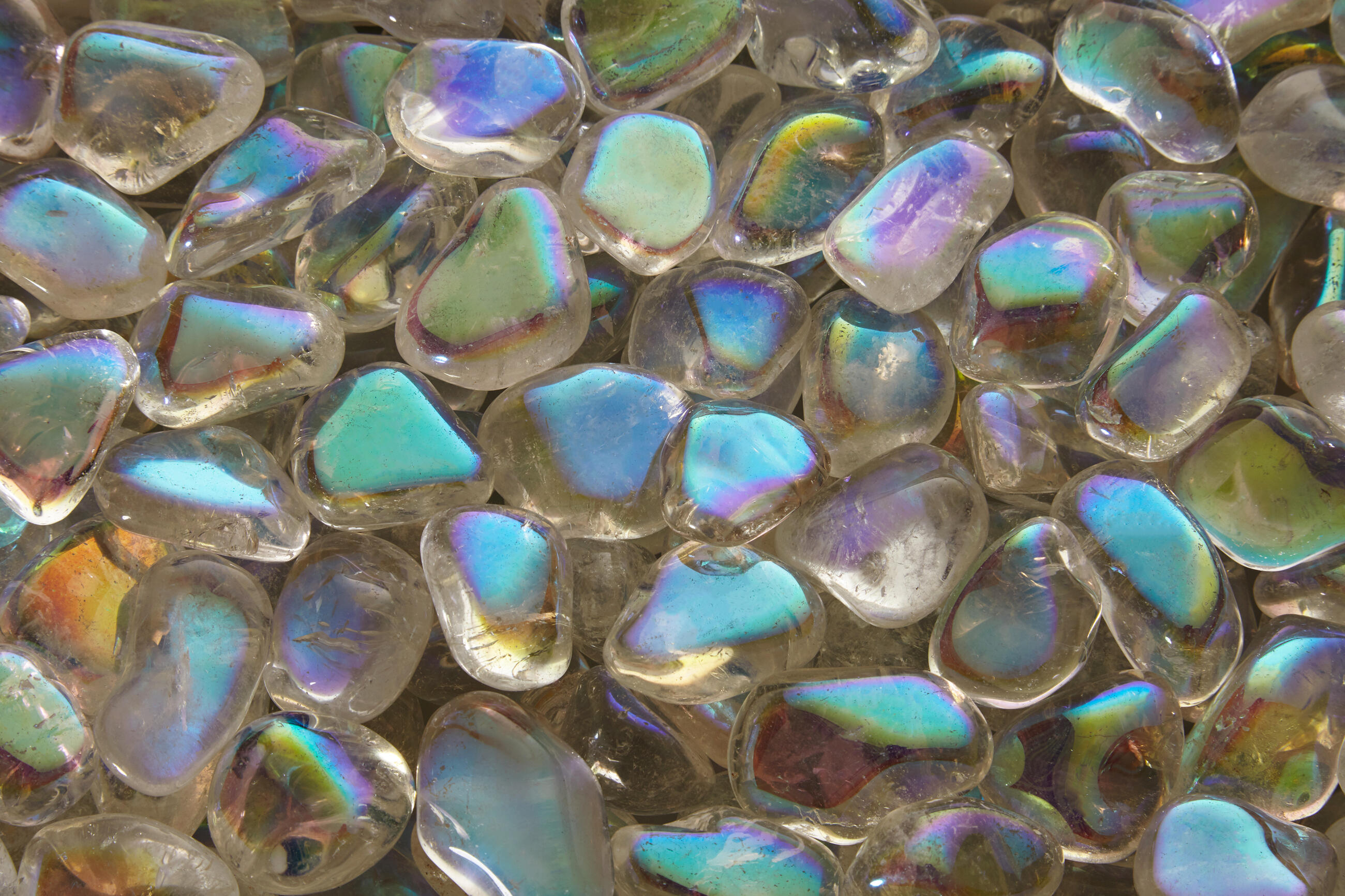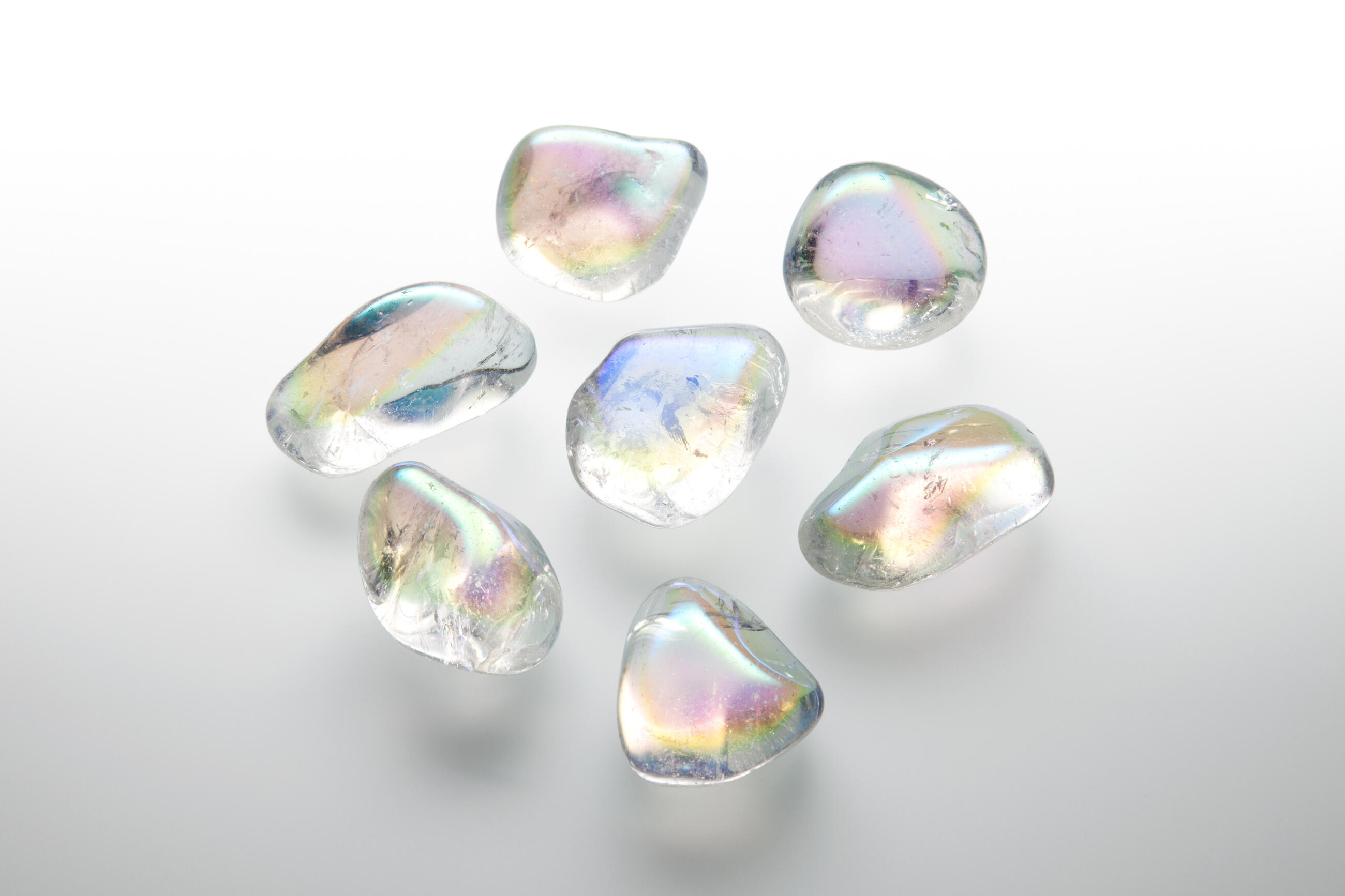 Back to overview
Angel Aura
Angel aura is a pure natural rock crystal coated with a thin layer of sillicon, which creates its unique colourful look with rainbow gleams.

Stone´s uniqueness: Angel aura is an authentic mineral made only from the best-quality crystals without fractures and impurities. Behind the beautiful shades of angel aqua is vacuum metal coating.

Special conditions/ treatment: We do not recommend washing the stone in salt solutions or other chemicals as its quartz coating may rub off and the aura effect may be lost.

About the product: The product is packed in firm plastic bags.