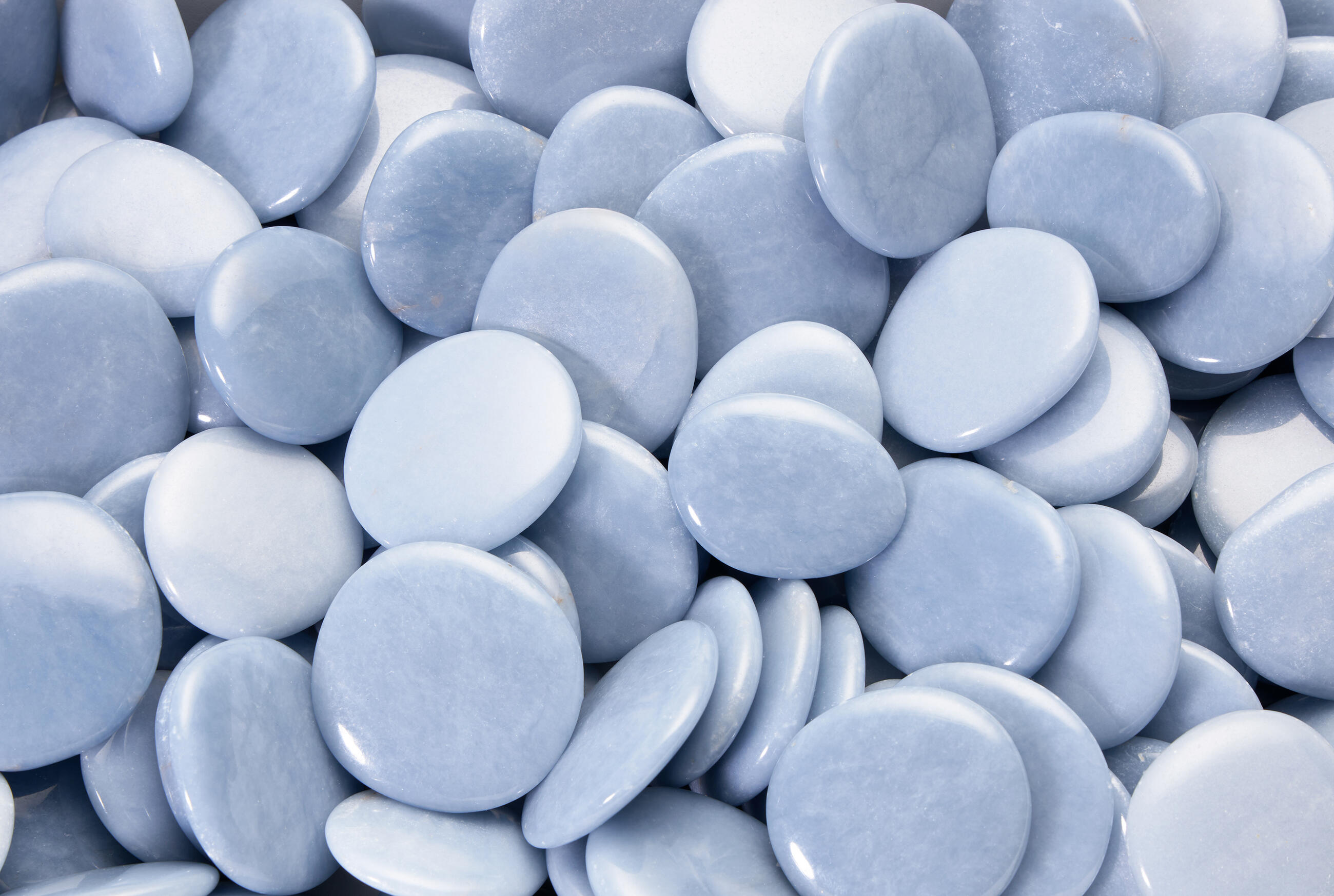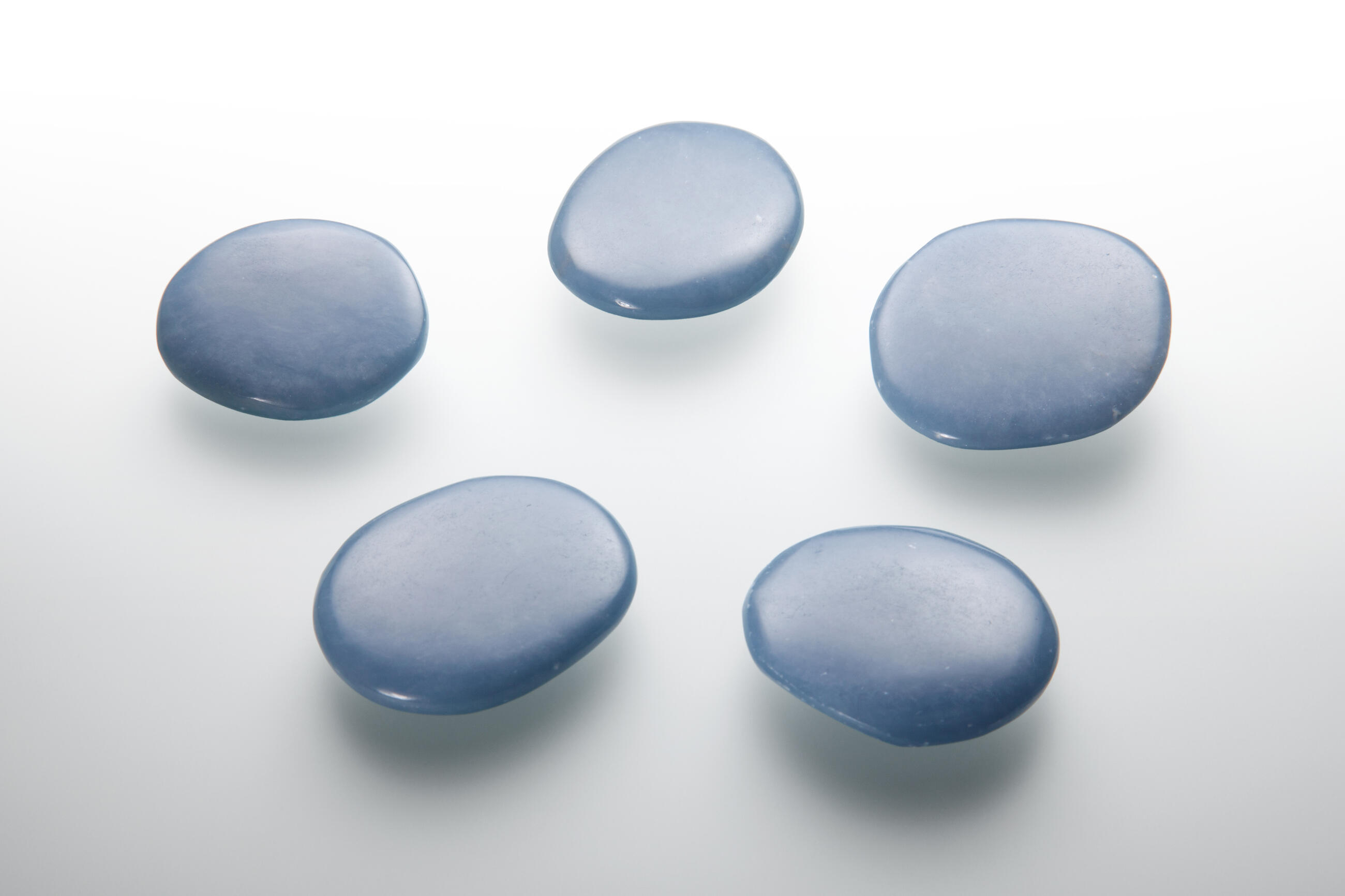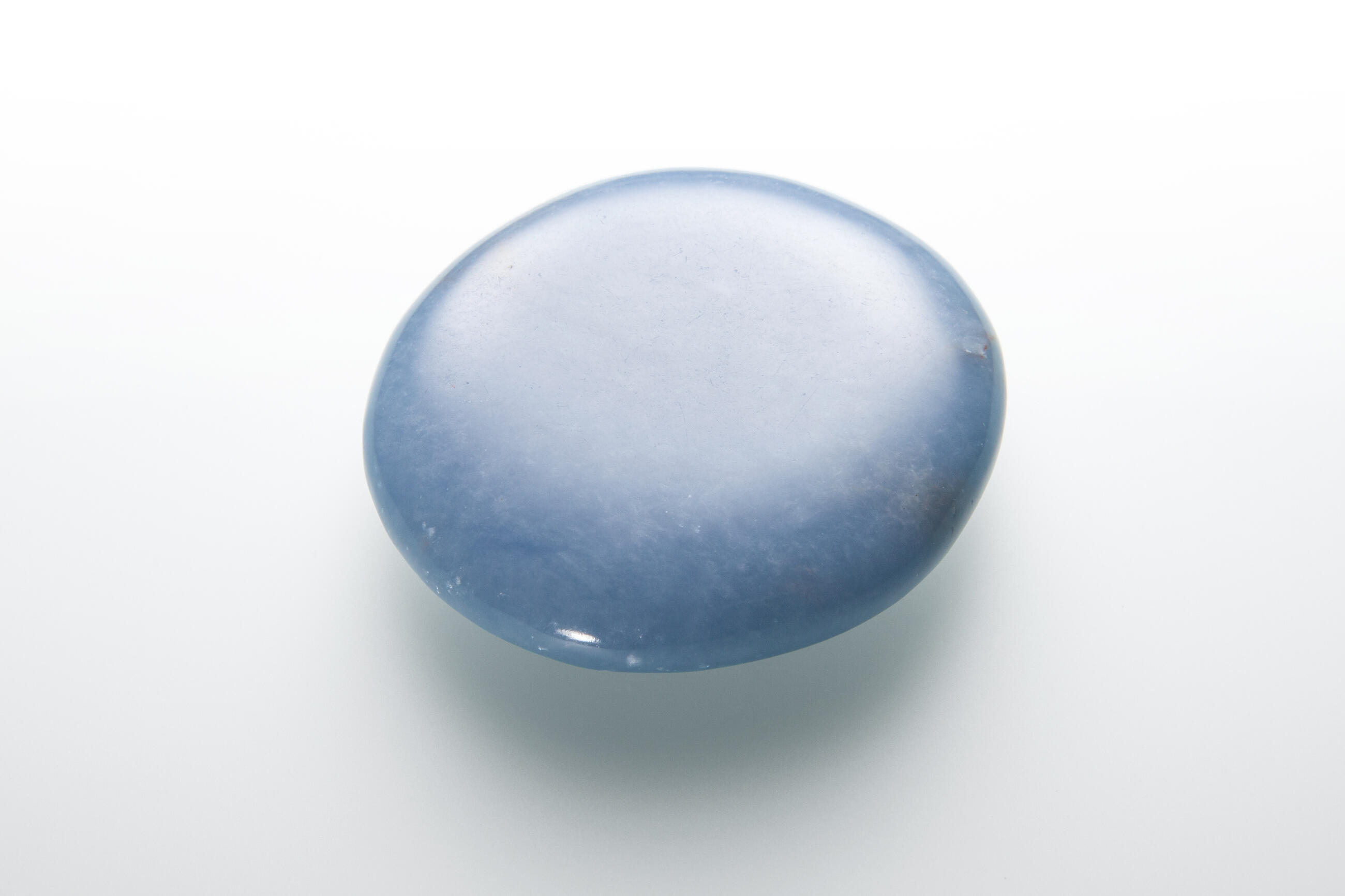 Back to overview
Angelite
Angelite is a charming mineral from Peruvian mines near Lima City. The stone is soft and easy to work with, so it is most often used for decoration production.

Angelite uniqueness: You can recognise angelite for its grey-blue colour shading from dark to light tones. We polish these tumbled stones manually.

Special conditions/ treatment: Since angelite is calcium sulphate, please be careful not to damage the stone's surface. Do not use common chemicals for cleaning the stone and avoid mechanical damage by sharp and hard objects.

About the product: Stone has been smoothed out into a round flat shape. We sell smooth stones in 1 kg package; however some of them are available also in 0,5 and 0,25 kg variant.