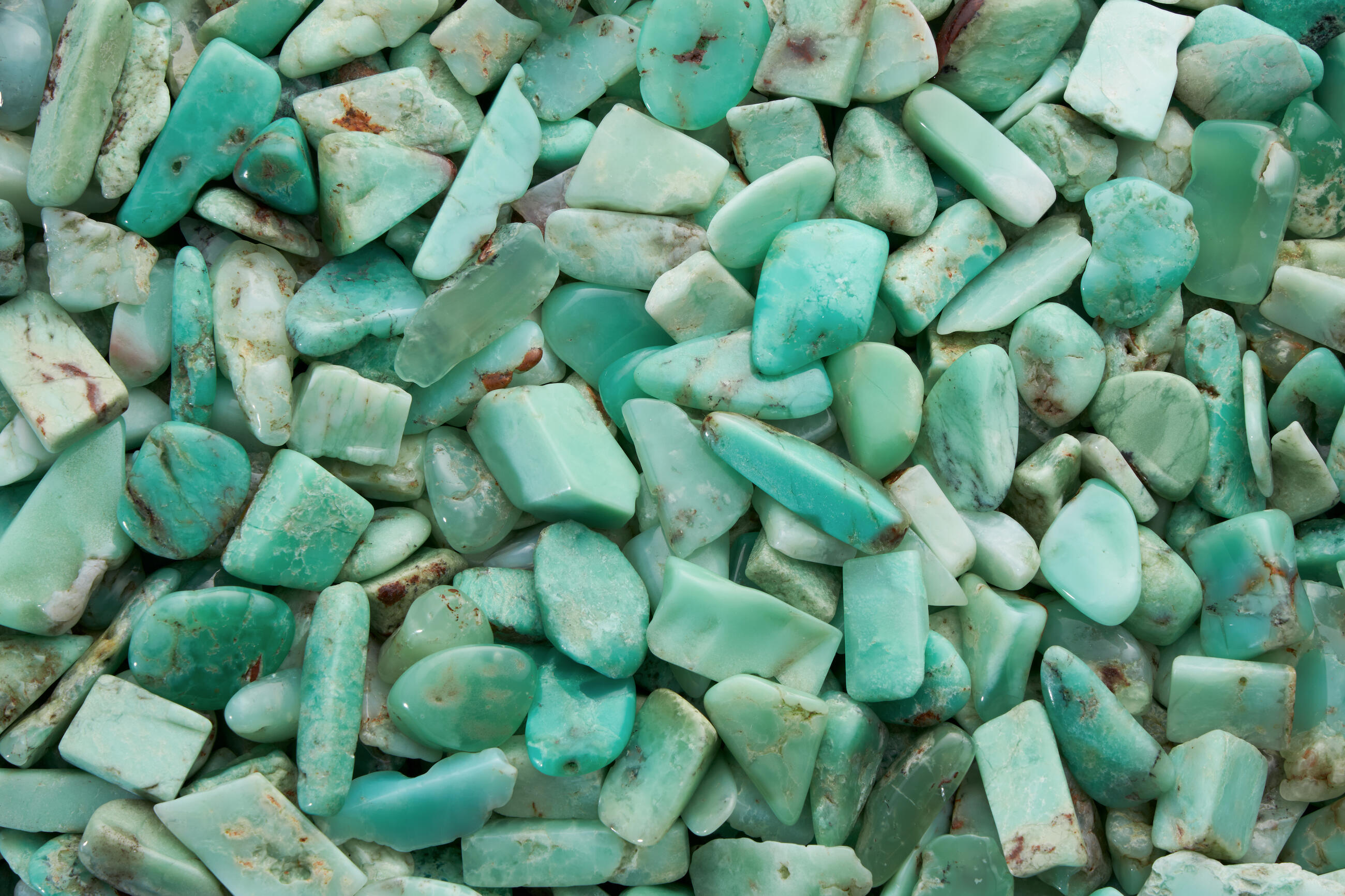 Back to overview
Chrysoprase Australia Chips
Chrysoprase is another unique chalcedony. The stone is typical for its bright green colour influenced by a small admixture of nickel compounds. Chrysoprase often occurs in silicate deposits of nickel in many areas around the world, from which Brazil and Australia are the most famous ones.

Chrysoprase uniqueness: Of all the chalcedony varieties, chrysoprase is the most valued one. It has been known since ancient times. However, the stone enjoyed its greatest popularity in the Middle Ages, gaining an important position in Christian symbolism.

Special conditions/ treatment: Chrysoprase is prone to cracking due to sudden changes in temperature. In higher temperatures, the stones dry-out, lose their colour, crack and whiten.

About the product: The product is packed in firm plastic bags.