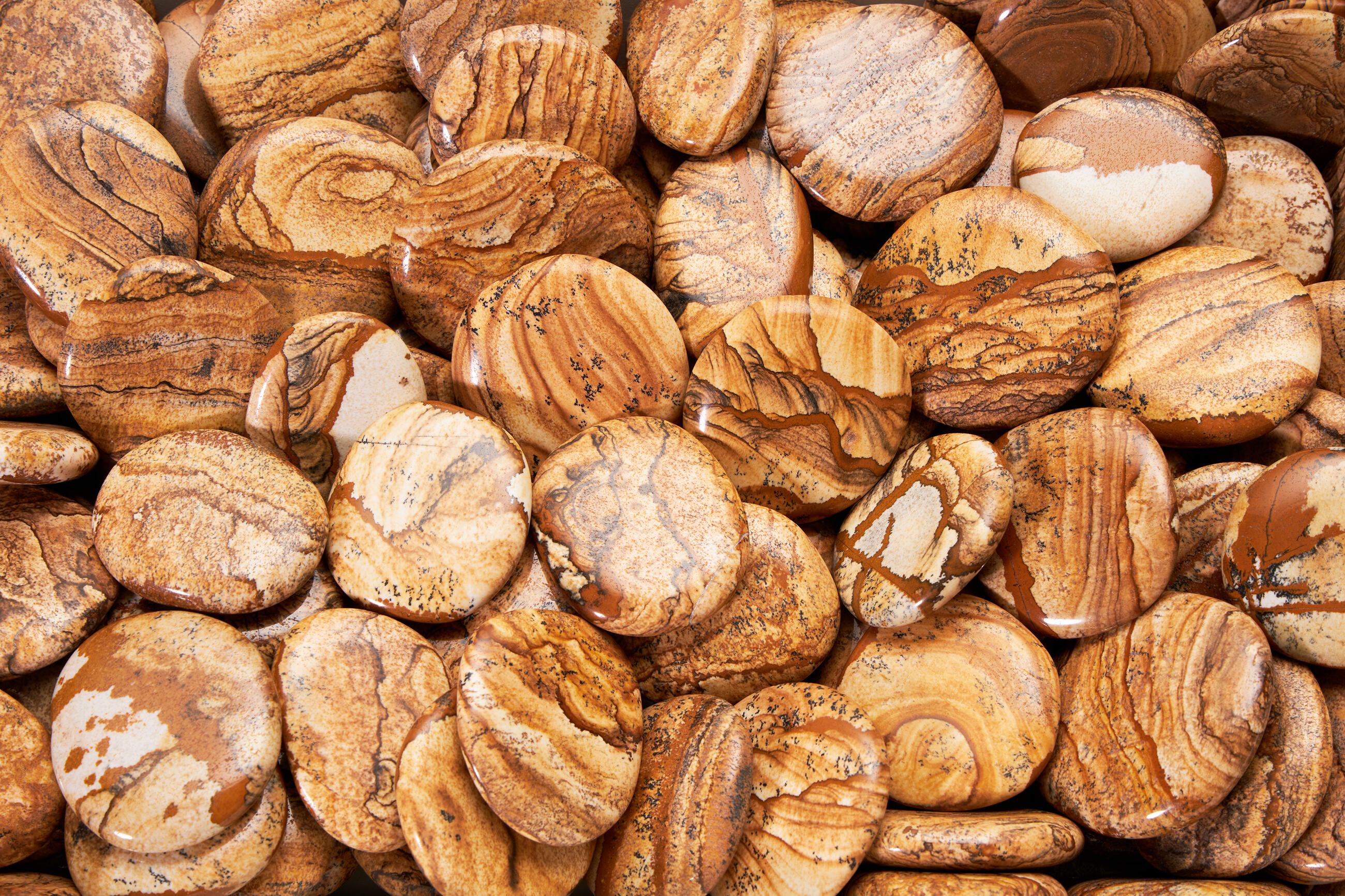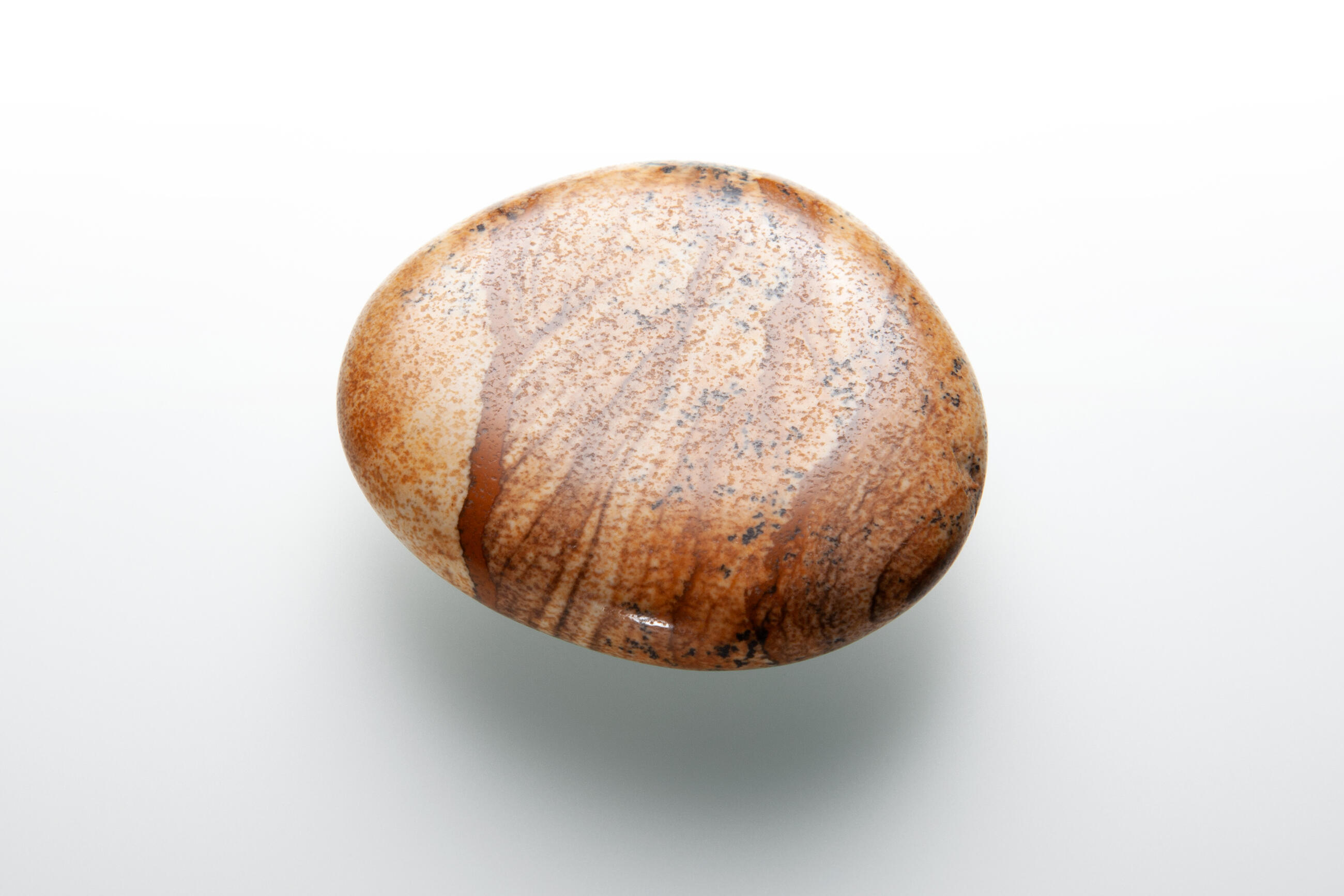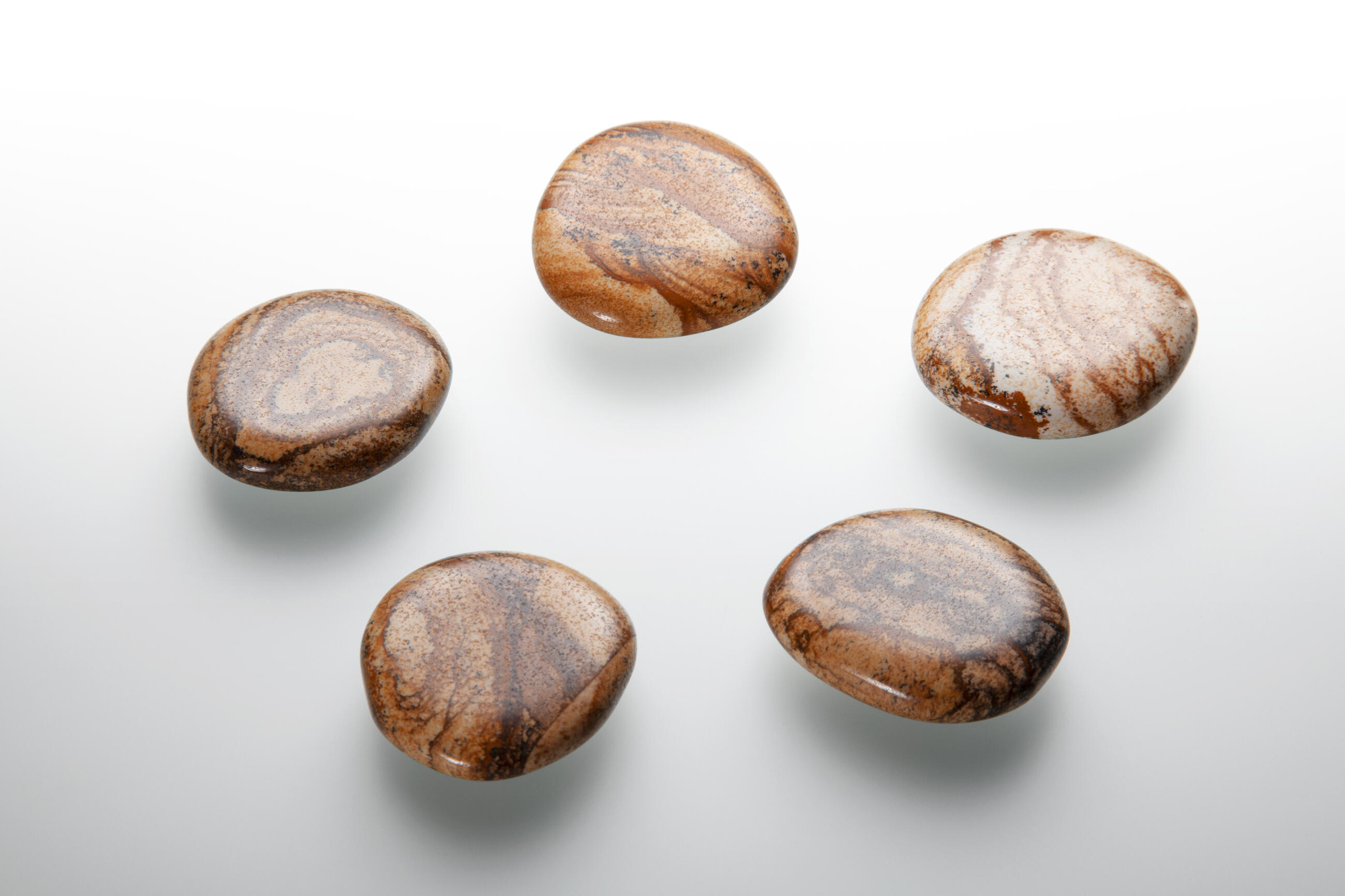 Back to overview
Jasper Picture
Thanks to a wide range of admixtures, jaspers shade in a palette of colours. It is, in fact, another variety of chalcedony (a generic name for fibrous cryptocrystalline quartz). The picture jasper is from Namibia.

Picture Jasper uniqueness: This jasper has a picturesque structure in shades of brown, which are influenced by iron oxides. Picture jasper often draws charming picture-like patterns, thus its name.

Special conditions/ treatment: There is no need for special handling with picture jasper.

About the product: Stone has been smoothed out into a round flat shape. We sell smooth stones in 1 kg package; however some of them are available also in 0,5 and 0,25 kg variant.