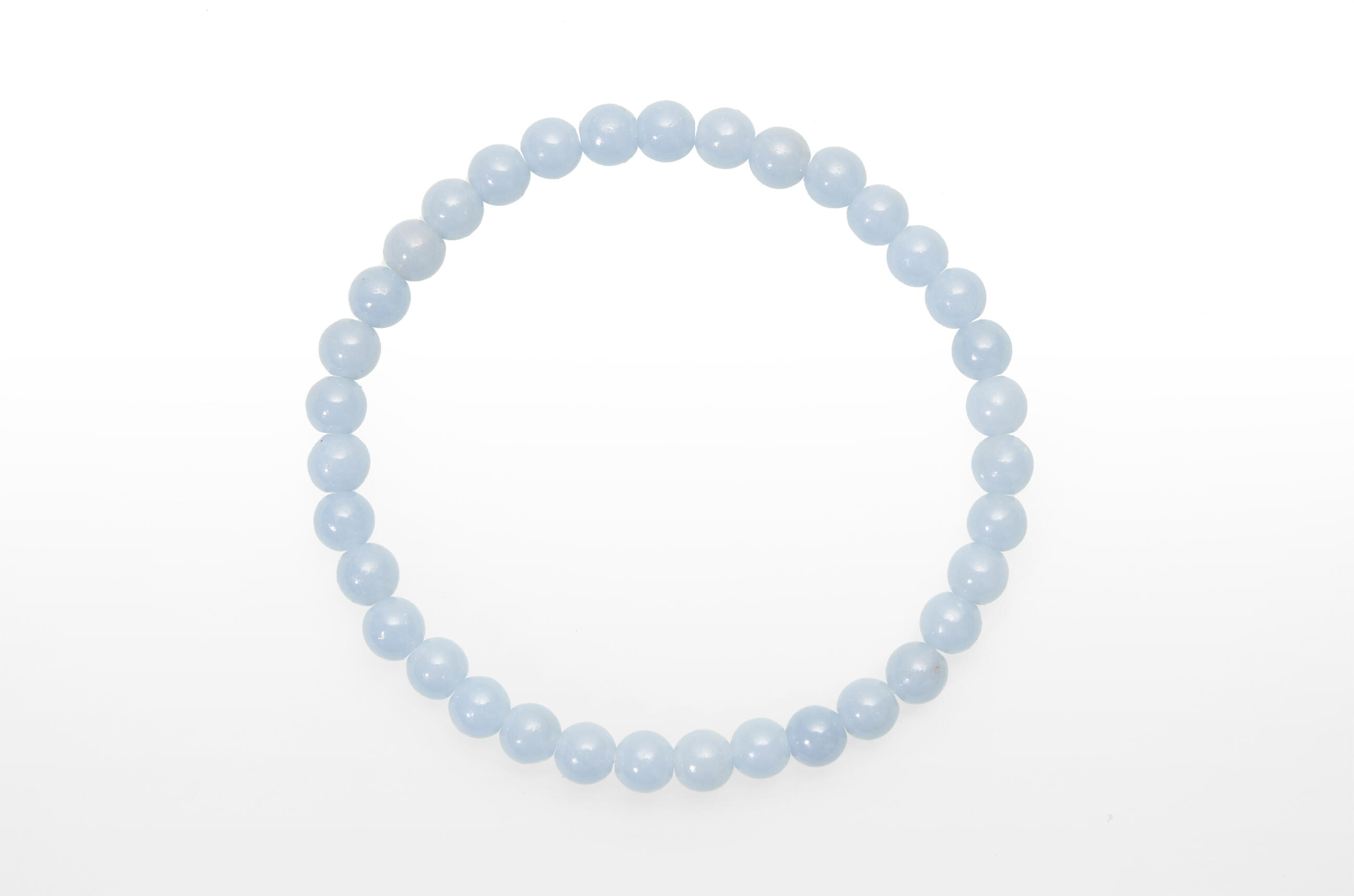 Back to overview
Angelite Bead
Angelite is captivating for its grey-blue colour, shading from dark to light tones. Its charming design makes angelite popular in decorative objects production. This material is from Lima, Peru.

If we look at its chemical structure, angelite is a variety of calcium sulphate.

About the product: The bracelets are made from beads 4,8 or 10 mm. The bracelets are sold either individually or in a package with 2, 3 or 5 pieces. You can choose a package for a reduced price. The bracelets are 19 cm long.