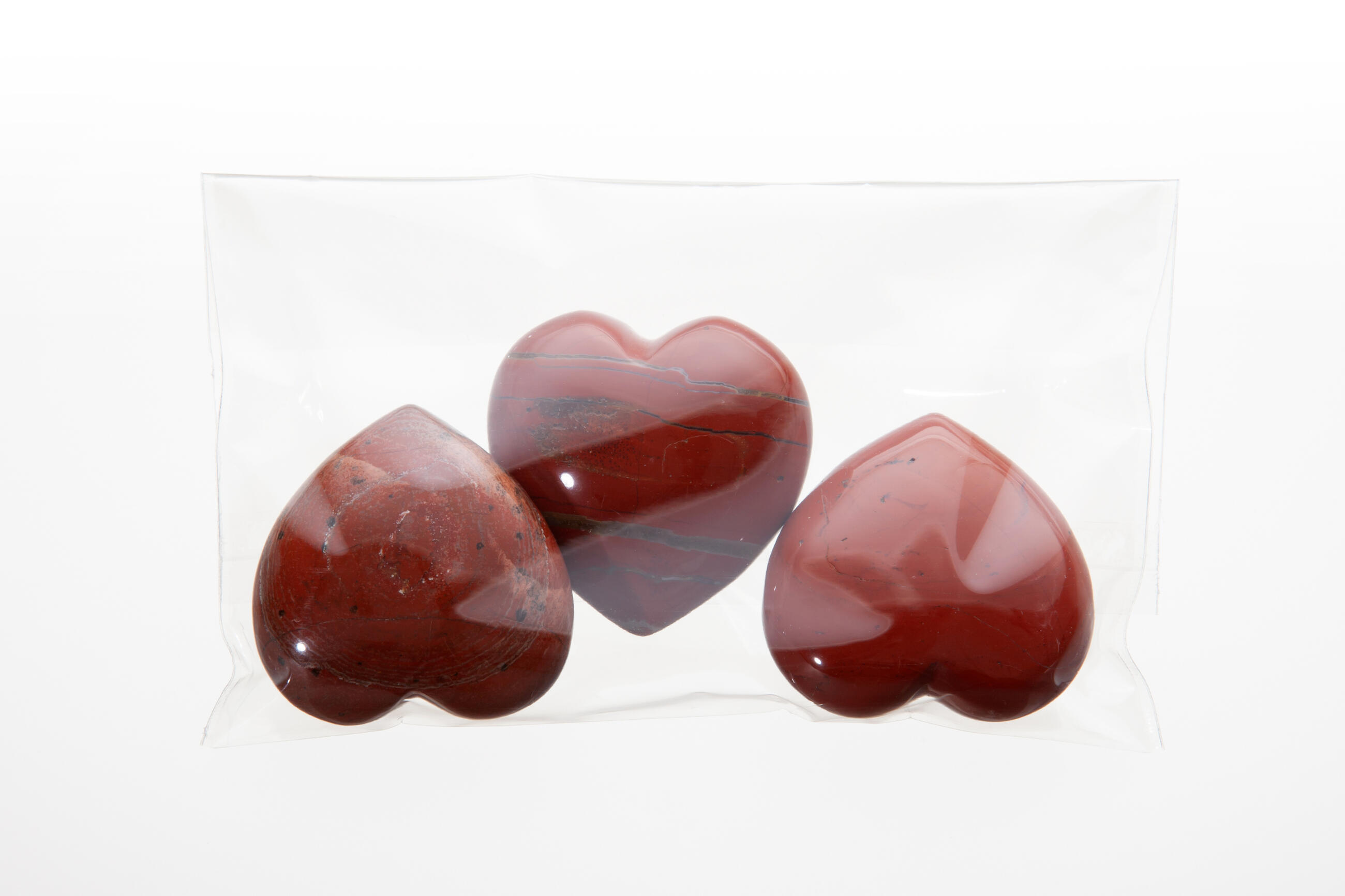 Back to overview
Jasper Red Heart Palm Stone
Red jasper catches one's eye with its attractive red colour, which is influenced by iron oxides in the stone's structure. Red jasper is a widespread mineral deposited all over the world – the most significant locations are in South Africa, India, Russia and Brazil.

Red Jasper uniqueness: As its name suggests, red jasper is noted for its red shades influenced by iron oxides. Some pieces have tiny little white veins of quartz that "flow" through the thick red matter.

About the product: Stones are cut and polished into a shape of heart with diameter of 40 mm. One package contains 3 hearts, but we also offer a package with 25 pieces for an advantageous price.