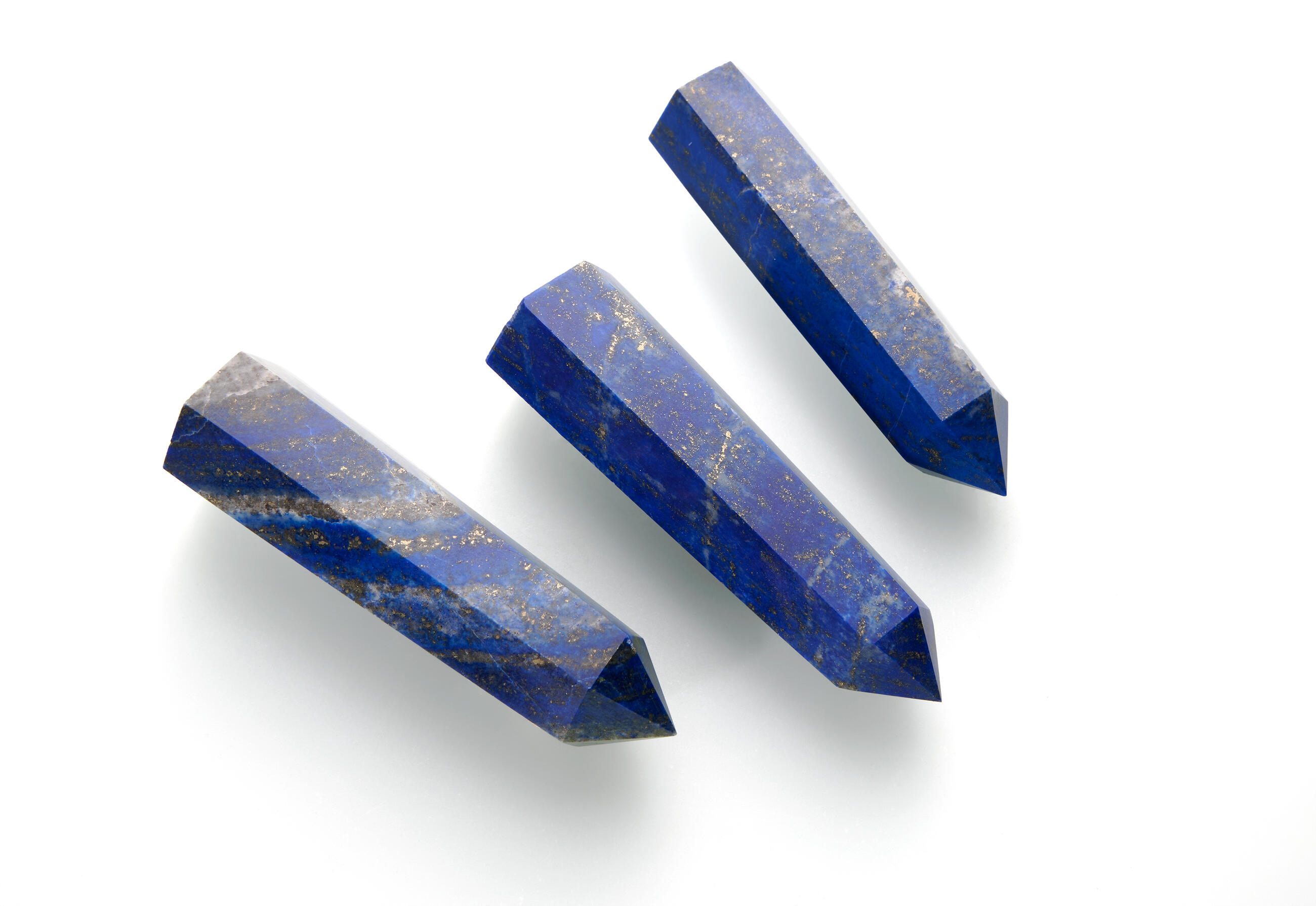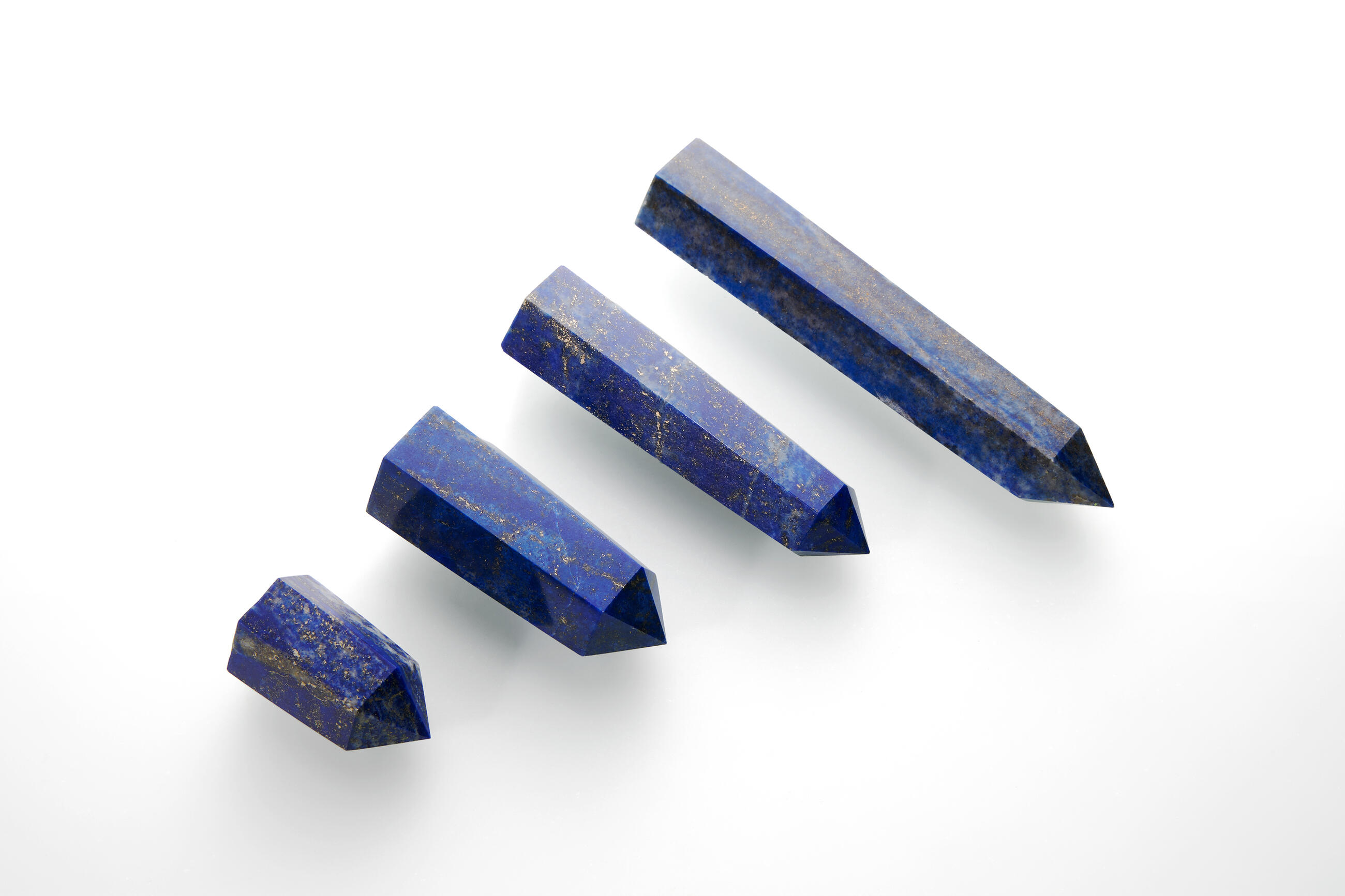 Back to overview
Lapis Point Obelisk
Lapis lazuli contains several minerals – lazurite, pyrite, calcite and mica. In its traditional deposits in Afghanistan, people have been mining it since ancient times. It used to be an ingredient for blue dye called ultramarine. Lapis catches one's eye with its striking blue colour, which is influenced by lazurite mineral in its structure. The golden grains in its structure is the presence of pyrite or mica. The name lapis lazuli refers to Arabian word for blue.

Special conditions/ treatment: Lapis is a mixture of minerals like calcite, pyrite and others. Therefore, it is necessary to consult its cleaning with an expert. We do not recommend cleaning it with chemicals.

About the product: Stone has been cut and smoothed out into a shape of a crystal point resembling an obelisk. Its base has been cut flat to make it stand solidly. The height of the points ranges approx. between 5 and 12 cm. Smallest ones weights about 0,04 kg. The product is sold by weight; the price is per 1 kg.