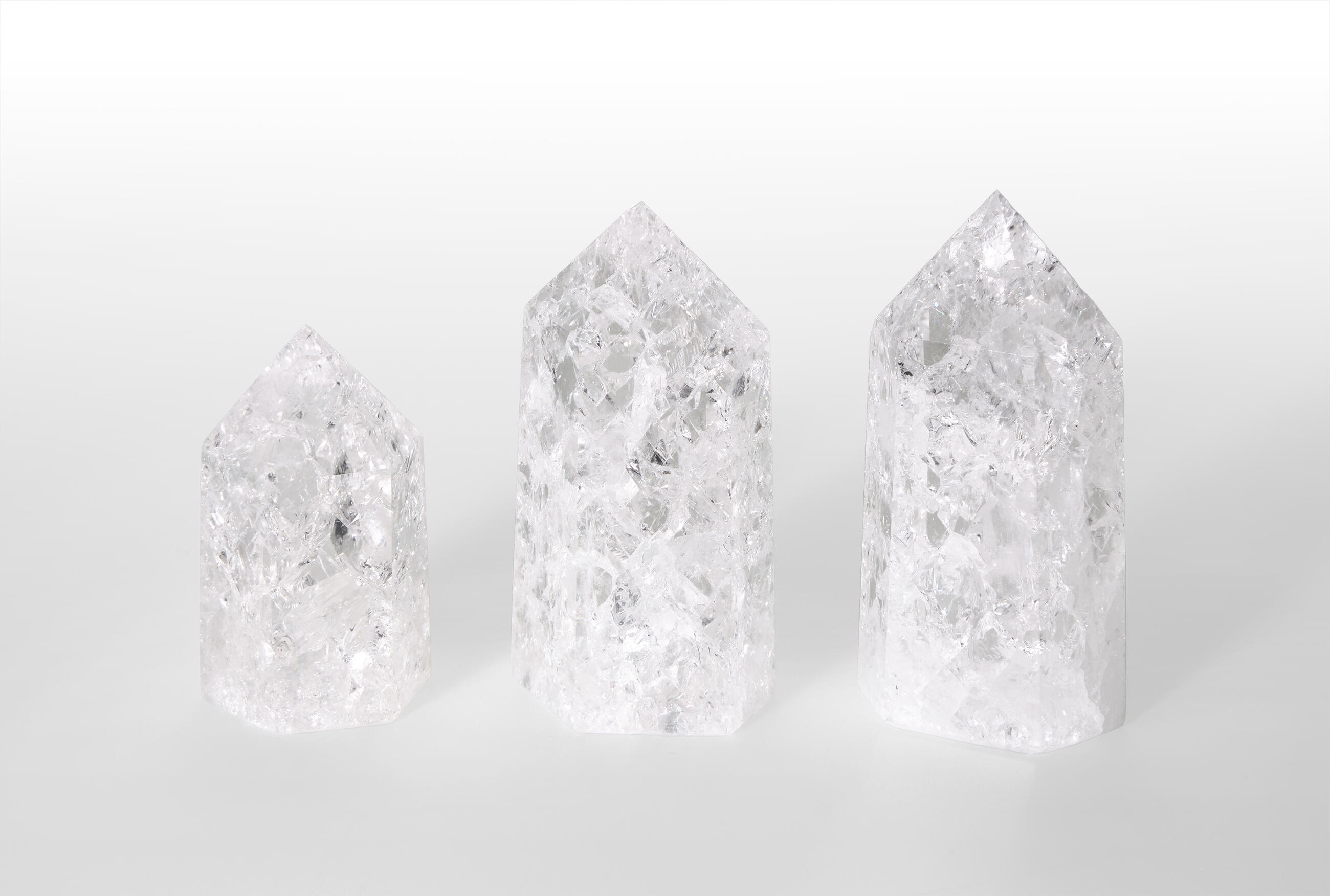 Back to overview
Rock Crystal Cracked Cut Point
Rock crystal, a precious stone, which has been known since ancient times, is the most favourite mineral. In the past, people were using it mainly for tool and cult objects making. Nowadays, crystal plays a significant role in jewellery, but also optics and electronics. This piece is from Brazil.

Stone´sl uniqueness: Rock crystal is treated with temperature shock, which causes it to crack, creating a charming structure with rainbow glints inside the stone.

Special conditions/ treatment: Please do not immerse cracked crystal in solutions as the liquid may get into the cracks, and the beautiful look of the stone may be lost.

About the product: The product is sold by weight; the price is per 1 kg. Points´ weight ranges aproximately between 0.06 - 0.20 kg and their height between 5 and 9 cm. Surface of the points is smooth and polished and bottom side is cut flat so the points can stand.