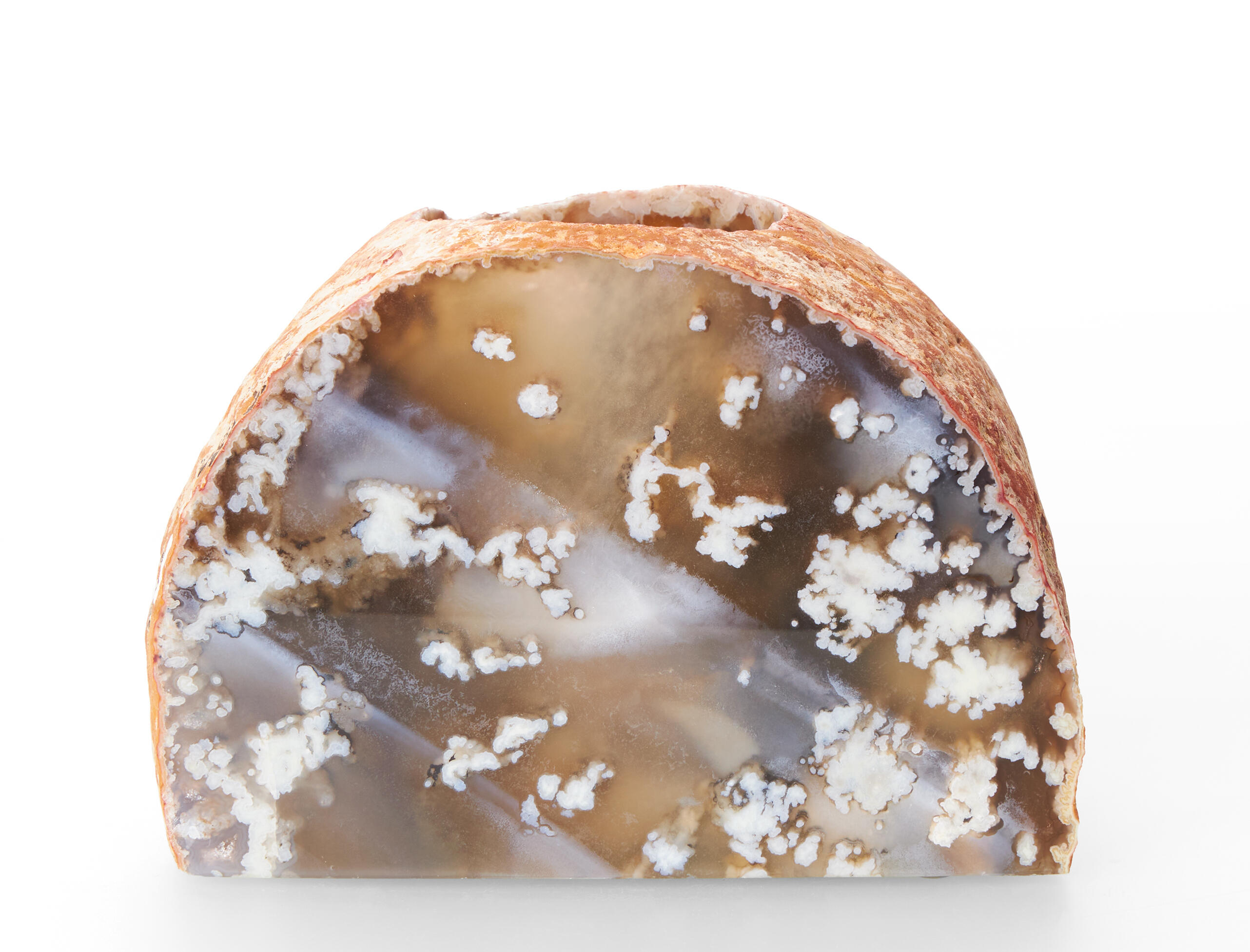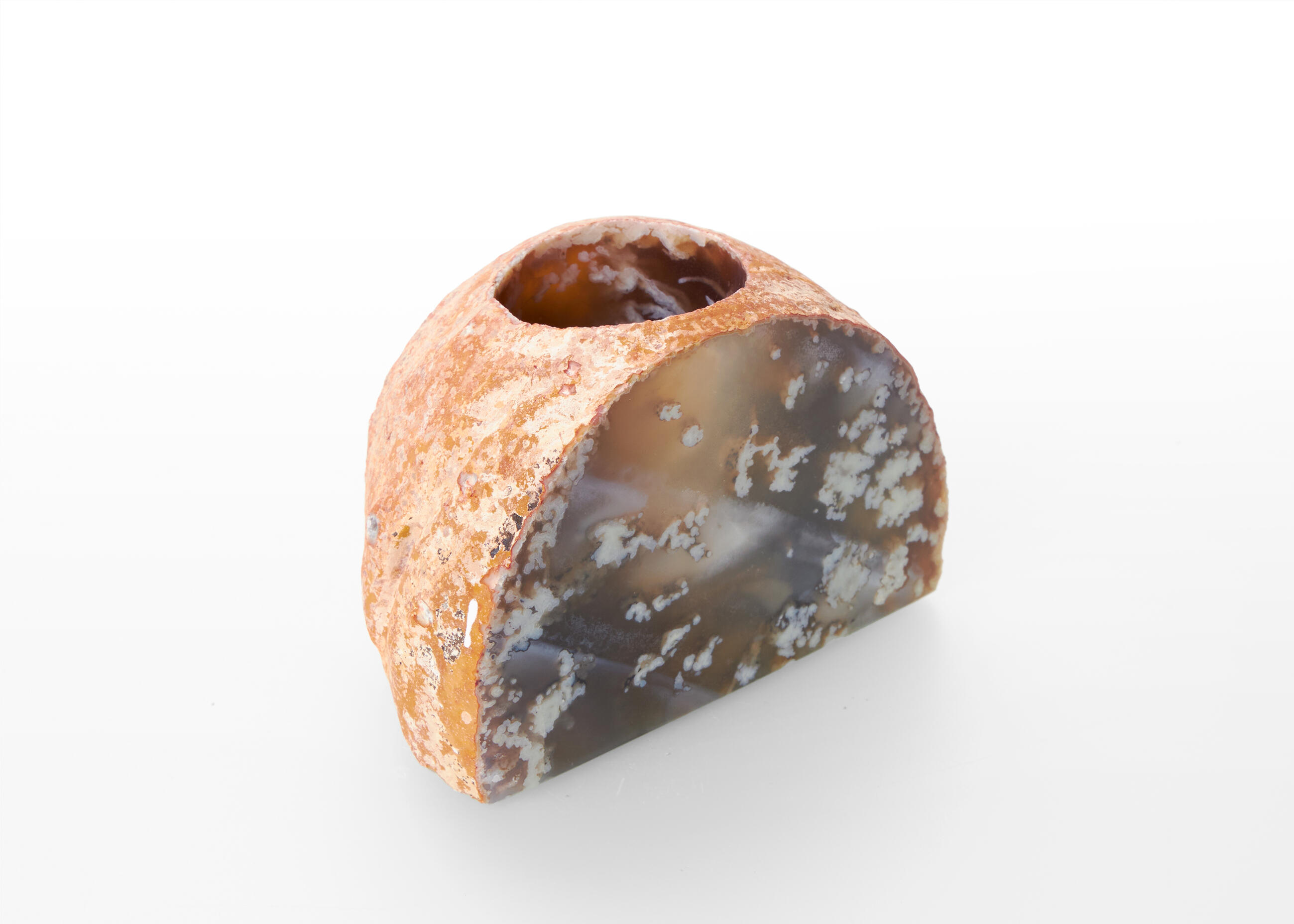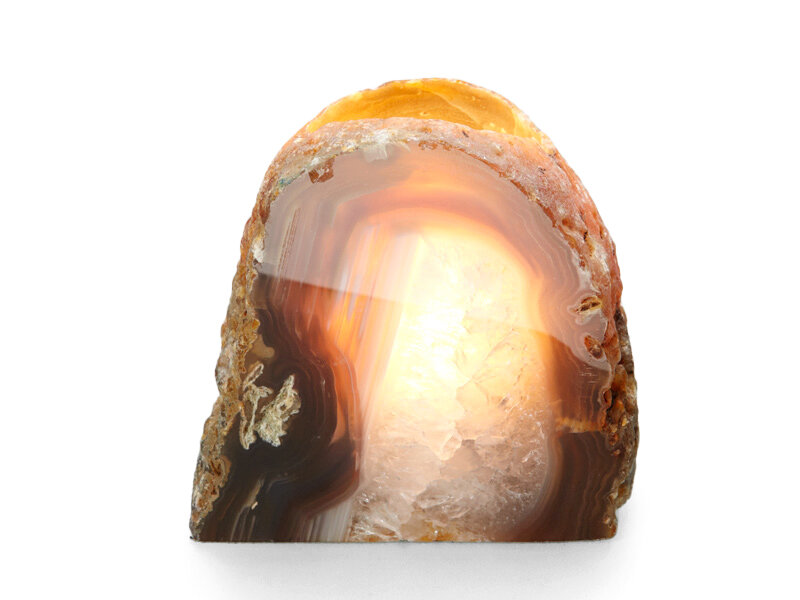 Back to overview
Candle Holder Agate Cut Natur
Agate is a mineral known to people thousands of years. The stone boasts charming banded lines, which are influenced by tiny little layers of cryptocrystalline quartz, chalcedony and opal in its structure. To highlight the banding of the stone, it is often dyed. Due to its attractive design, agate is popular in jewellery and amongst collectors. This piece is from Brazil.

Stone uniqueness: The agate natur has not been dyed, thus it is left in its natural form and with its earthy tones.

About the product: A candle holder made from agate, which has been cut and polished from the front side. There is a hole in the middle for a tea-light. The bottom part has self-adhesive silicone tips, preventing it from scratch. Each piece is an original, slightly different in size, its height ranges aproximately from 7 to 11 cm. The price is per 1 piece.

Use: The candle holder is a perfect interior decoration, as it creates a relaxing atmosphere. When lit, the candle highlights marvellous patterns and colour shades of the agate.