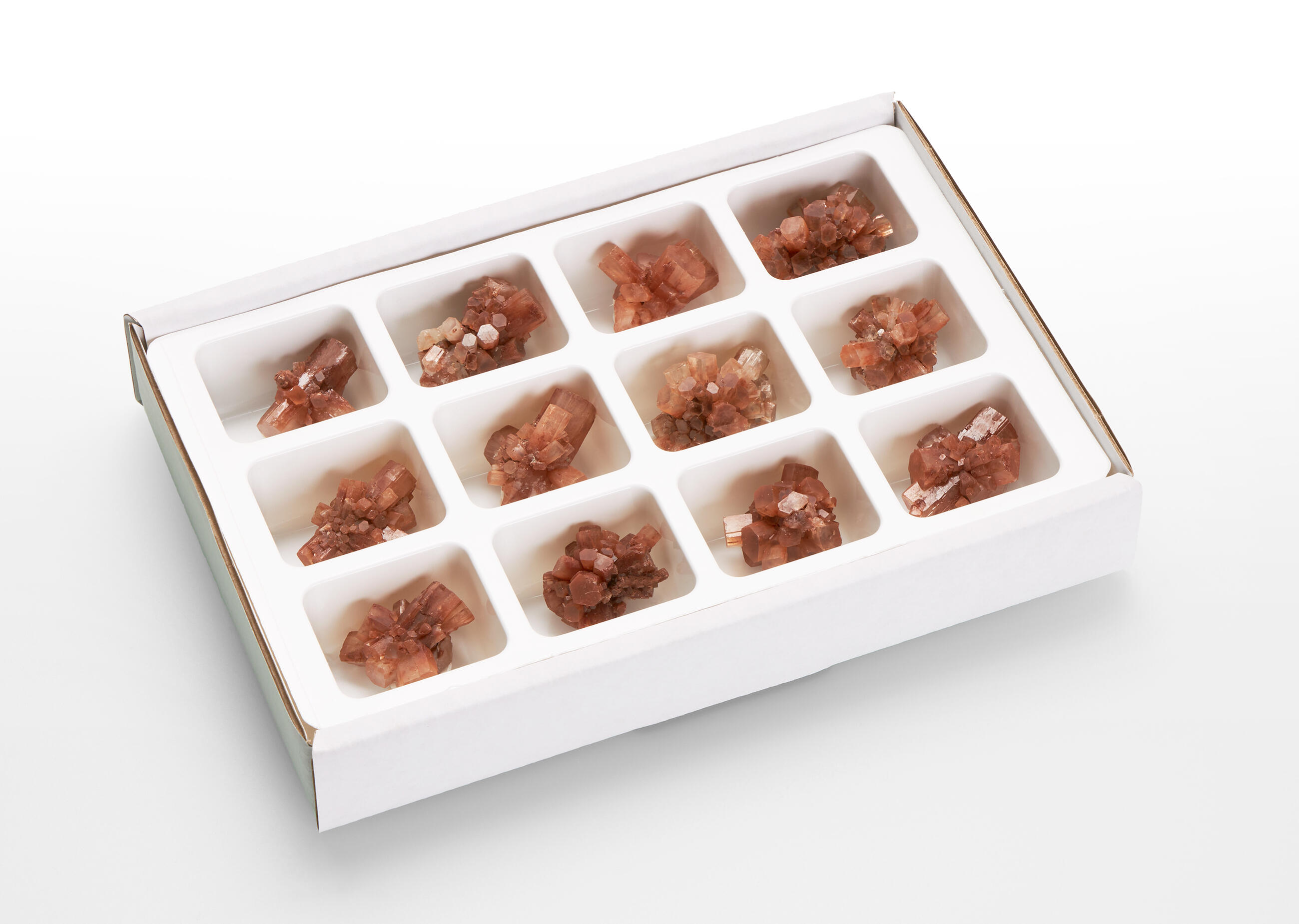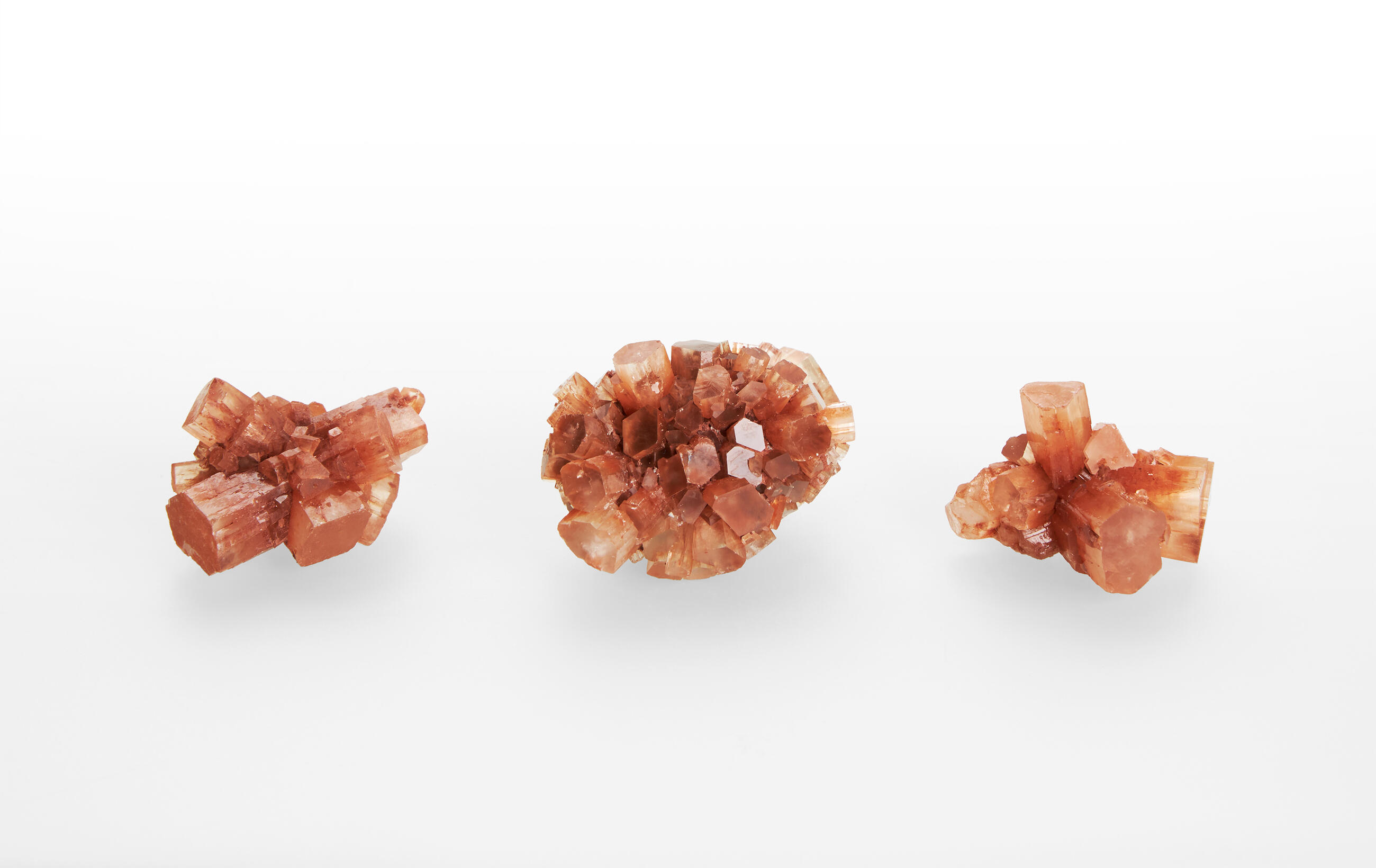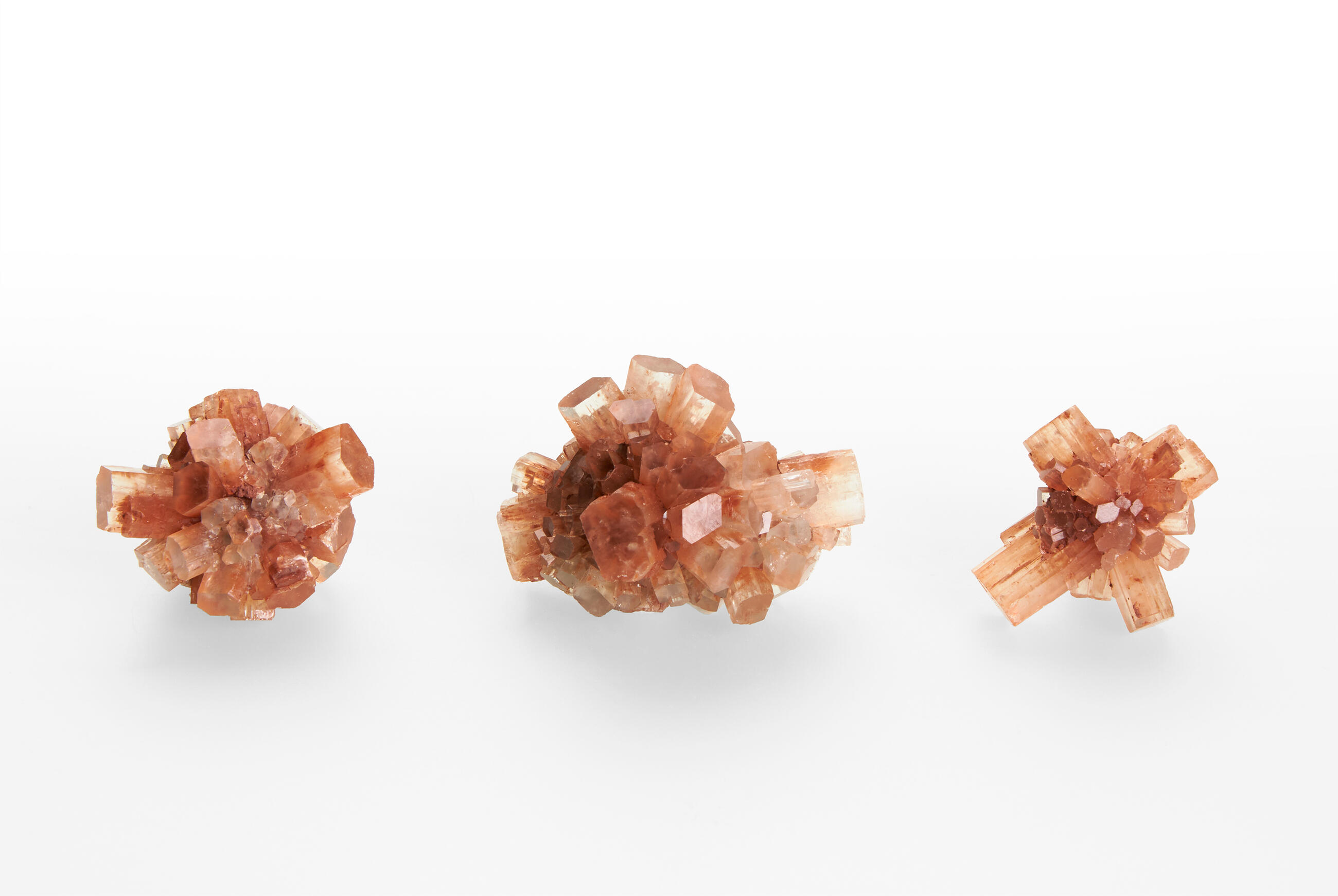 Back to overview
Aragonite M12
Aragonite is an excellent stone for both its processing and design. It is very fragile requiring only hand polish. If we look at aragonite's chemical structure it is calcium carbonate. It forms needle-shape or columnar crystals which are often joined in radial crystal aggregates. It may have a variety of colours, but most common are white, grey and reddish. This aragonite comes from the area of Mibladen in Morocco.

FOLDED BOXES – M12: Minerals, raw and tumbled stones carefully arranged in three-layered paperboard boxes. Boxes are firm, resistant and easy to store. Inside, each box is equipped with a black or white plastic insert, which protects the stones from damage and highlights their charming natural look.

Use: Boxes were fashioned to allow a complex presentation of our minerals and facilitate their retail sale in market stalls and shops. M-12 boxes are suitable for the sale of smaller minerals, raw and tumbled stones up to 4 cm.

About the product: Each M-12 box has twelve plastic windows and its size is 195x135x30mm. The size of the stones is approximately 3-4 cm. The box is packed into a transparent stretch cling, which prevents it from damage.