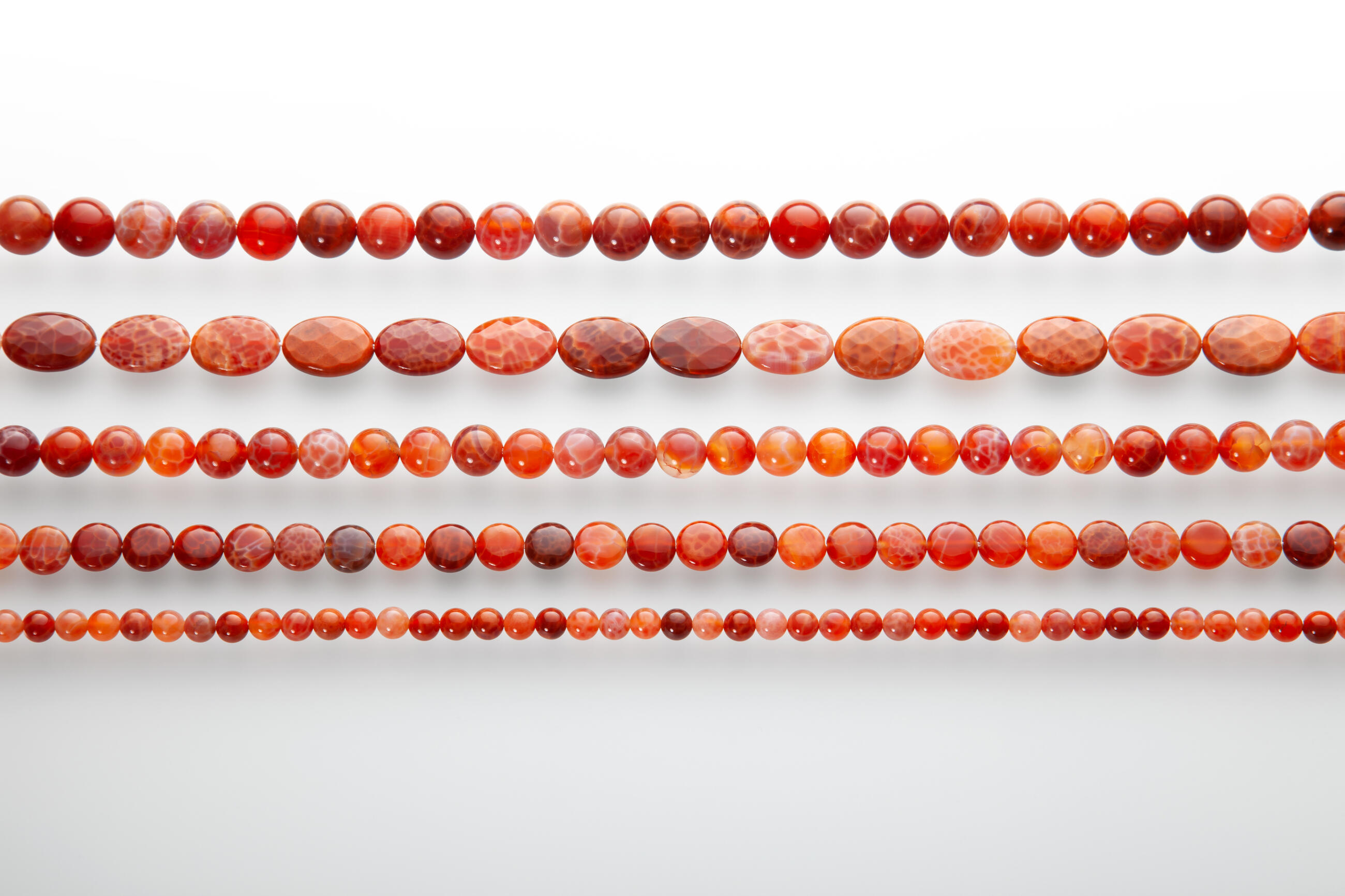 Back to overview
Agate Fire
Fire agate stands out with its red and pastel colours. The extraordinary, rounded inner structure makes fire agate even more charming. It is a rare mineral – in Brazil, you can find its deposits mainly in rivers in the south, in Rio Grande do Sul.

If we look at its chemical structure, fire agate is a variety of chalcedony, which is a generic name for fibrous, cryptocrystalline quartz.

About the product: Our loose strings are sold individually – each is 40 cm long. The products are packed in standard shipping packages.