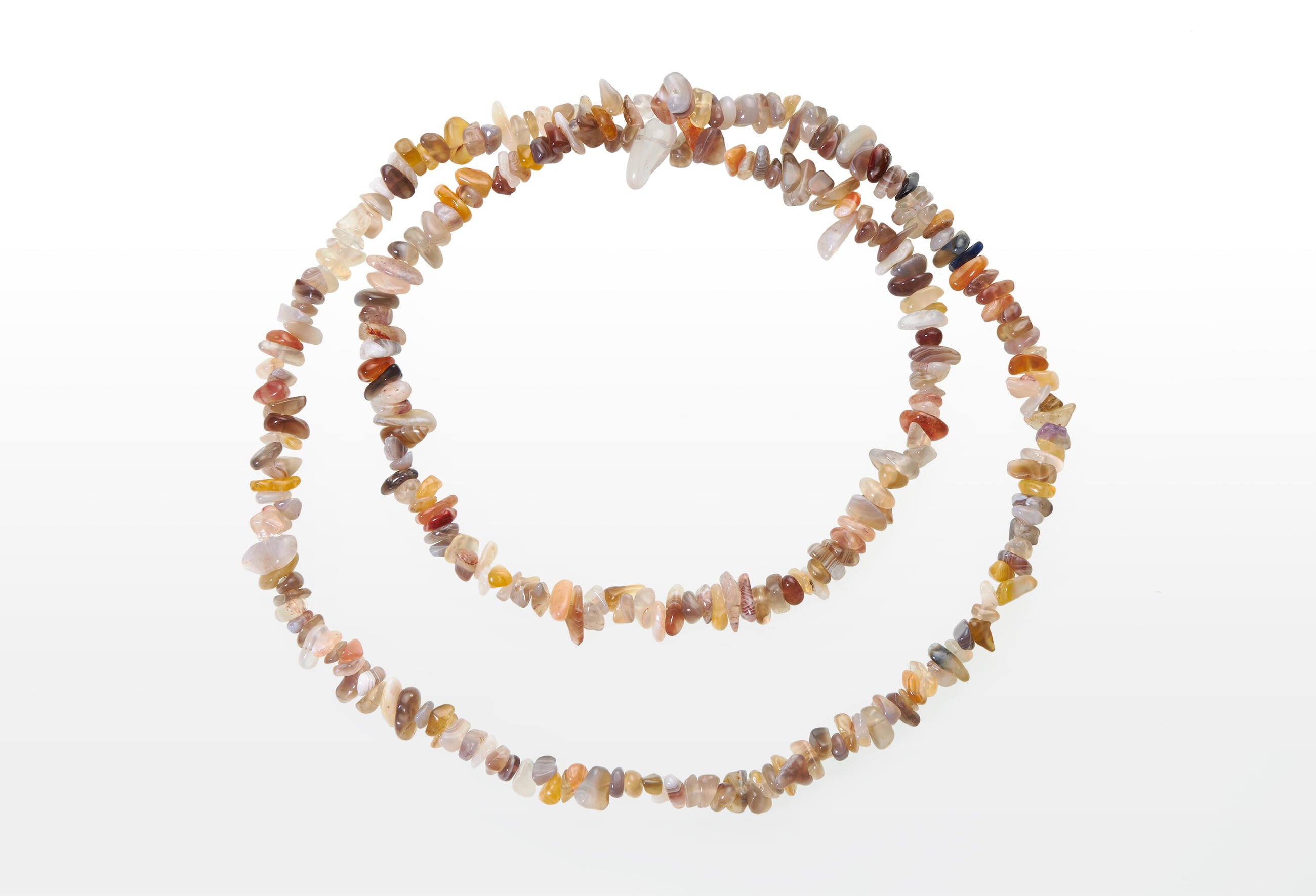 Back to overview
Agate Grey Botswana Chips Necklace Long
Grey agate from Botswana is a real gem, noted for its captivating banded lines. The sharp contrast between white and dark banding is often accompanied by a red centre, which shapes the dynamic design of the stone.

If we look at its chemical structure, grey agate from Botswana is a variety of chalcedony – a general name for fibrous, cryptocrystalline quartz.

About the product: The necklaces CHIPS long are made from irregular tiny gemstones on the nylon string. The necklaces are without finishing ( wear over the head). The necklaces are sold individually or in a package with 2 or 3 pieces. You can choose a package with 10 pieces for a reduced price. The necklaces are approximately 80-90 cm long.