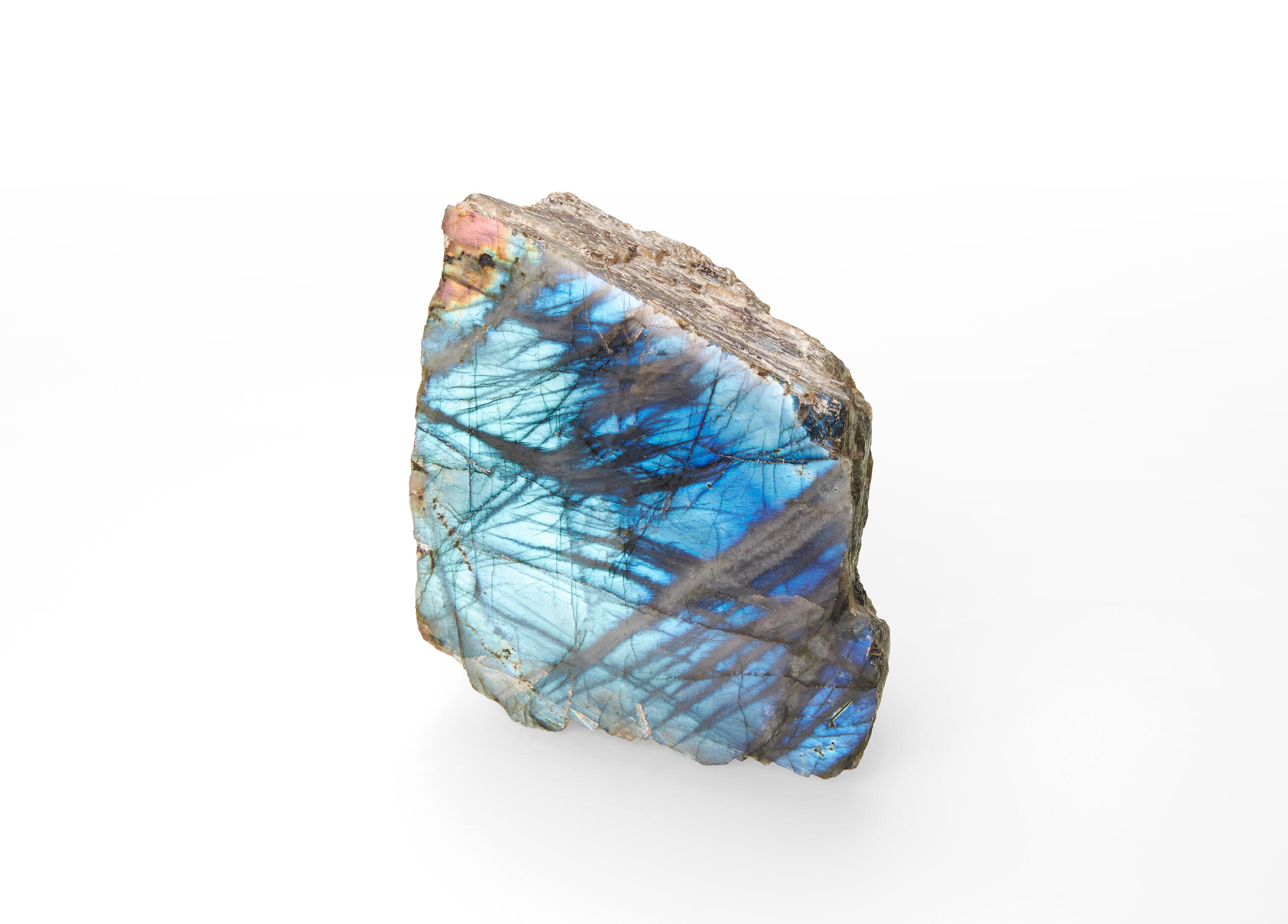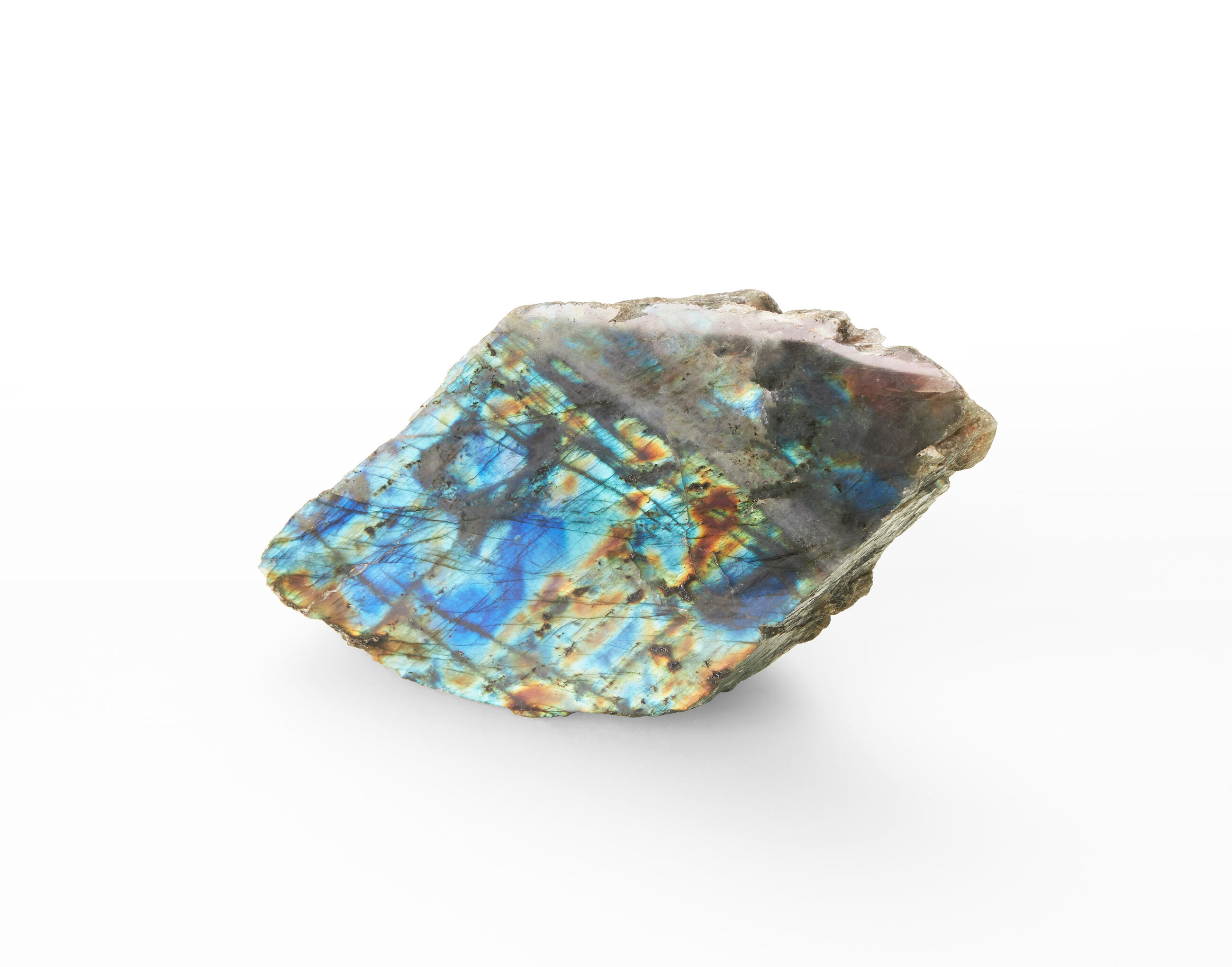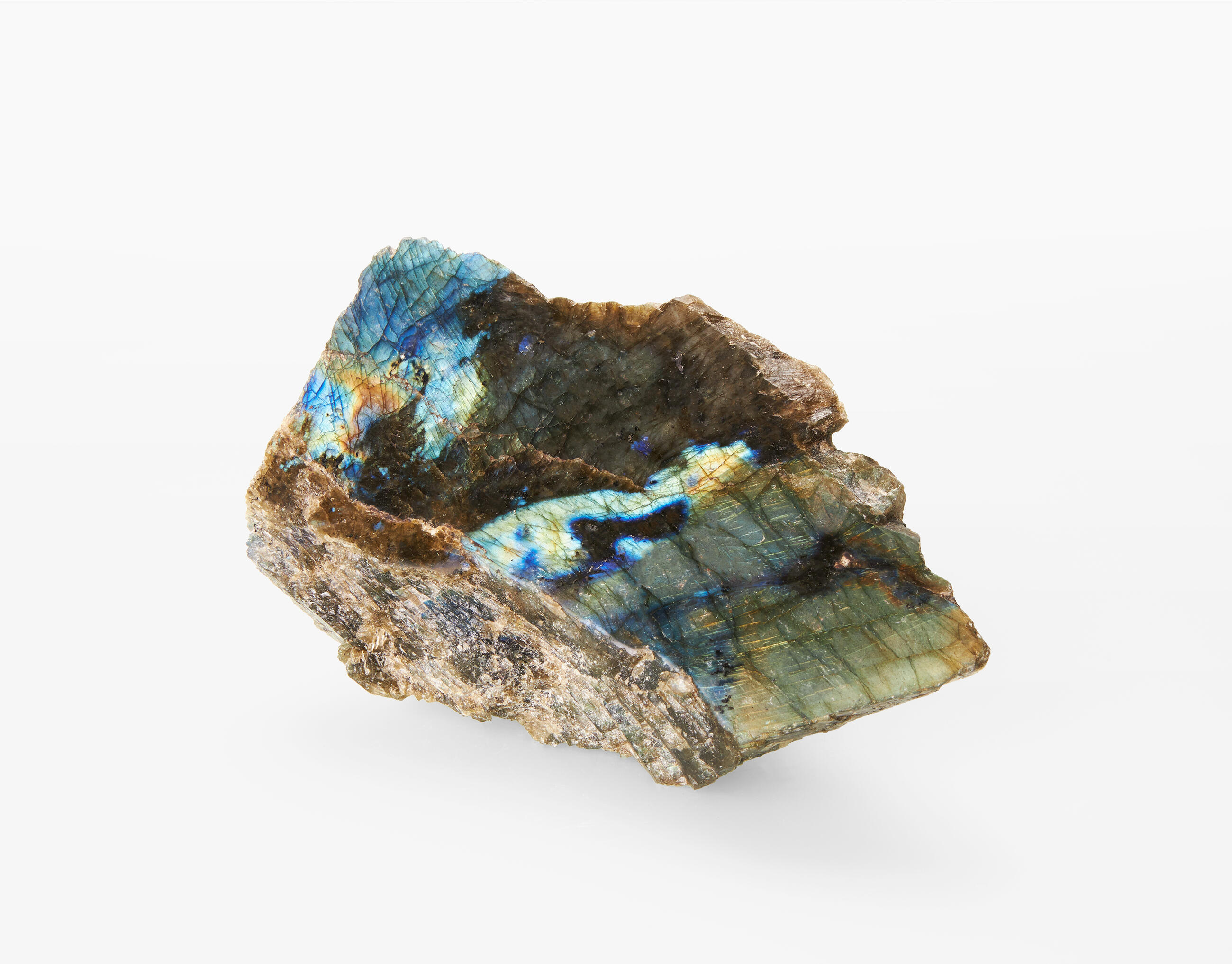 Back to overview
Labradorite Cut
Labradorite is a variety of plagioclase feldspar. Its name refers to the Labrador Peninsula in Canada, where it was discovered in the eighteen century. Nowadays, most raw and processed labradorite comes from Madagascar - our stones have the same origin. Labradorite is usually colourless or grey-white to blue-grey with intense blue-green iridescence, which means that the colours change as the viewing angle changes.

Special conditions/ treatment: Labradorite is fragile but stable against some chemicals. We recommend that you ask an expert before applying a chemical on the stone.

About the product: Pieces of rough labradorite that have been cut and polished on one side. The product is sold by weight; the price is per 1 kg.