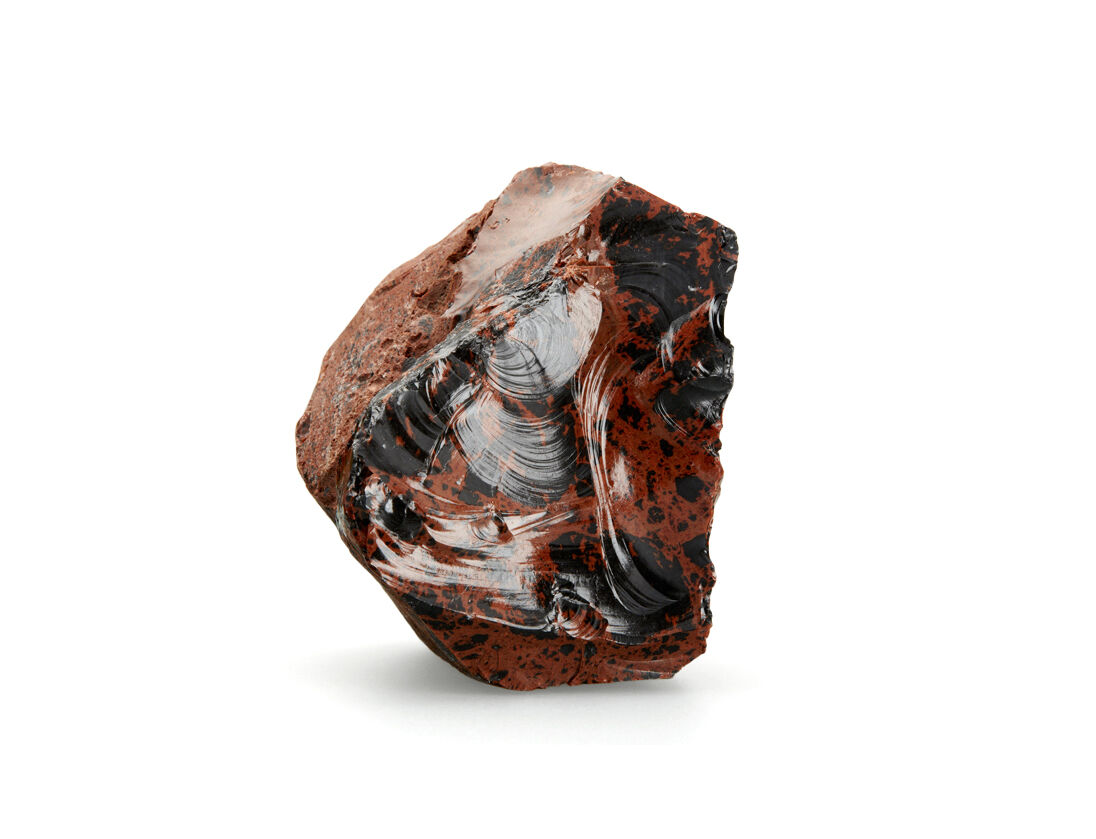 Back to overview
Obsidian Mocca Rough
Obsidian alias volcanic glass is a material with a unique formation, during which hot lava cools rapidly, e.g. in water or on the Earth's surface. The process is so fast that the individual minerals do not have enough time to crystalize. This piece is from Mexico.

Mocha Obsidian uniqueness: Mocha obsidian is a charming, brown-black variety of obsidian. The stone is a result of a merge of two, chemically different, lava varieties. One of these lavas was richer in ore microlites, iron and manganese – which is why mocha obsidian has beautiful black spots.

To process our rough stones we use special technology, which gives each stone an unusual decorative look. Thanks to this treatment our stones have nice, rounded shapes and smooth surface, which highlights their striking colours and patterns. We process only the best quality raw material, stones with non-standard colour or surface imperfections are removed.

Use: Our rough stones can be both charming interior adornments and decorations for gardens. They are also suitable for mineralogist collections and exhibitions, or even for further processing.

Weight of one piece: aprox. 0.5 - 1.5 kg

About the product: The product is sold by weight; the price is per 1 kg.