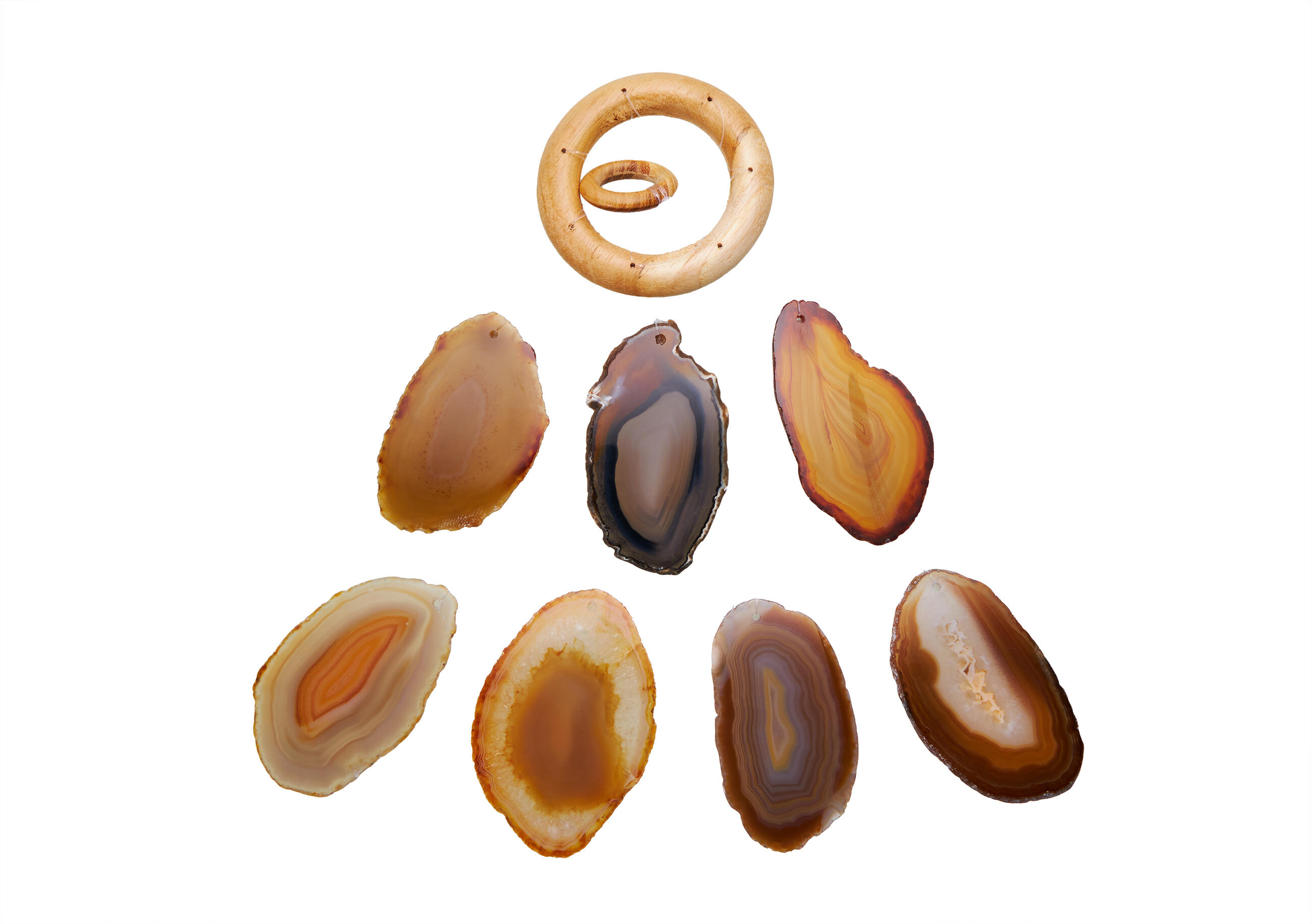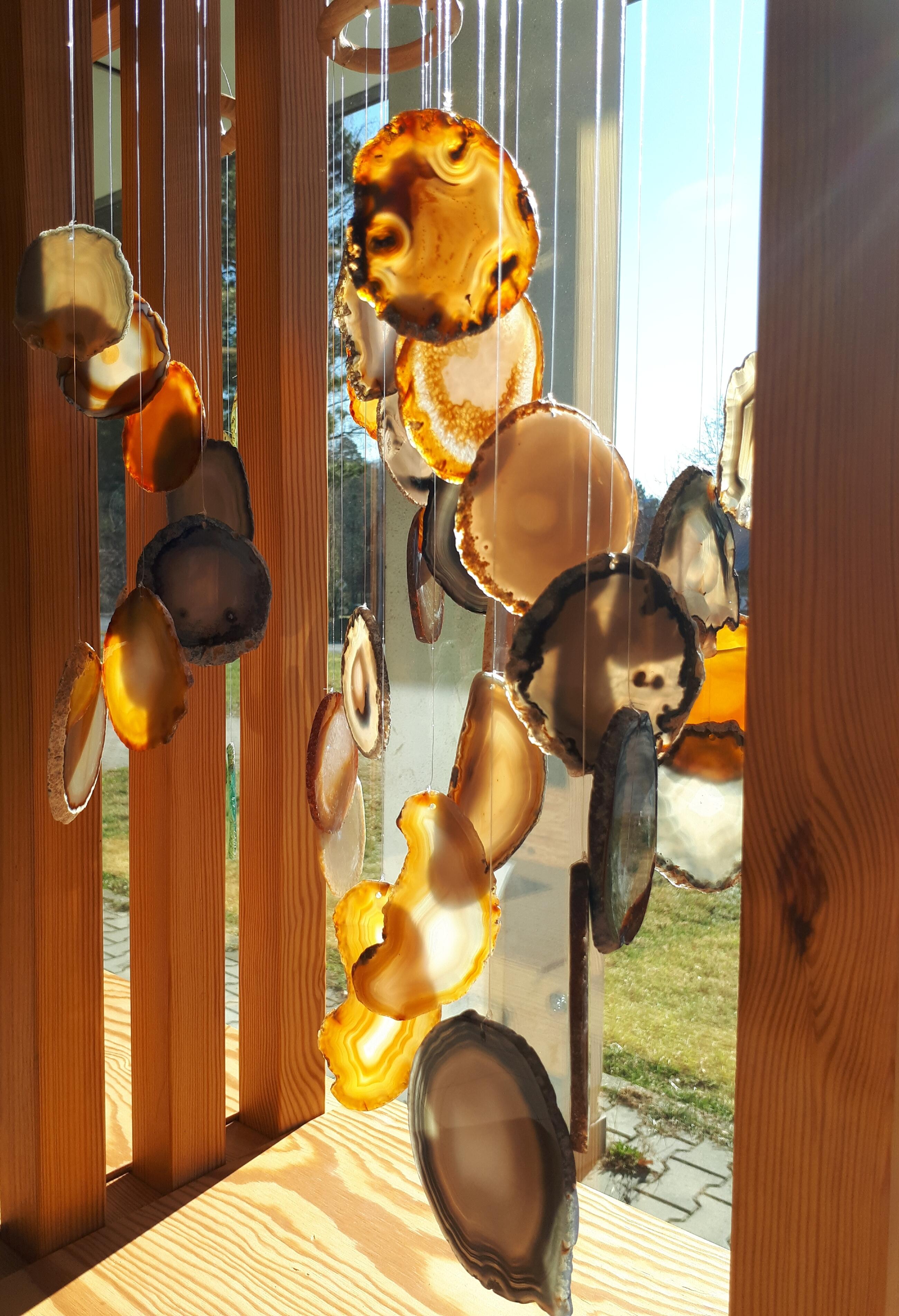 Back to overview
Agate Wind Chime Natur
Agate is a mineral occuring in various colours. It is formed by tiny little layers of cryptocrystalline quartz, chalcedony and opal. This structure creates marvellous banded lines, whose intensity can be boosted with dye.

This wind chime was made of 7 agate slices which have not been dyed, thus they preserve their natual look. The size of the slices in the wind chime is aprox. 7 - 9 cm.

Use: Wind chimes are exceptional decorations for terraces, gardens and interior.

About the product: We sell the product individually; the price is per 1 piece.