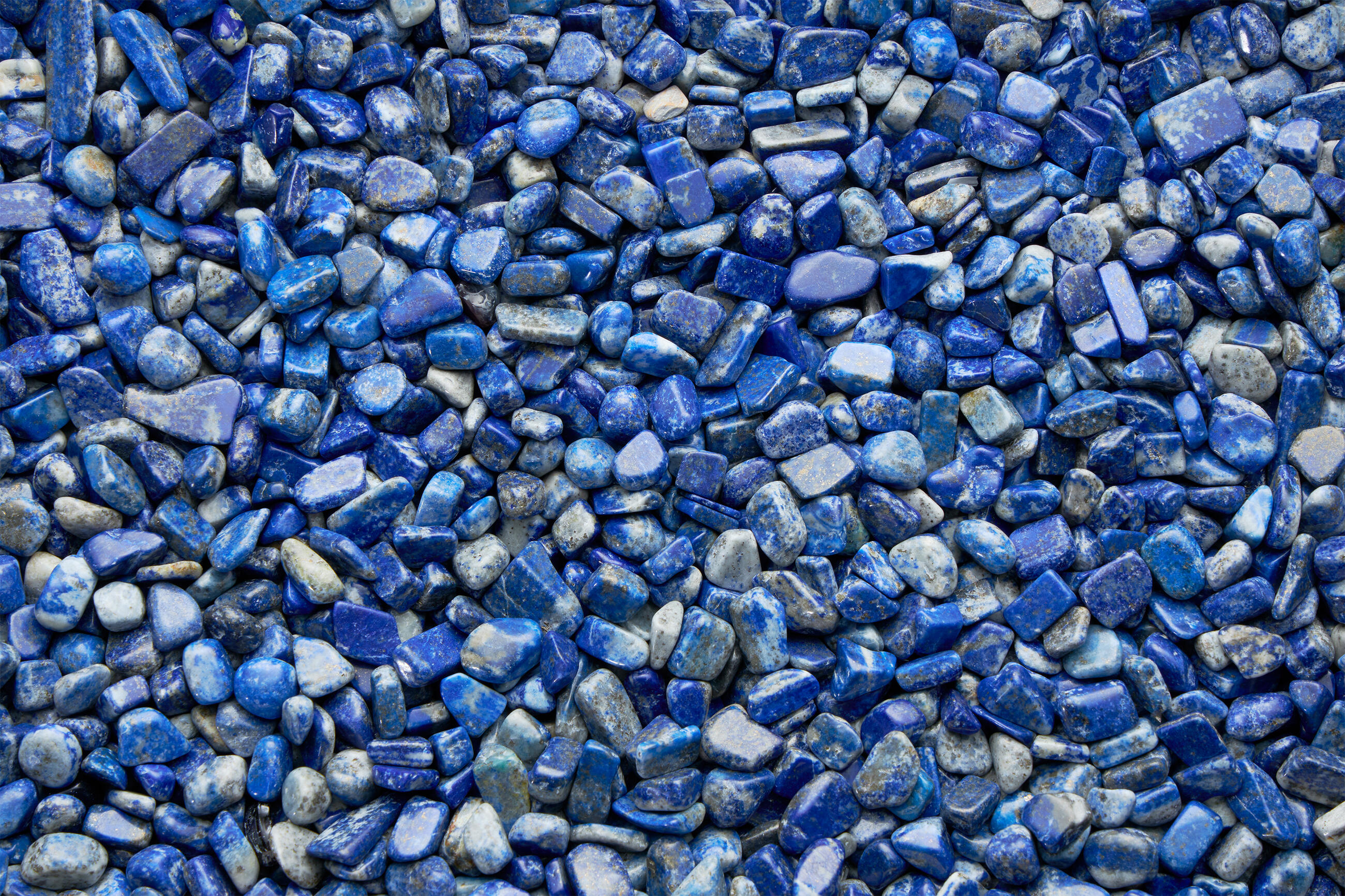 Back to overview
Lapis lazuli
Lapis contains several minerals – lazurite, grains of pyrite, calcite and mica. In its traditional deposits in Afghanistan, people have been mining it since ancient times. It used to be an ingredient for blue dye called ultramarine.

Lapis uniqueness: Lapis catches one's eye with its striking blue colour, which is influenced by lazurite mineral in its structure. The name lapis refers to Arabian word lazuli, which means blue.

Special conditions/ treatment: Lapis is a mixture of minerals like calcite, pyrite and others. Therefore it is necessary to consult its cleaning with an expert. We do not recommend cleaning it with chemicals.

Use: Tumbled stones "chips" are used for the production of various decorative items and ornamental mosaics. Size 3 - 5 mm is also suitable as filling for small glass bottles.

About the product: We offer this product in 1 kg or 5 kg package; some mini stones are available in both variants. The product is packed in firm plastic bags.