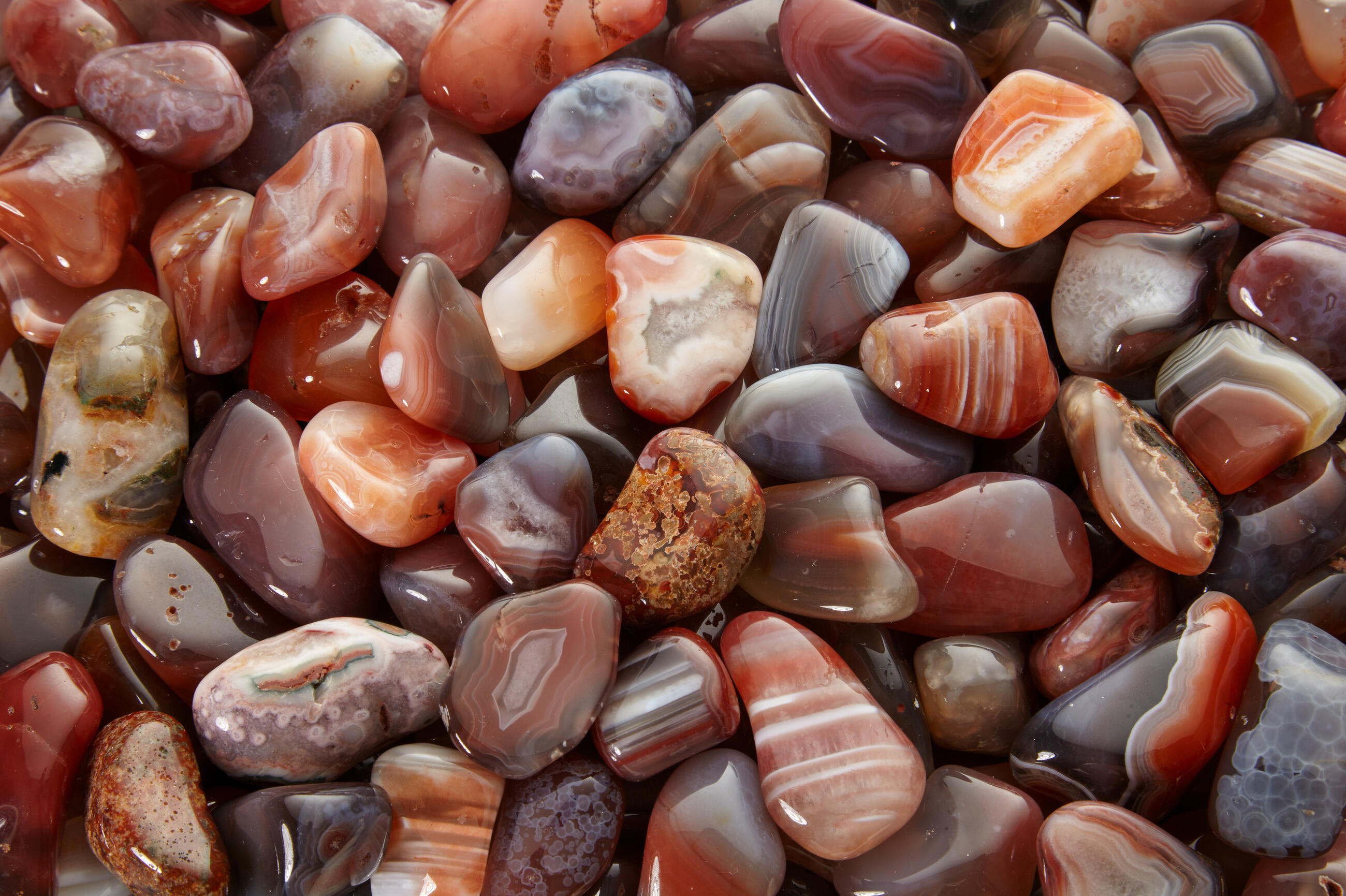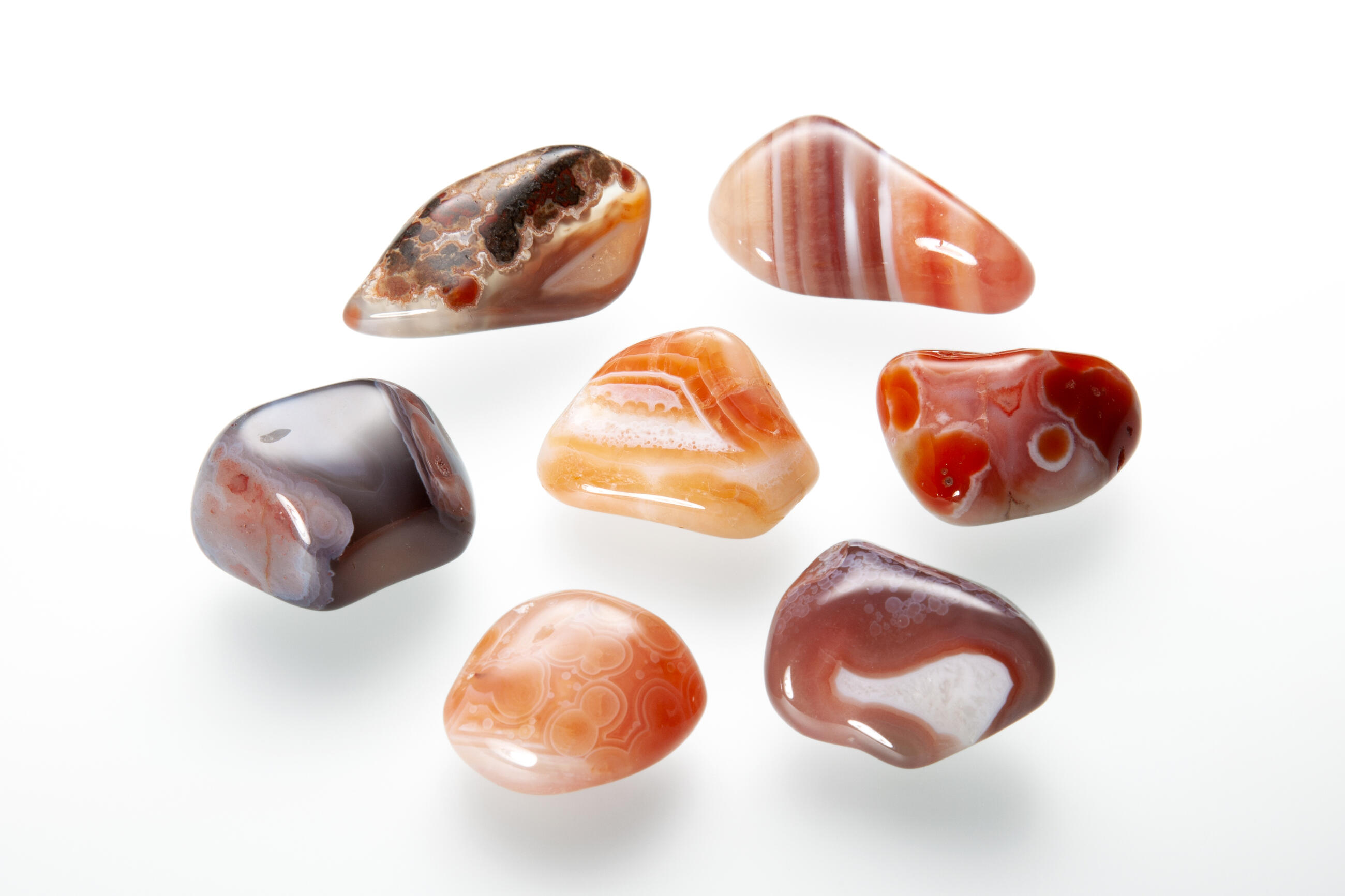 Back to overview
Agate Mozambique
Mozambique agates are from Tete Province, and they attract both jewellers and collectors with the extraordinary play of red-orange colours. All Mozambique agates are natural, without any dyeing.

Agate uniqueness: Mozambique agate's banded lines are less bold than those of Botswana agates. However, their value lies in the striking red-orange pastel tones.

Special conditions/ treatment: There is no need for special handling with Mozambique agate. All colours and shades are natural, and they do not lose their quality.

About the product: Stones are sold in firm plastic bags.