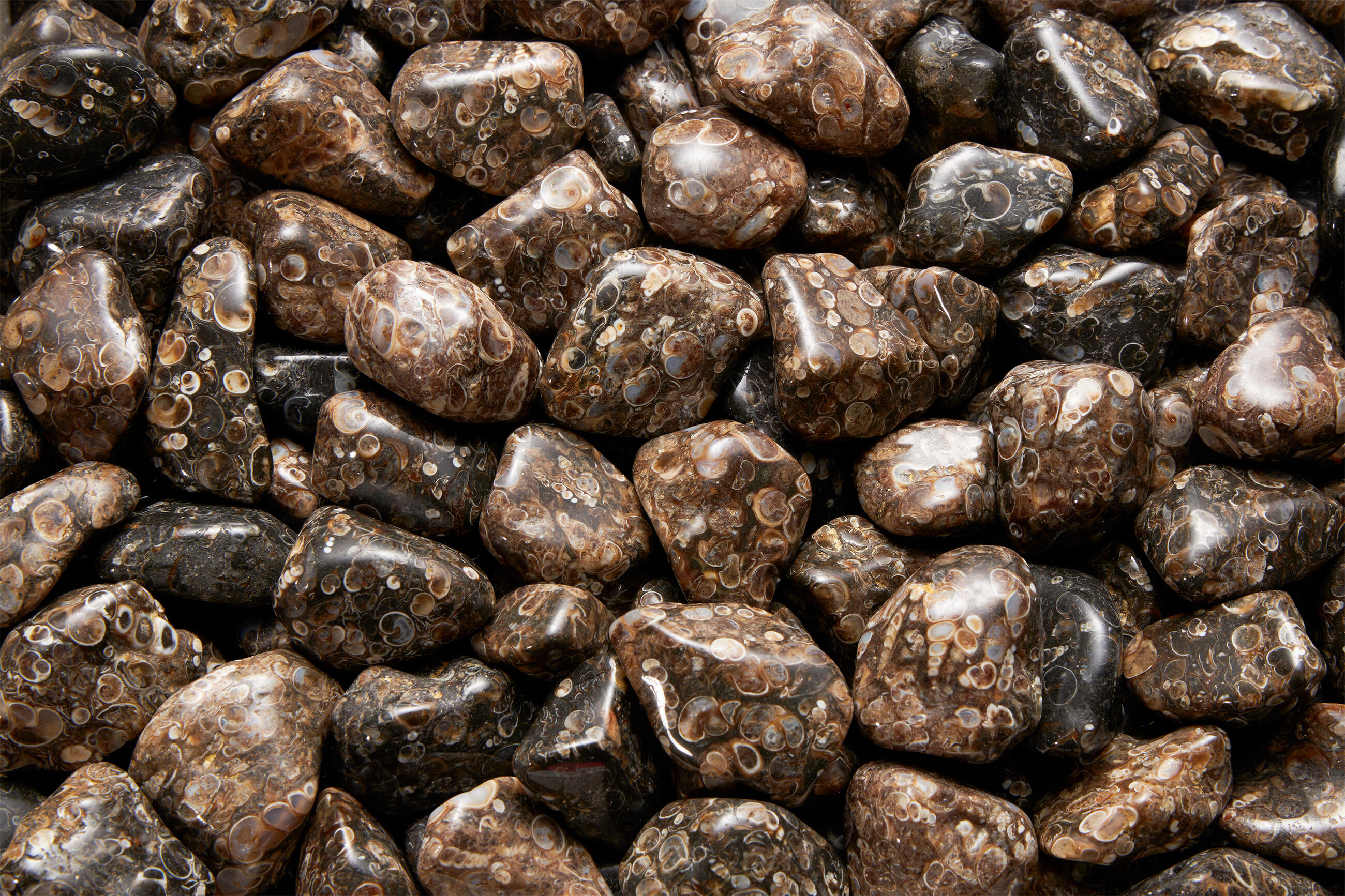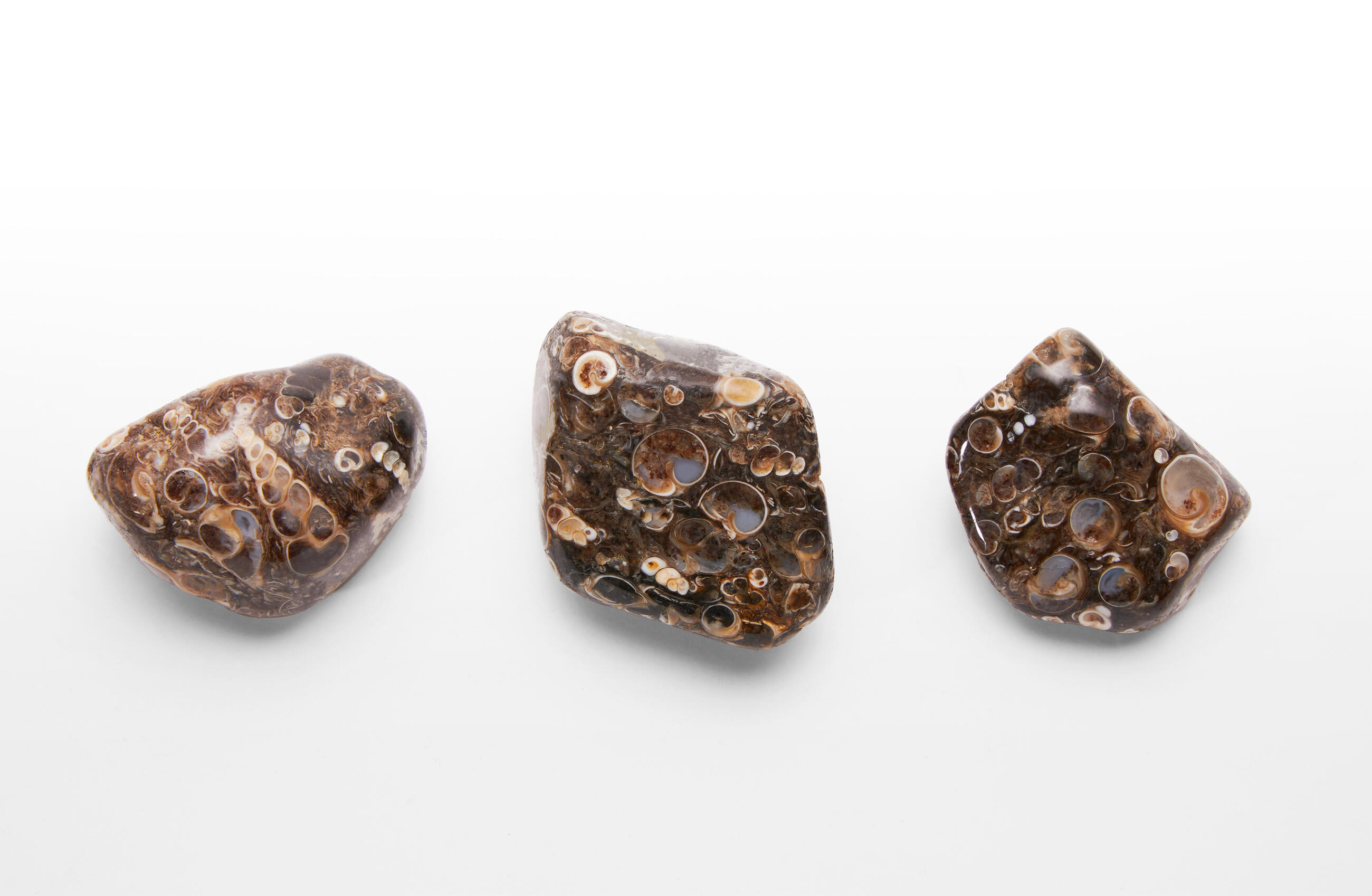 Back to overview
Agate Turritella
Agate Turritella contains fossils of shells of the freshwater snail Elimia tenera. The material was incorrectly named decades ago when the when it was believed the fossils entombed within the stone were members of the marine Turritella genus. Fossils of shells give to the stone an interesting pattern with multi-coloured circles contrasting with the brownish agate. The stones comes from the Green River Formation in Wyoming.

Special conditions/ treatment: There is no need for special handling with Agate.

About the product: The product is packed in firm plastic bags.