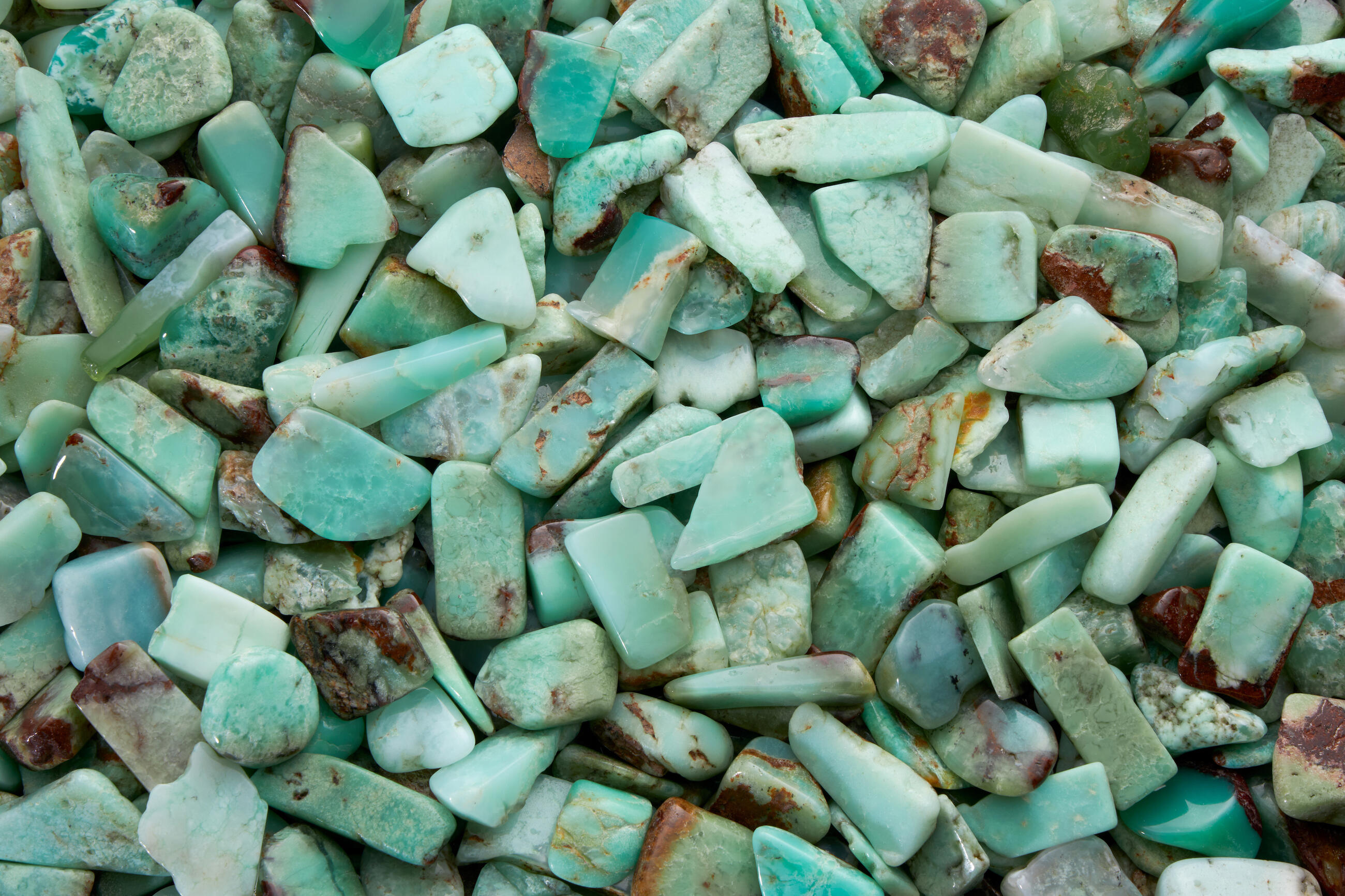 Back to overview
Chrysoprase Australia Chips B
Chrysoprase is one of the minerals with many varieties. It is noted for its apple-like green colour, which is influenced by a small admixture of nickel compounds. You can find it in many areas around the world, but the most famous ones are in Brazil and Australia, which is where this piece comes from.

Chrysoprase uniqueness: Australian chrysoprase is a precious stone highly valued on the gemstone market. The mineral is recognised for its dark colour. It contains a higher proportion of quartz and a low percentage of water, which make it stable and resistant against drying out. Chrysoprase also retains its colour shade.

Special conditions/ treatment: There is no need for special handling with chrysoprase.

About the product: The product is packed in firm plastic bags.