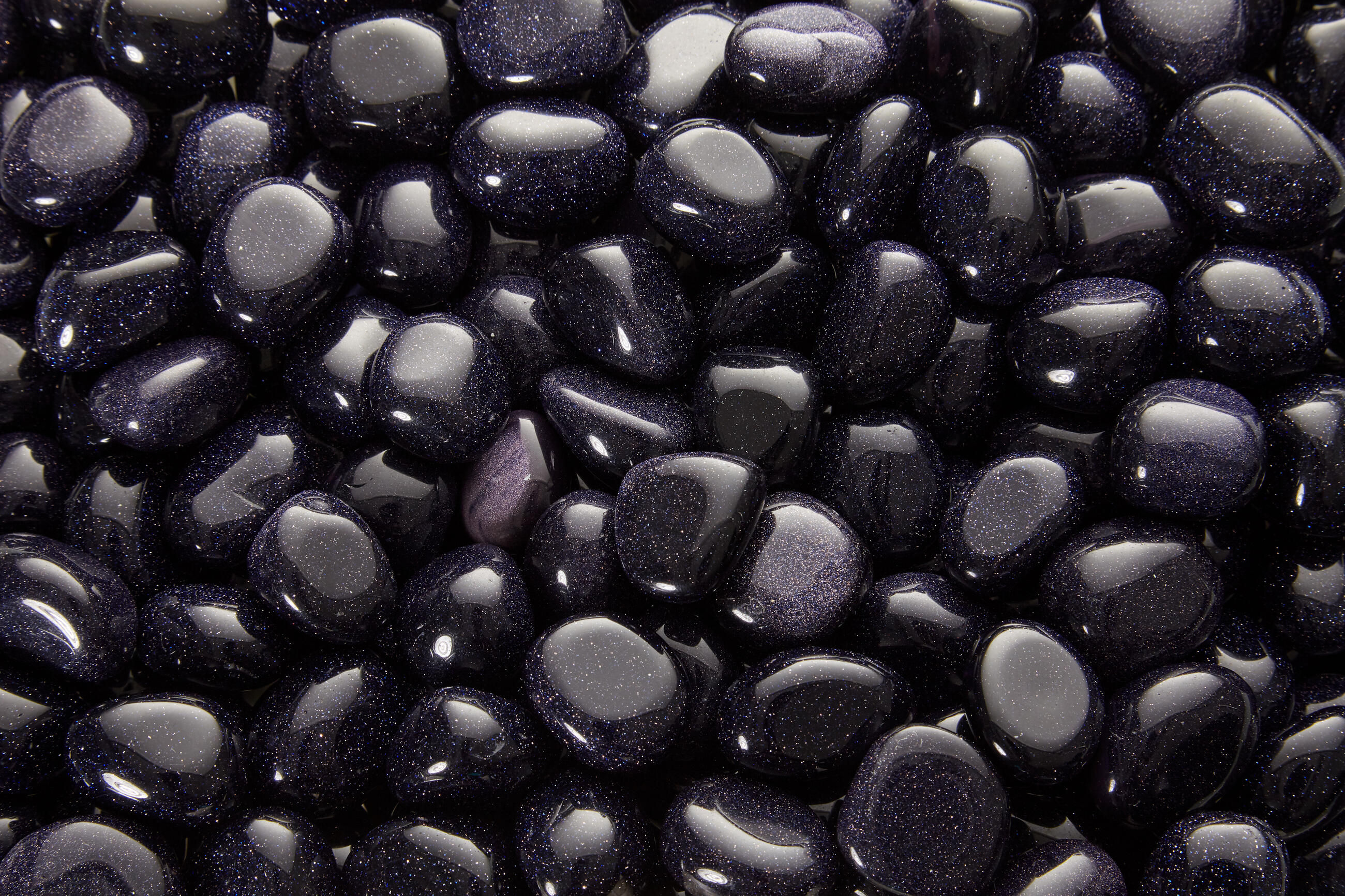 Back to overview
Goldstone Blue
Blue goldstone is a popular, artificially made stone catching one's eye with its glittering blue colour. This piece is from India.

Stone´s uniqueness: Despite its synthetic nature, blue aventurine can surprise you with its "natural" look. It is, in fact, a glassy matter with glittering inclusions' particles. In light, these particles create visual effects similar to those of natural stones.

Special conditions/ treatment: It is stable against most acids.

About the product: The product is packed in firm plastic bags.