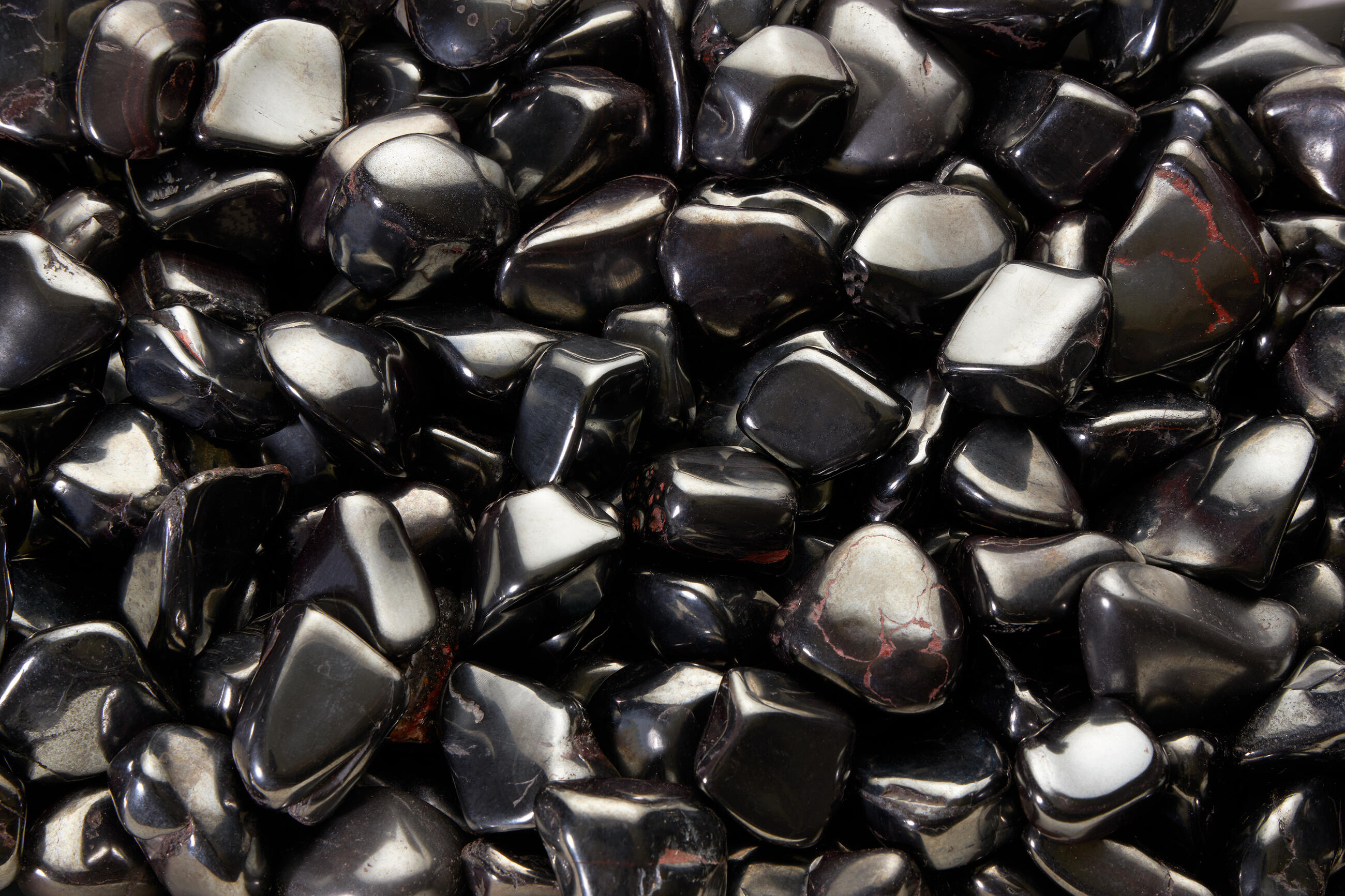 Back to overview
Hematite Morocco
Hematite is popular in jewellery. Up to 70% of hematite is iron, making this mineral high-quality iron ore. Lately, it has been rather tricky to obtain hematite for jewellery. The reason is the highly automatized mining that makes it impossible to divide quality material from the one used for industrial purposes. That is why all hematite ends up in furnaces, regardless of its quality. This piece is from Morocco.

Hematite uniqueness: Radial structure plus high lustre equals a marvellous piece of hematite. Like malachite, this stone is formed by gradual iron sedimentation in the form of coatings, creating a very original design. This piece comes from Morocco.

Special conditions/ treatment: This hematite is not stable against long-term atmospheric influences. Please do not clean hematite with salt solutions and chemicals as it may lose its lustre.

About the product: The product is packed in firm plastic bags.