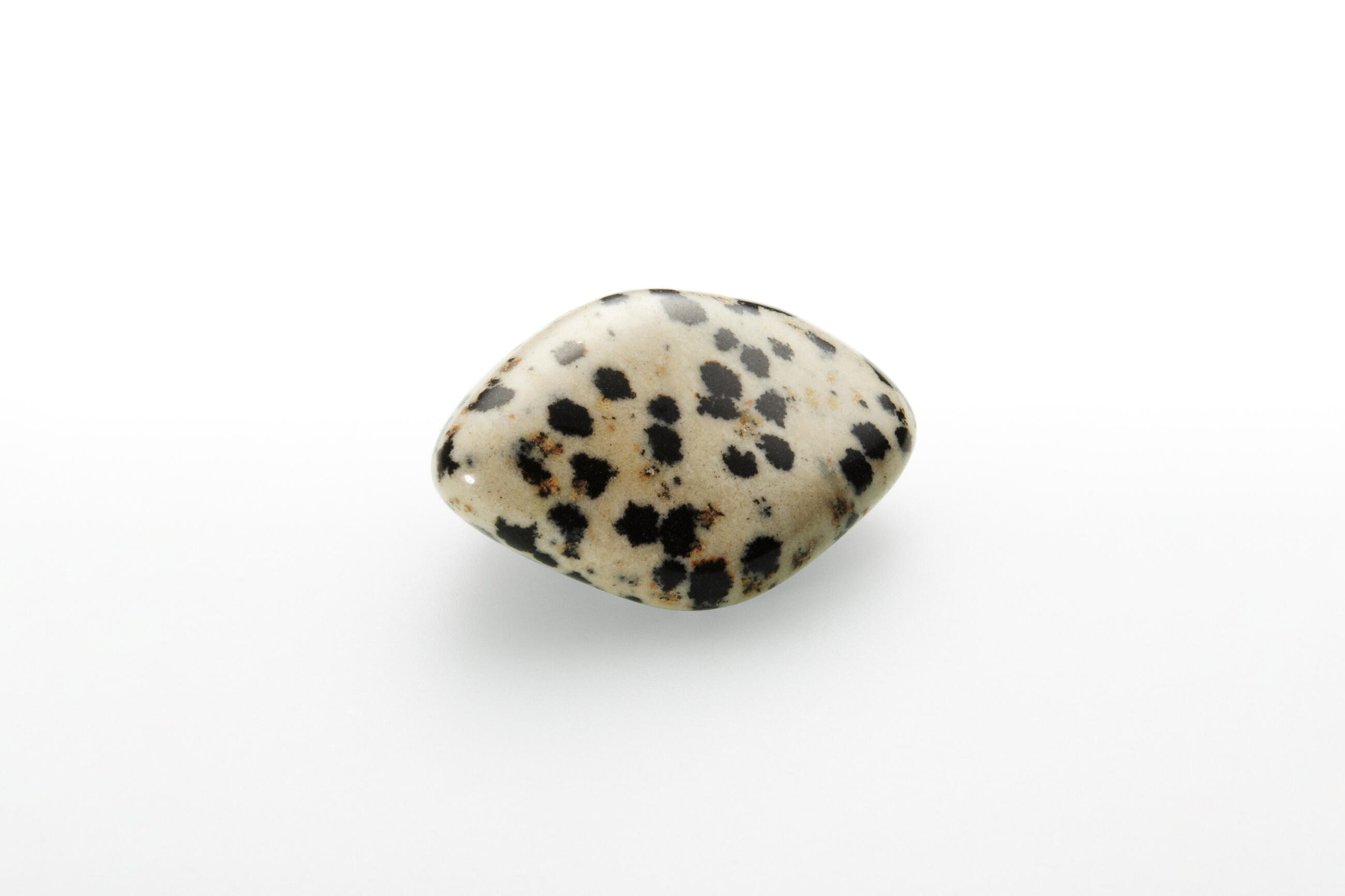 Back to overview
Jasper Dalmatian
Jaspers are stones shading in an array of colours thanks to a wide range of admixtures. This piece is from South Africa, a rich source of jaspers of all possible colours and varieties. The stone is, in fact, another variety of chalcedony (a generic name for fibrous cryptocrystalline quartz).

Stone´s uniqueness: Dalmatian jasper is captivating for its opaque, grey to yellowish structure with black dots - these are partly a result of black oxides of manganese. You might have guessed it correctly that the name refers to the dog from the famous film.

Special conditions/ treatment: There is no need for special handling with dalmatian jasper.

About the product: The product is packed in firm plastic bags.