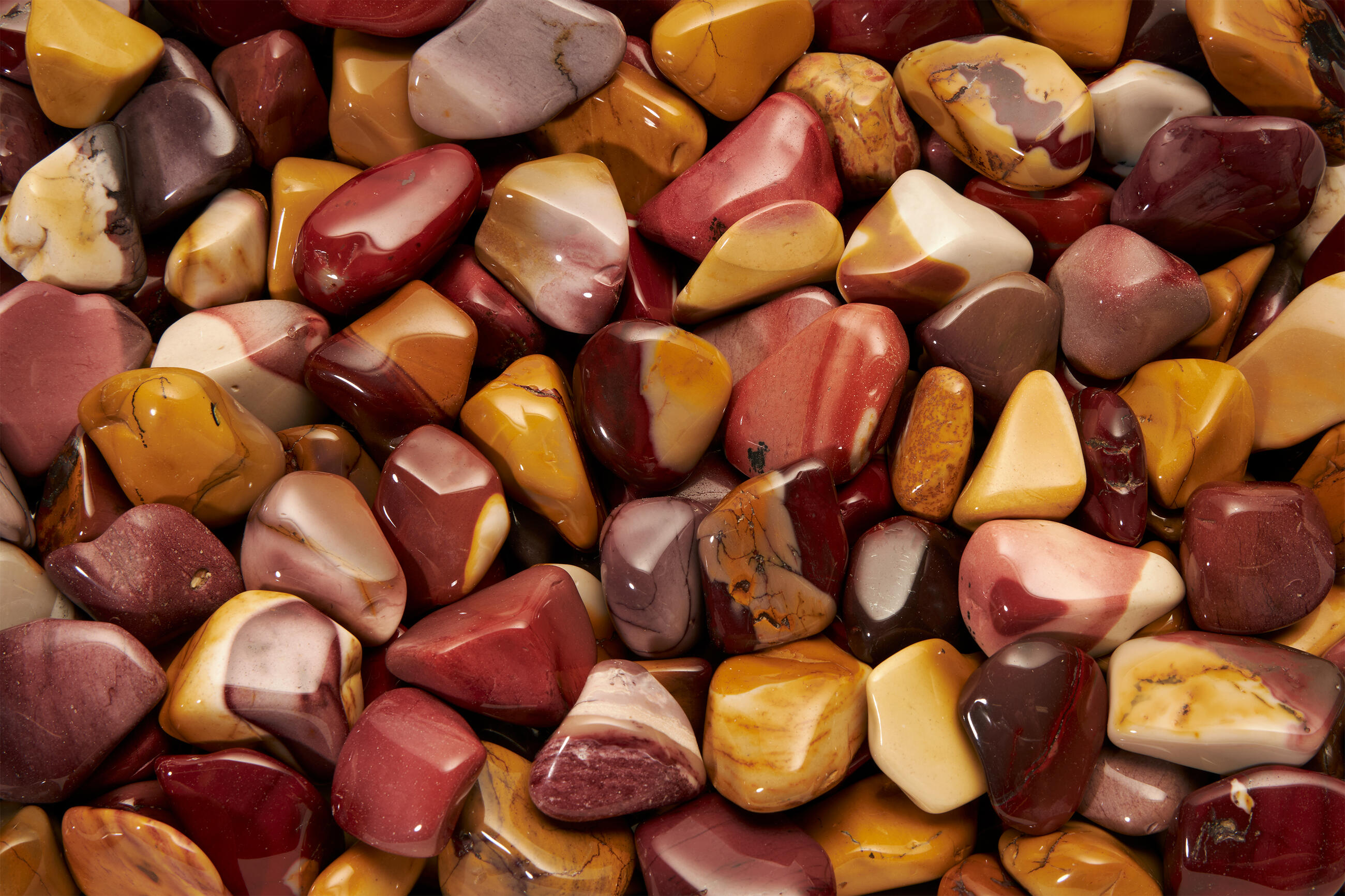 Back to overview
Mookaite AA
Mookaite is a charming, pastel-coloured stone with purple, white and earthy contrasts. Up to 90 % of mookaite are elements of silica, which have been penetrated by sediments with unicellular organisms (Radiozoa).

Mookaite uniqueness: Mookaite ranges in a series of earthy shades – from creamy, ochre and red, to purple and brown. We can often find mookaite pieces where these shades blend into one colourful pattern.

Special conditions/ treatment: There is no need for big caution when handling with mookaite. However, like most of the minerals, the stone may crack when exposed to a heat shock.

About the product: The product is packed in firm plastic bags.